The COMEL Award is celebrating its tenth edition, a milestone that highlights how far it has come: hundreds of artists met, various techniques and languages observed, always new ways of dealing with aluminum, many different sensibilities and paths, and countless emotions.
It is said that an individual's personality is formed through a combination of experiences, encounters, emotions felt, readings, passions, and things learned and loved. Each brick contributes to creating the dwelling of our Being.
The Aluminium eXperience, this year's theme, aims to emphasize, on the one hand, the path that has made the Prize what it is today: a solid international competition that honestly and seriously rewards the artistic, original, and high-quality use of aluminum, a competition that has now developed its own personality through experience. On the other hand, it is an invitation to artists to experiment with the use of aluminum, to put themselves to the test, to gain experience with this metal.
An invitation to both artists who have never used this metal, encouraging them to challenge themselves and try something new, and an invitation to those who have already used aluminum and have accumulated, over time, more or less experience with the various techniques for working with it.
The artist is, therefore, invited to create an aluminum artwork with freedom regarding the theme, but one that is representative of their style: in other words, to interpret their research and their way of experiencing art and life in the artistic work applied to this specific metal.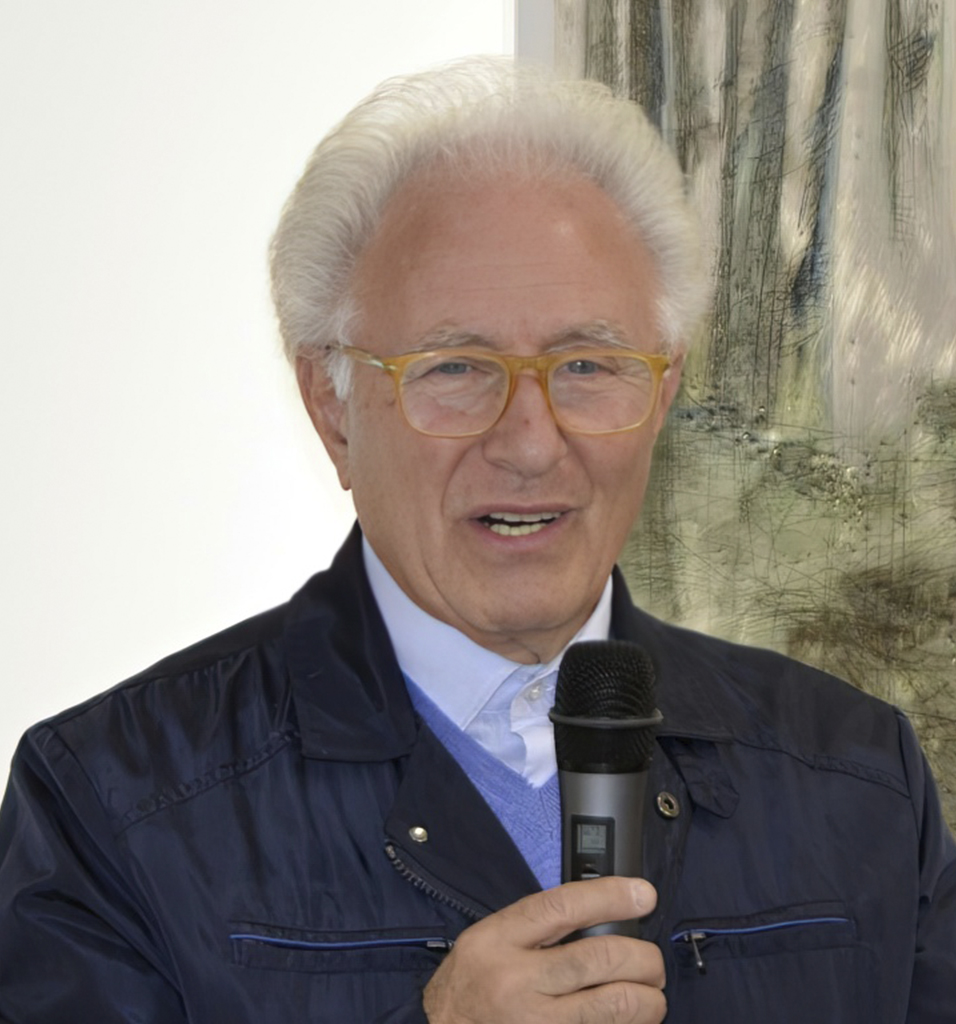 GIORGIO AGNISOLA
Art critic, writer and professor, Jury President
Giorgio Agnisola has worked for a long time as a consultant for Modern and Contemporary Art in the context of international agreements for cultural exchanges. Since 1983 he has been called on official missions by the French- speaking countries of Europe for studies and research on contemporary Art. He has collaborated since 1990 with the newspaper "Avvenire" and in particular on the 'Art' page. He is a sociétaire member of the International Art Critics Association and he has been the scientific curator of exhibitions of international relevance, such as "Symbolism in Belgium" (1985), at the Royal Palace of Caserta, in collaboration with the Belgian government; "Italy-Luxembourg, Confrontations" (2002), in collaboration with the Embassy of Luxembourg in Italy; "Alberto Magnelli, works 1915-1970" (2012) and "Alberto Burri, Unico e multiplo/ Unique and multiple" (2014), both at the Municipal Art Gallery in Gaeta. He is a consultant of the CEI for Contemporary Sacred Art. He is an Emeritus Professor of Sacred Art and Cultural Heritage of the Pontifical Theological Faculty of Southern Italy. He has obtained two international awards for his activity as an art critic: Chevalier de l 'Ordre de Leopold II in Belgium and Officier de l' Ordre de Mérite in Luxembourg. He has written many books. The latest: The look and the beyond (2018), Art and dialogue in the Mediterranean (edited by) (2020), Transparent Matter (2021).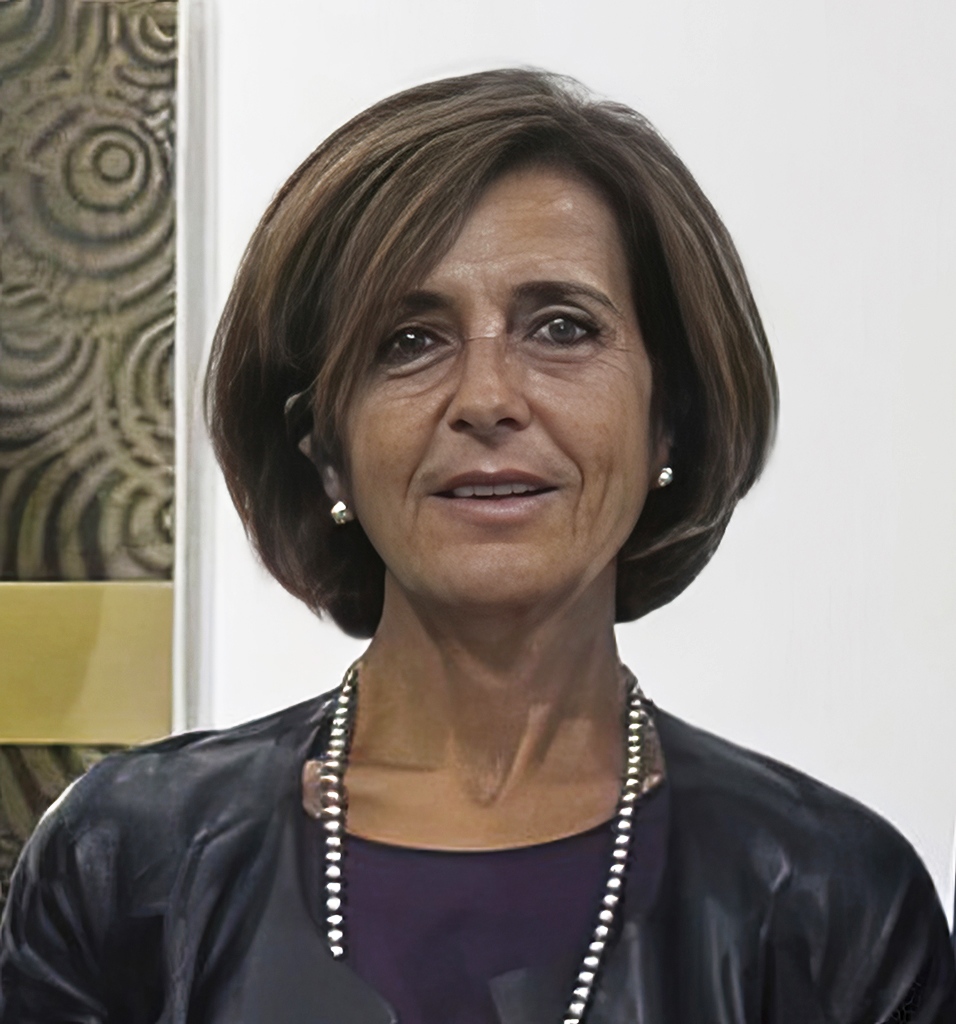 ADA PATRIZIA FIORILLO
Art critic and Art historian, essayist
Associate Professor of History of Contemporary Art and Phenomenology of Contemporary Art at the University of Ferrara. Historian and art critic, she is a media contributor, registered in the Association of journalists, since 1990. She directs the Annals of Letters of the University, for which she is also responsible for the 'Art' section. Among her publications L'occhio delle Avanguardie. De Chirico e il mito degli Argonauti, Il Lavoro Editoriale, Ancona 2012; Hiroyuki Masuyama.Cava de' Tirreni 1792-2012 (Pièce Unique, Parigi 2013), Paparo; La Scultura dopo il Duemila. Idolatria ed iconoclastia, Gutemberg, Fisciano (SA), 2015; Dalle neoavanguardie agli esiti del postmoderno, Mimesis, Milano 2017; Il corpo della forma. Aspetti della scultura del XX secolo, Liguori, Napoli.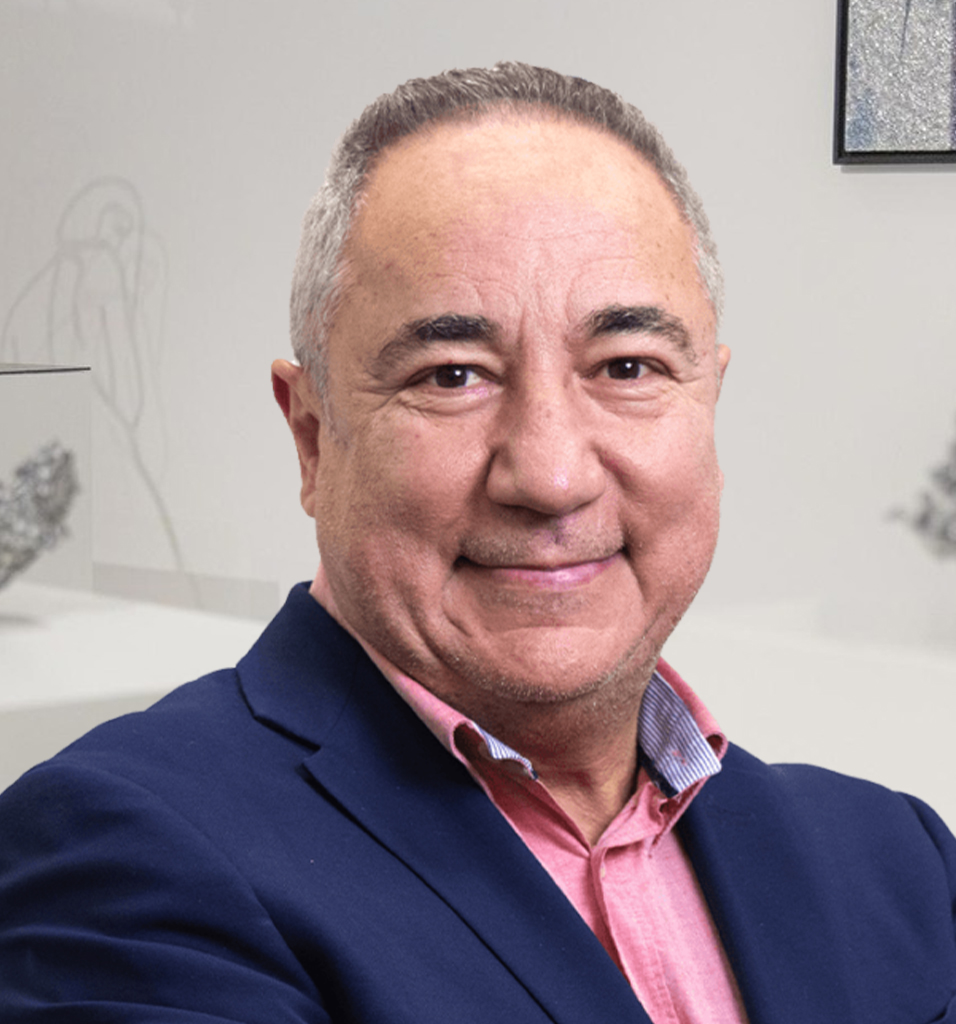 MARCO NOCCA
Professor of Ancient Art History and Museography
He is a professor of Art History at the Academy of Fine Arts in Rome. He is the author of over fifty publications, including monographs, scientific articles, and exhibition catalogs (a complete list can be found at www.biblhertz.it, under his name). After years of research, he curated the exhibition "La collezione Borgia" (Naples, National Archaeological Museum, 2001, Electa catalog in 2 volumes). In 2010, he oversaw the redesign of the Museum of Propaganda Fide at the Borromini Palace in Piazza di Spagna for the Vatican Museums. Some of the more recent exhibitions he has curated include "La petite italienne: Juana Romani" (Rome, Academy of Fine Arts, L'Erma di Bretschneider, 2017), "Accademia in Guerra" (Rome, ABA, Palombi, 2018), and "Felicità della Pittura: Edgardo Zauli Sajani da Forlì a Roma" (Rome, ABA, L'Erma di Bretschneider, 2019).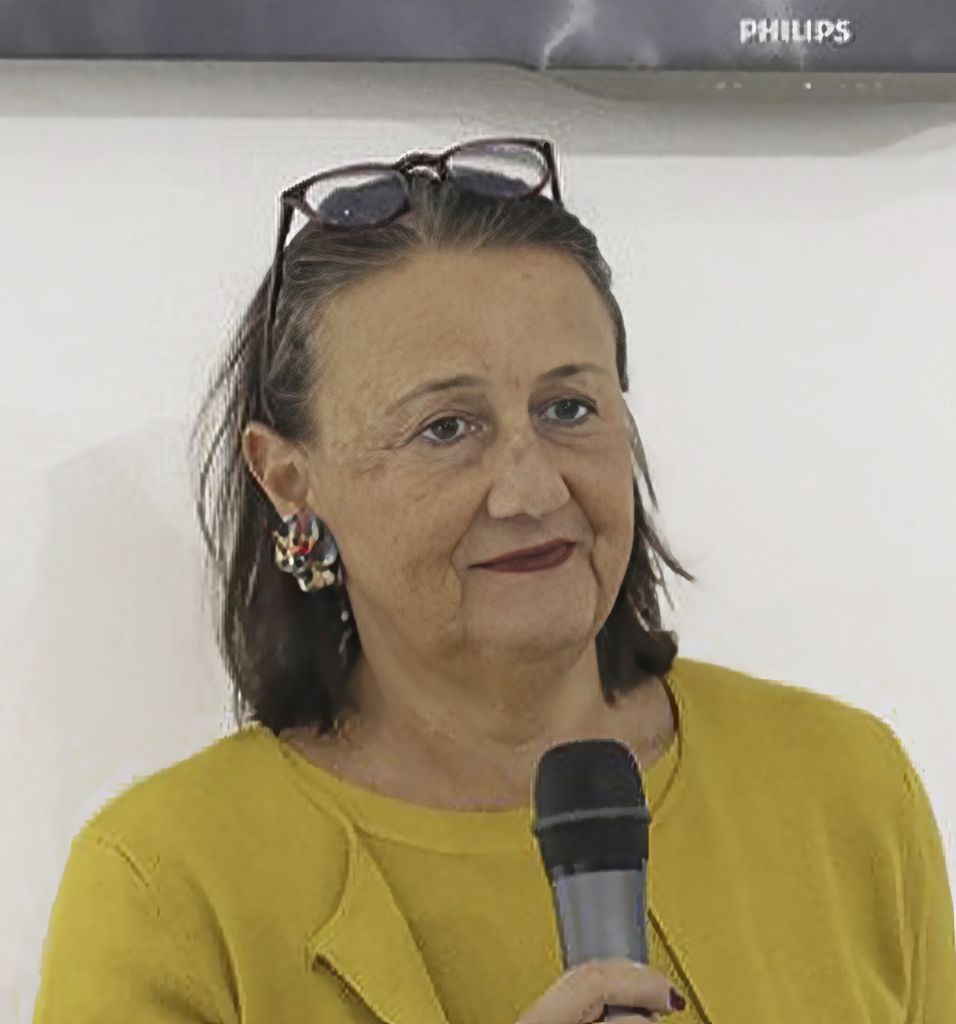 CLAUDIA PALMA
Director of the Bioiconographic Archive of the National Gallery of Modern Art
She has been director of the Bioiconographic Archive and Historical Funds of the National Gallery of Modern Art since 2000, where she is in charge of all the procedures related to donations, testamentary legacies, and free loans from the Archives that arrive in the Gallery.She oversaw the preparation of the didactic photographic exhibition dedicated to Irene Brin at the Costume and Fashion Academy of Rome and of her house museum in Sasso di Bordighera, as well as the organization of two editions of the "Art in the garden" Prize held there and the publication of the unpublished book by Brin herself "L'Italia esplode". She is part of the board of directors of the AITART association (Italian association of artists' archives) for which she is responsible for the National Gallery of Modern Art of the Roman edition of the Course for curators of artist archives.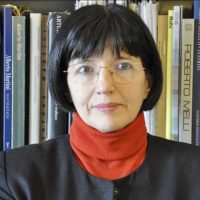 ELENA PONTIGGIA
Art critic, teacher
She is a professor of contemporary art history at the Brera Academy and adjunct professor at the Milan Polytechnic. In 1996 you won the S. Valentino d 'Oro prize for the History of Art and in 2009 the Carducci Prize with Modernity and Classicism. The Return to Order in Europe (Bruno Mondadori, 2008). You collaborate with the newspaper "La Stampa" and various art magazines, including "Places of the infinite", "Art", "Antiques". Her last volumes include the biographies of Sironi (Johan & Levi, 2015) and Arturo Martini (Johan & Levi, 2017); Aubrey Beardsley (2018); Tosi and the twentieth century. Letters from the artist's archive (Livorno 2018); De Chirico. The Letters (2018). She has curated numerous exhibitions. Among the latest: Chiarism (Milan, Palazzo Reale, 2010); Sironi (Rome, Vittoriano, 2014); Birolli [Turin, Museo Fico, 2016]; Klimt. Portrait of a Lady (Piacenza, Ricci Oddi Gallery, 2020)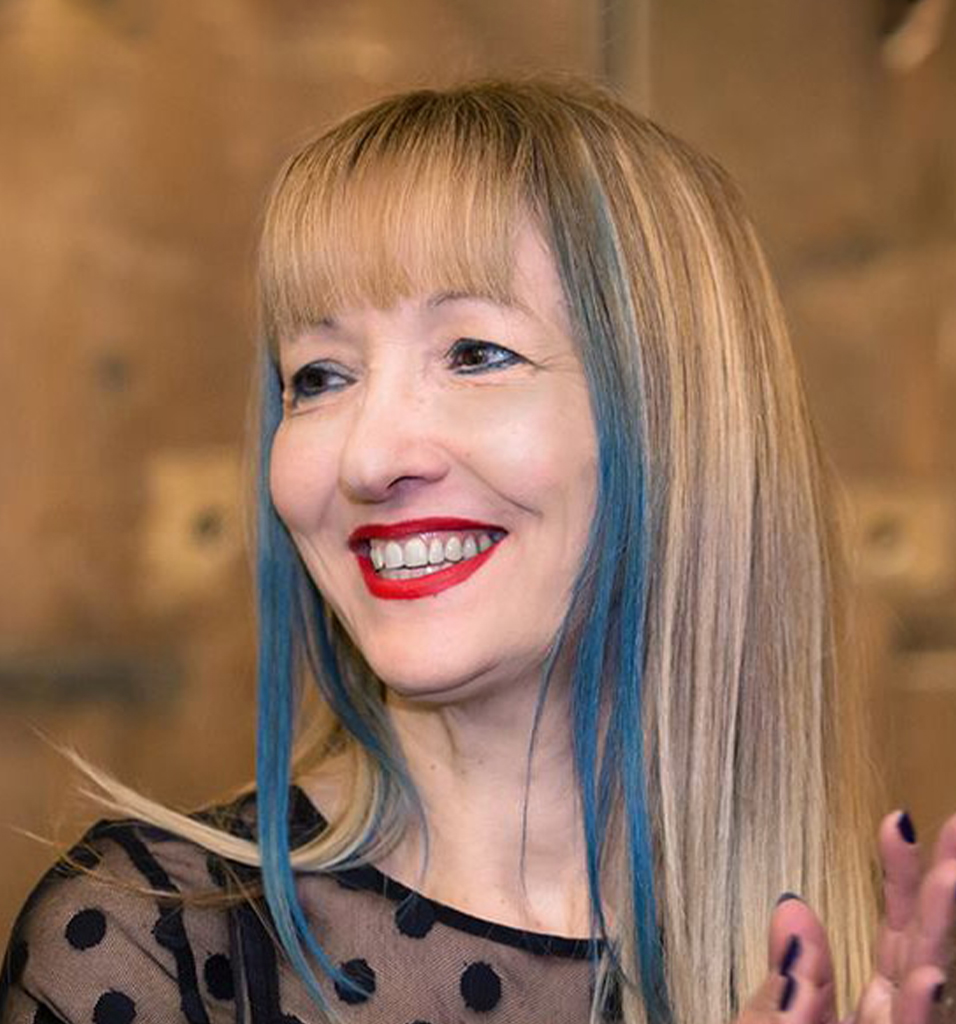 MARILENA VITA
Art critic, curator, director, essayist, artist
An art critic, curator, filmmaker, and artist, active both in Italy and abroad. She is a member of the board of AICA (Association Internationale des Critiques d'Art, Paris) and the Secretary-General of the AICA Italy section. She has previously taught Contemporary Art History, with a particular focus on the History of Photography, Performance Art, and Video Art, at the University of Catania. She is the editor-in-chief of the Montevergine Gallery in Syracuse and a contributor to Fynpaper. She is the author of books and essays on contemporary art. She has exhibited her art in solo shows at museums and art galleries around the world, including New York, Berlin, Paris, Prague, and Cape Town. Her artworks are part of both public and private collections. She works between Syracuse, Milan, and Amsterdam.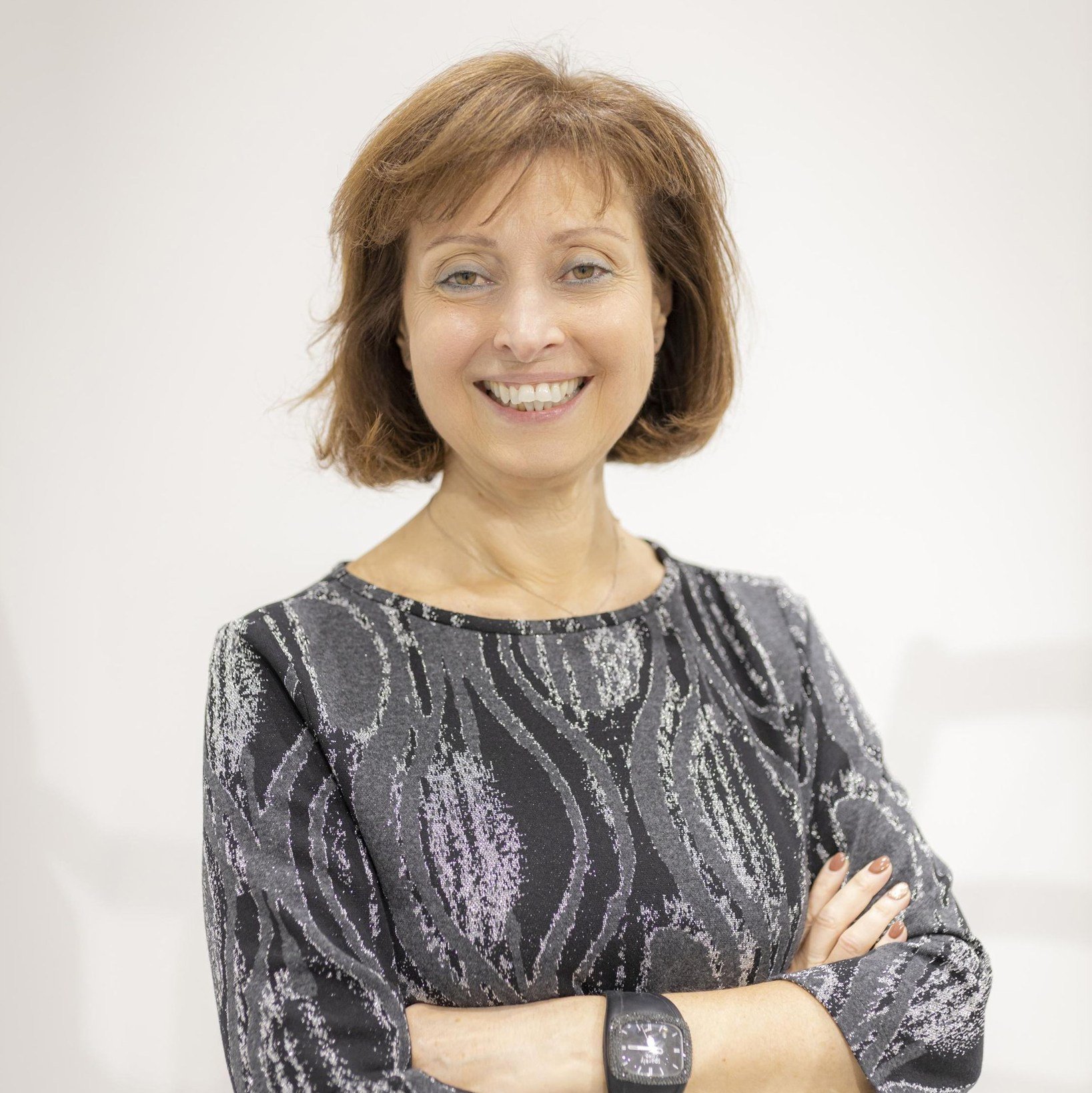 MARIA GABRIELLA MAZZOLA
Manager
Running the company COMEL Industrie. with her brother Adriano and sister Luisa, she combines technical-business preparation with organizational and coordination skills, bringing the company new guidelines such as attention to communication, innovation and marketing. She has always supported, personally and with the company, cultural activities in favour of the territory and animal protection. In December 2012 Maria Gabriella received an award for entrepreneurial merits from the "Nuova Immagine Latina Cultural Association". She is president of the "VANNA MIGLIORIN Cultural Association" which promotes contemporary intellectual and artistic works to the public, in all their forms and expressions. Among the various activities of the association, the promotion of the COMEL Award and the organization of monographic exhibitions dedicated to artists of international fame.