Francesca Maroni
Varese, ITALY
www.instagram.com/f._flo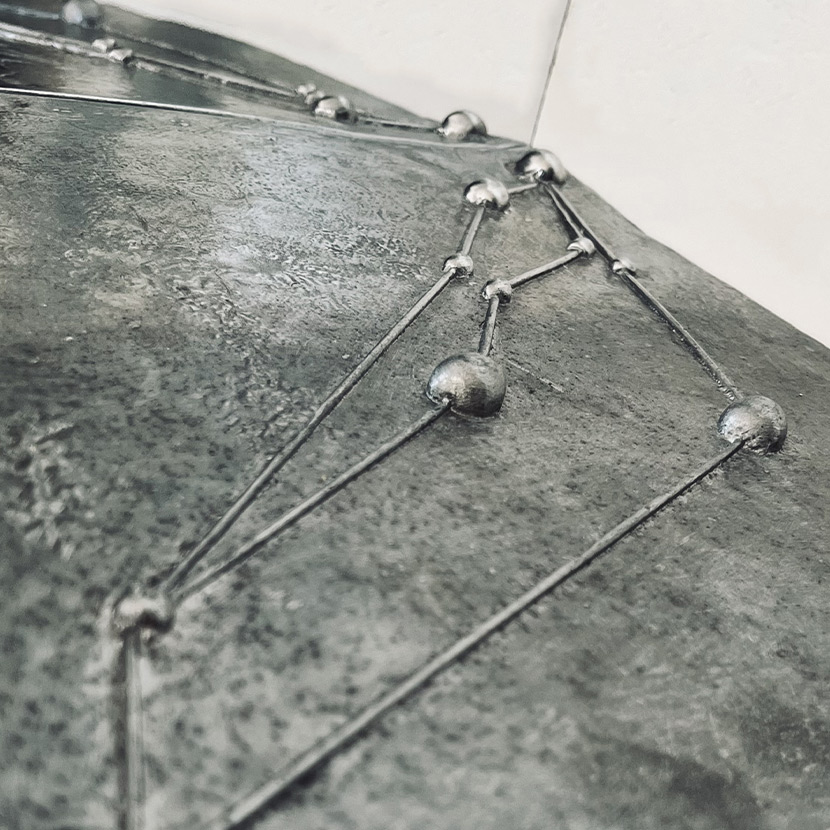 Francesca Maroni
Varese, ITALY
www.instagram.com/f._flo
BIOGRAPHICAL NOTES
Born on October 19, 1994, in Cittiglio (VA), she attended the Classical High School E. Cairoli and graduated from the Academy of Teatro alla Scala in 2015 as a theatrical makeup artist. Later, she enrolled at the Brera Academy of Fine Arts, where she earned both her Bachelor's degree in Decoration and her Master's degree in Sculpture with honors. She currently lives and works in Varese, and her artistic research revolves around and questions the profound meaning of dwelling.
ARTWORK IN CONTEST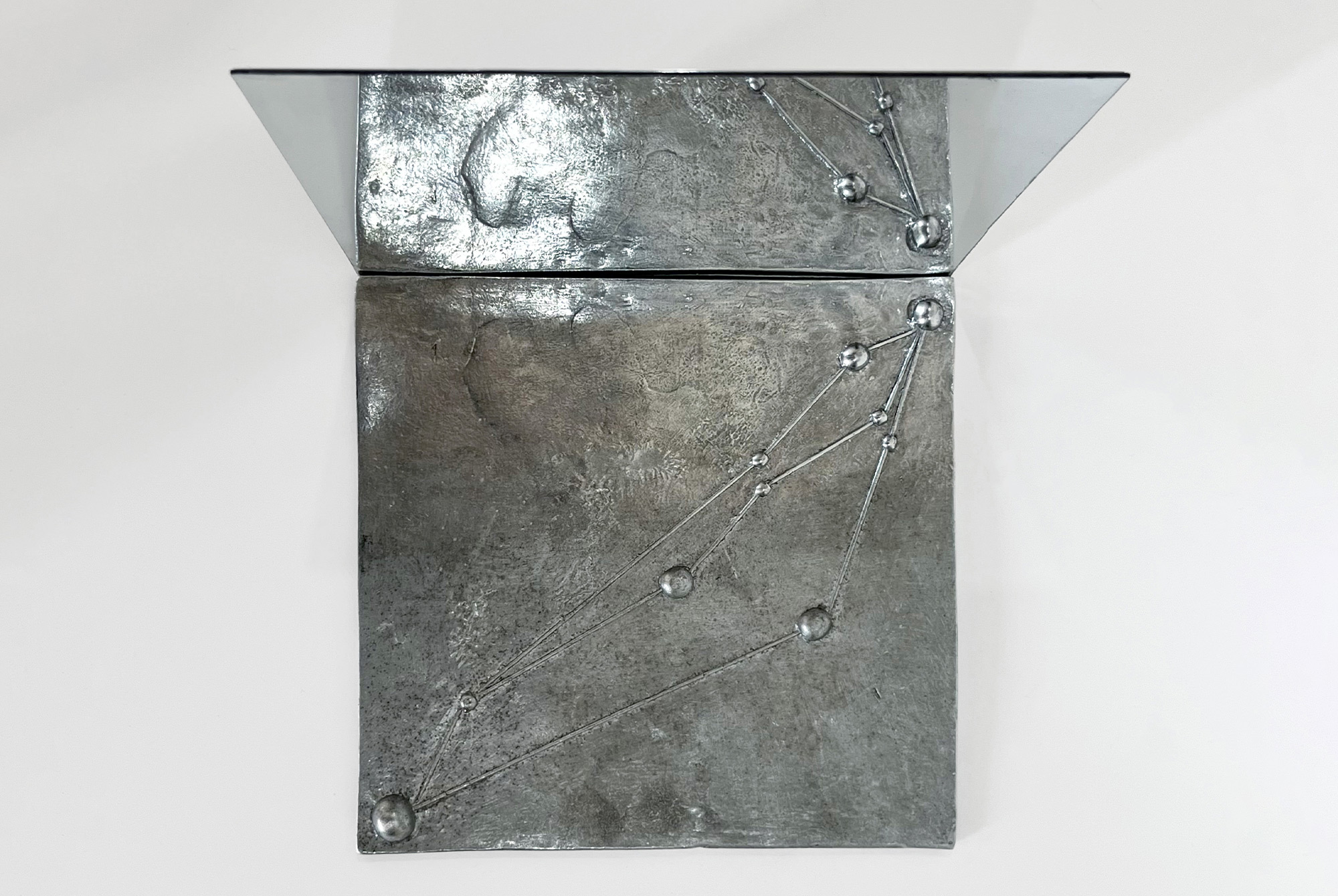 SICUT IN CAELO ET IN TERRA, 2023
SCULPTURE - Aluminium bracket fusion, mirrored surface, aluminium sheet folded at approximately 90°
cm 22 x 22 x 22
A conceptual motivation distinguishes this work by Francesca Maroni, characterized, among other things, by an evident skill in metalworking and a singular visual articulation. An abstract motivation that becomes symbolic the moment the work originates as a visual translation of a contingent content related to one's habitat and daily life and becomes a spiritual reading of a circumstantiated context of the soul.