Anna Godlewska
Sosnowiec, POLAND
www.metalovestory.pl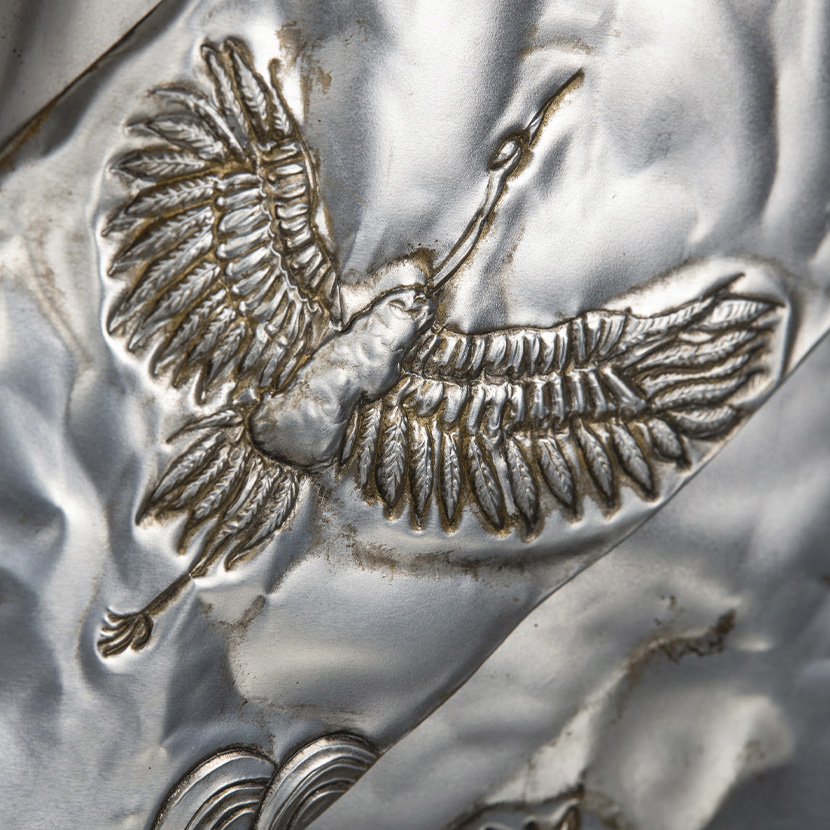 Anna Godlewska
Sosnowiec, POLAND
www.metalovestory.pl
BIOGRAPHICAL NOTES
She was born in 1970 in Sosnowiec , Poland. She graduated from Silesian University and comes from a family of artists. Always fascinated by three-dimensional forms and art, her current passion is repousse, she loves making modern metal ornaments using ancient techniques. She gives life and shape to the metal using cold pressing. She has exhibited her works in Poland and abroad. You have received awards and recognition in France and Germany.
ARTWORK IN CONTEST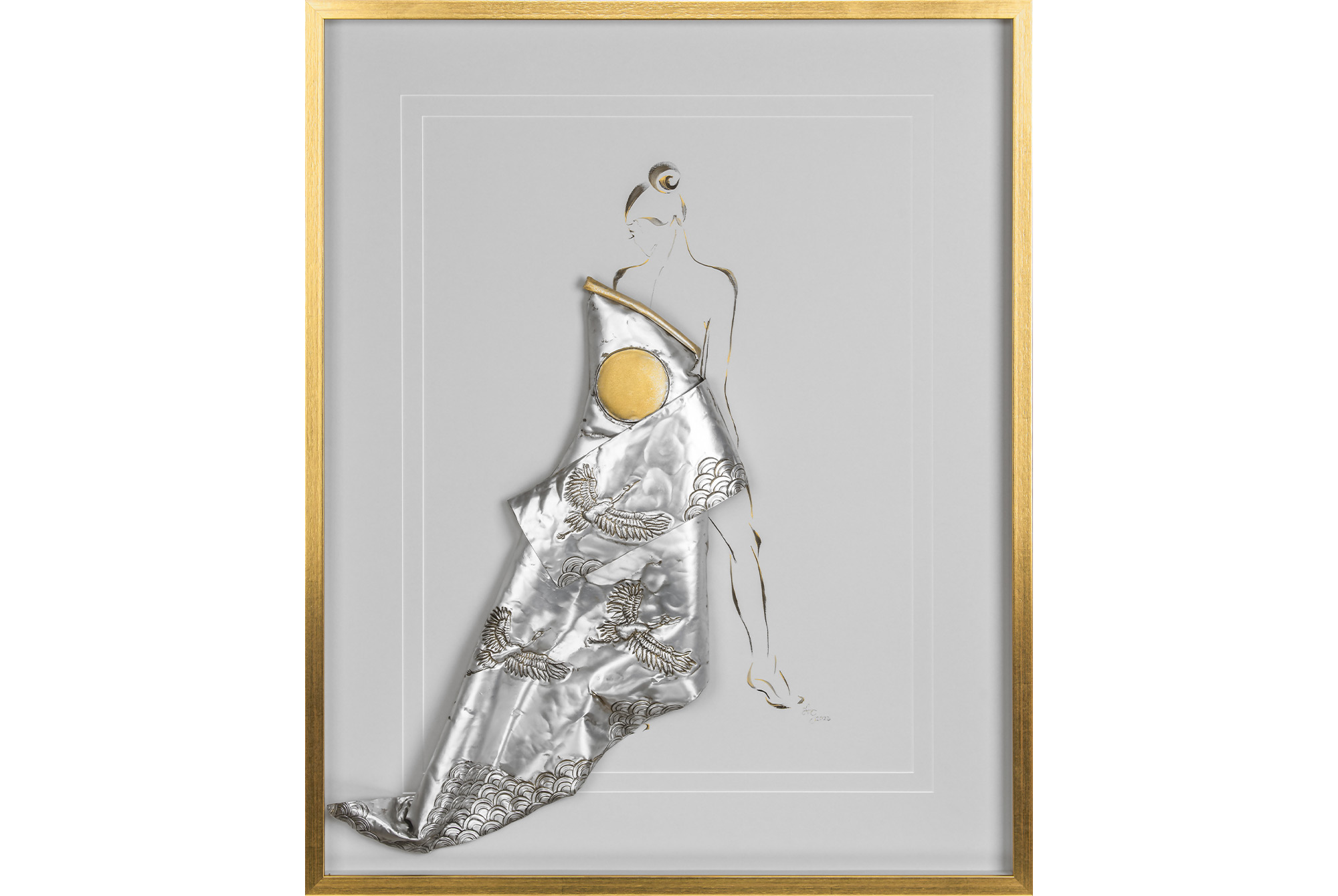 ASAMI - MORNING BEAUTY, 2023
SCULPTURE - Repousse thin aluminium sheet, sketch on cardboard
cm 66 x 84 x 5
Aluminum is a precious cloak that extends in space and characterizes the profile of a figure in this work by Anna Godlewska; it is also interesting for the fine and expert quality of the metals used. A cape that seems to allude to a psychological condition, an expression of soul beyond any identity of occasional covering.