Kristine Kvitka
Riga, LATVIA
www.instagram.com/kristine_kvitka_artist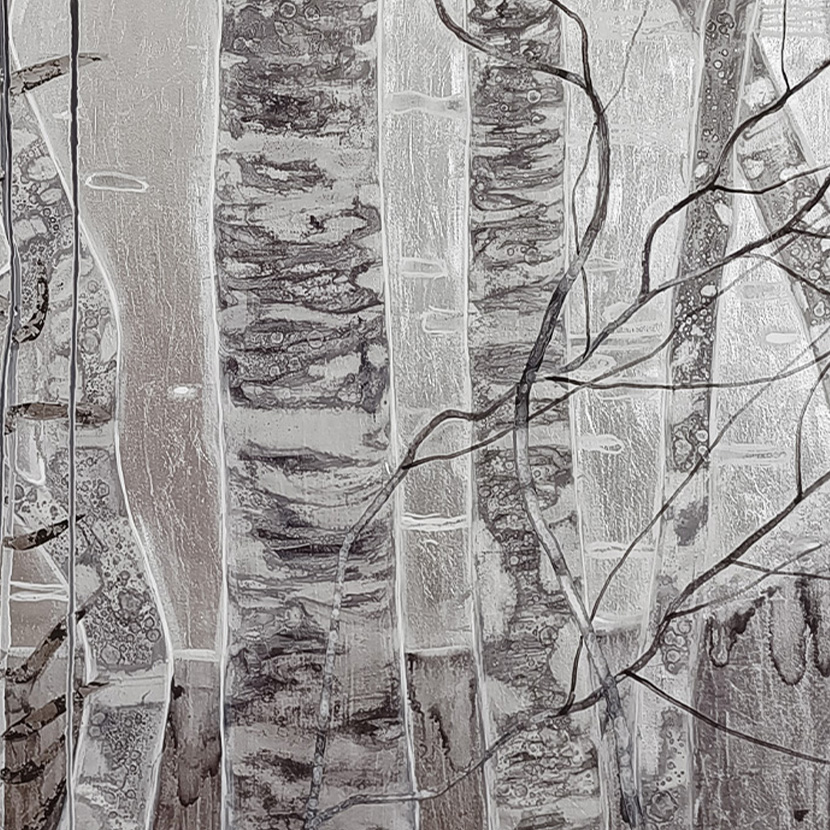 Kristine Kvitka
Riga, LATVIA
www.instagram.com/kristine_kvitka_artist
BIOGRAPHICAL NOTES
Born in Riga in 1983, she currently lives and works between Tricase (LE) and Latvia. She attended the Latvian Academy of Fine Arts (2003 - 2010), specializing in Painting, and in 2006 and 2008, she also studied at the Academy of Fine Arts in Lecce, Italy. She has had solo exhibitions, including two in Italy, and has participated in various artistic events such as group exhibitions, international plein airs, art festivals, and symposiums in different European countries. Her artworks are held in many private collections in various countries, including Latvia, Italy, Austria, Australia, Iceland, Germany, the United Kingdom, and more.
ARTWORK IN CONTEST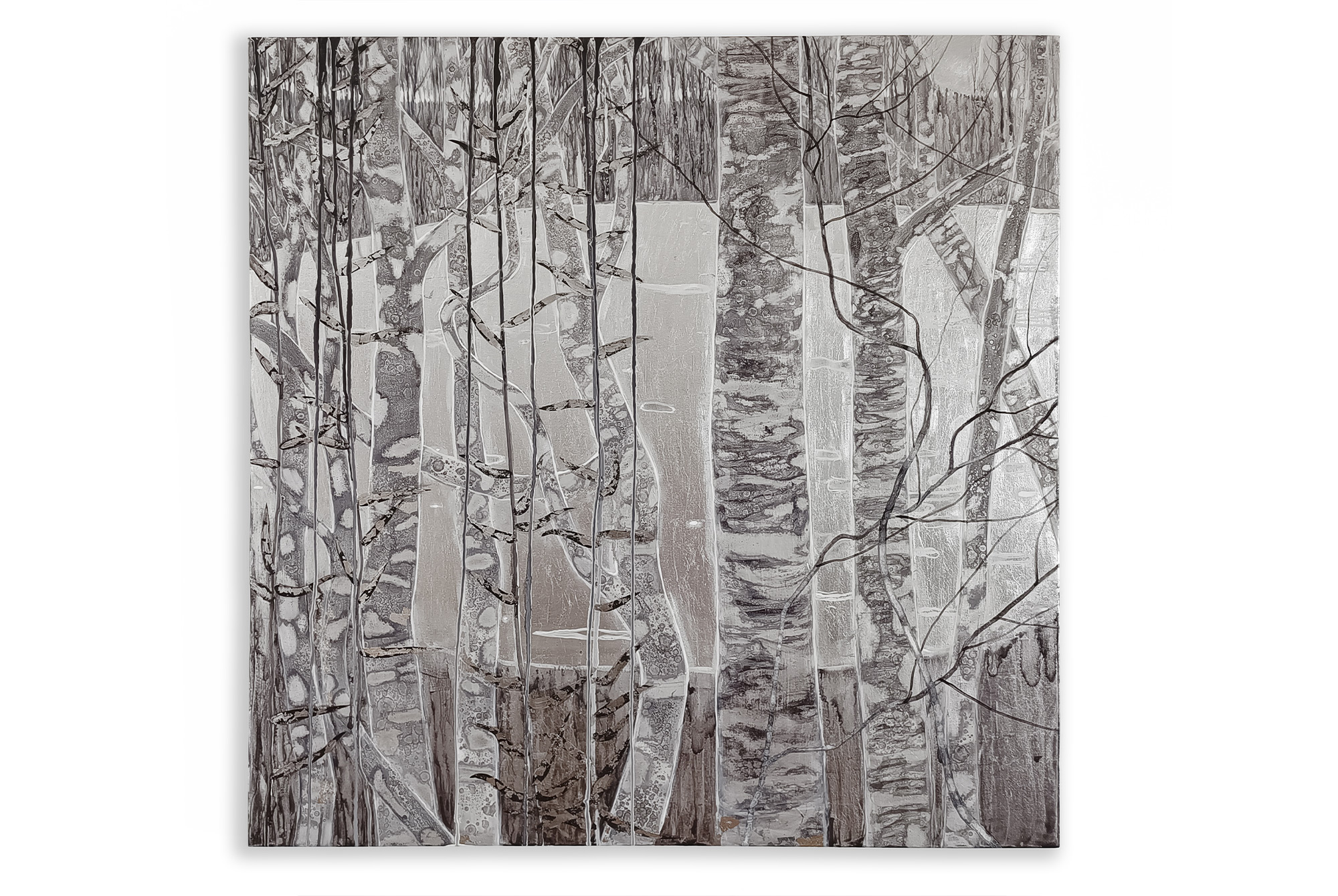 LAGO NEL BOSCO. MEMORIE DELL'INFANZIA, 2023
PAINTING - Aluminium sheets, oil paints, canvas
cm 100 x 100 x 4
In this work by Kristine Kvitka, aluminium becomes the luminous trace that marks the boundary between imagination and reality, between nature and abstraction. The reflective contours open to a sense of ulteriority, in which the naturalist suggestion of a forest and a lake glimpsed in the background become traces of an intimist and spiritual vision of an engaging psychological and visual grasp.