ITALY, Borgo Veneto (PD)
www.moroanastasia.com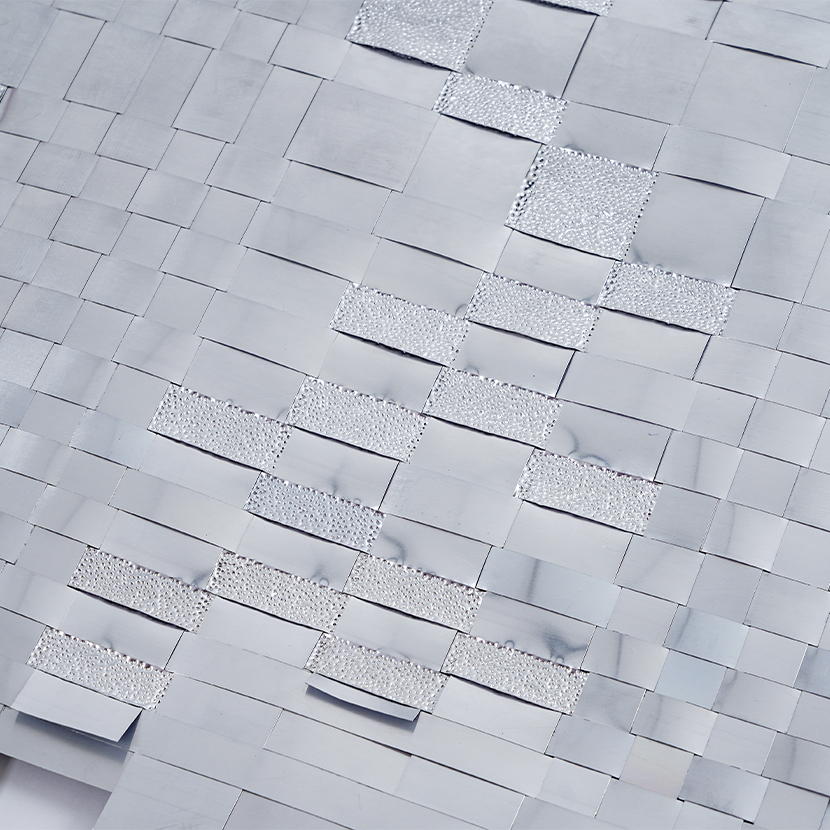 A.MO. Anastasia Moro
Borgo Veneto (PD). ITALY
www.moroanastasia.com
BIOGRAPHICAL NOTES
Anastasia Moro lives and works as a teacher in Borgo Veneto (PD). She graduated from the Academy of Fine Arts in Venice and completed a Master's program in Partnership and Shamanism at the University of Udine. She delves into ancient artistic techniques and has exhibited in numerous solo and group exhibitions in Italy, Spain, France, and Germany. She also participates in international artistic projects. She addresses social, environmental, and existential themes, and her use of materials is carefully considered, with a preparatory study involving experimentation and research. She moves fluidly between painting, installation, photography, and video in her artistic pursuits.
ARTWORK IN CONTEST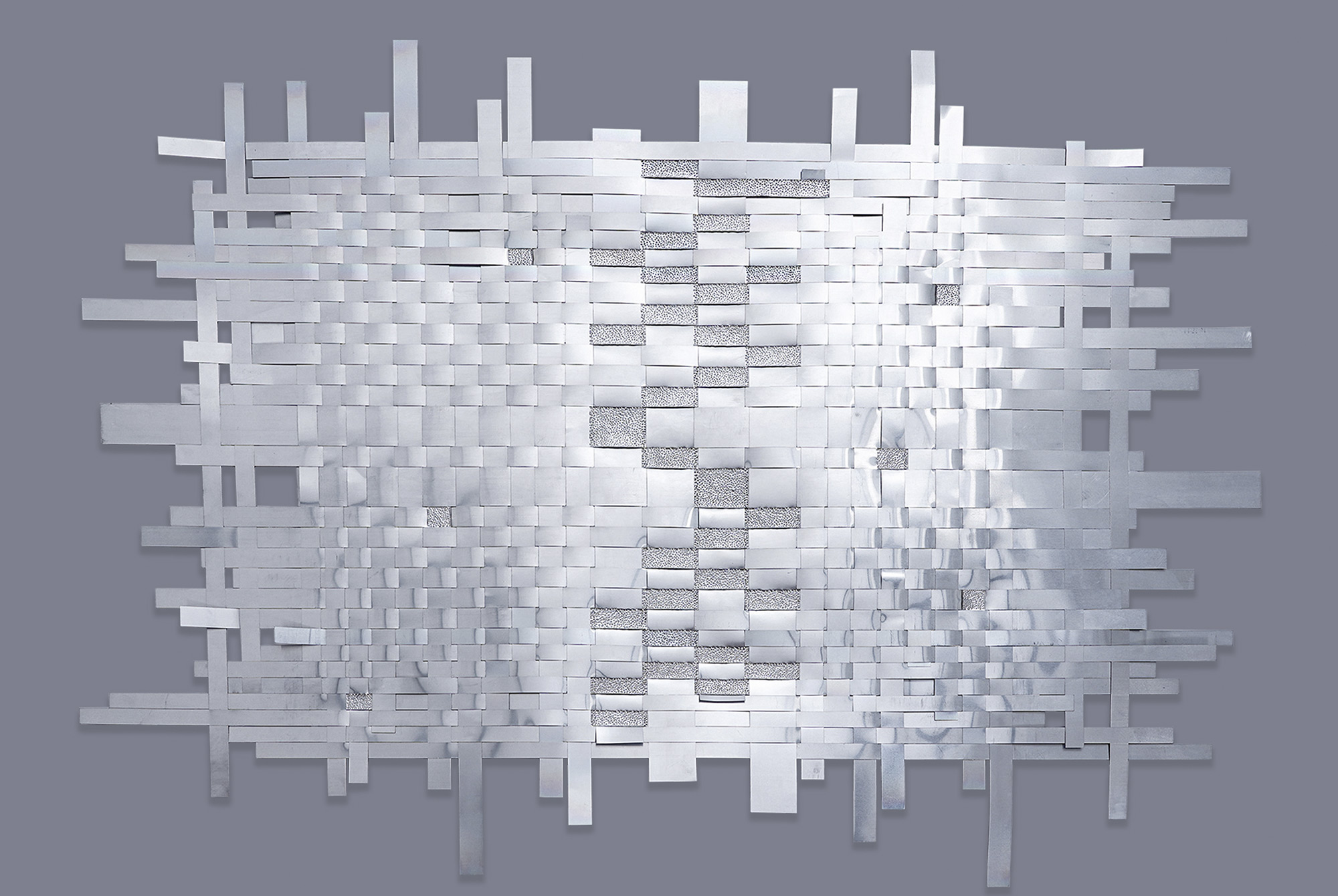 SCULPTURE - Aluminium plates for letterpress printing, shaped and overlapped through weaving
126 x 105 cm
AMO Anastasia Moro's work is suggestive, arising from fine conjunction of typographic plates that weave together like a weaving, implying not only a happy visual effect, with multiple and iridescent luminous repercussions, but also a mental and spiritual process, alluding to the use of the plate, to the signs that have been engraved on it - letters, numbers and ultimately thoughts and stories - and that now, in the weave of the form, seem to ideally cross each other in a new story and a new look.
AWARDS
COMEL AWARD 2023 FINALIST