Lorenzo Sole
Rome – ITALY
www.lorenzosole.com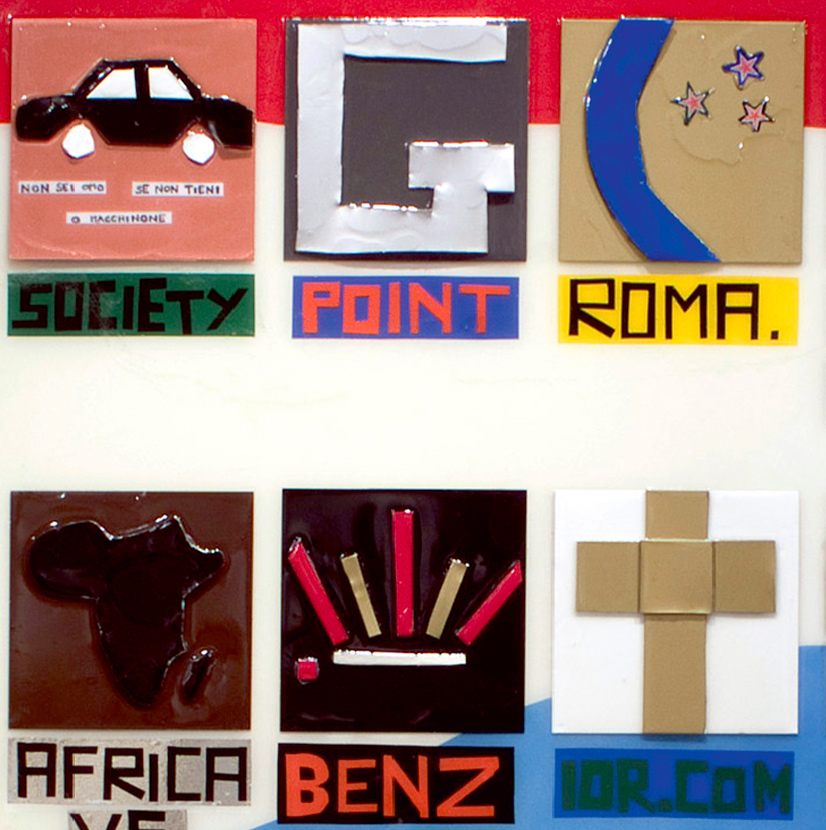 Lorenzo Sole
Rome - ITALY
www.lorenzosole.com
BIOGRPHICAL NOTES
Born in Rome in 1971, where she still lives and works, her artistic research revolves around painting and employs various mediums such as fiberglass, aluminum, PVC, wood, and canvases prepared with glue, paper, and gypsum, on which she uses industrial enamels.
Her subjects, always highly recognizable and with vibrant colors, create a strange effect when associated with the content of her works, often soaked in social criticism, irony, and sarcasm, always in tune with the times and attentive to the rapid changes of modernity.
ARTWORK IN CONTEST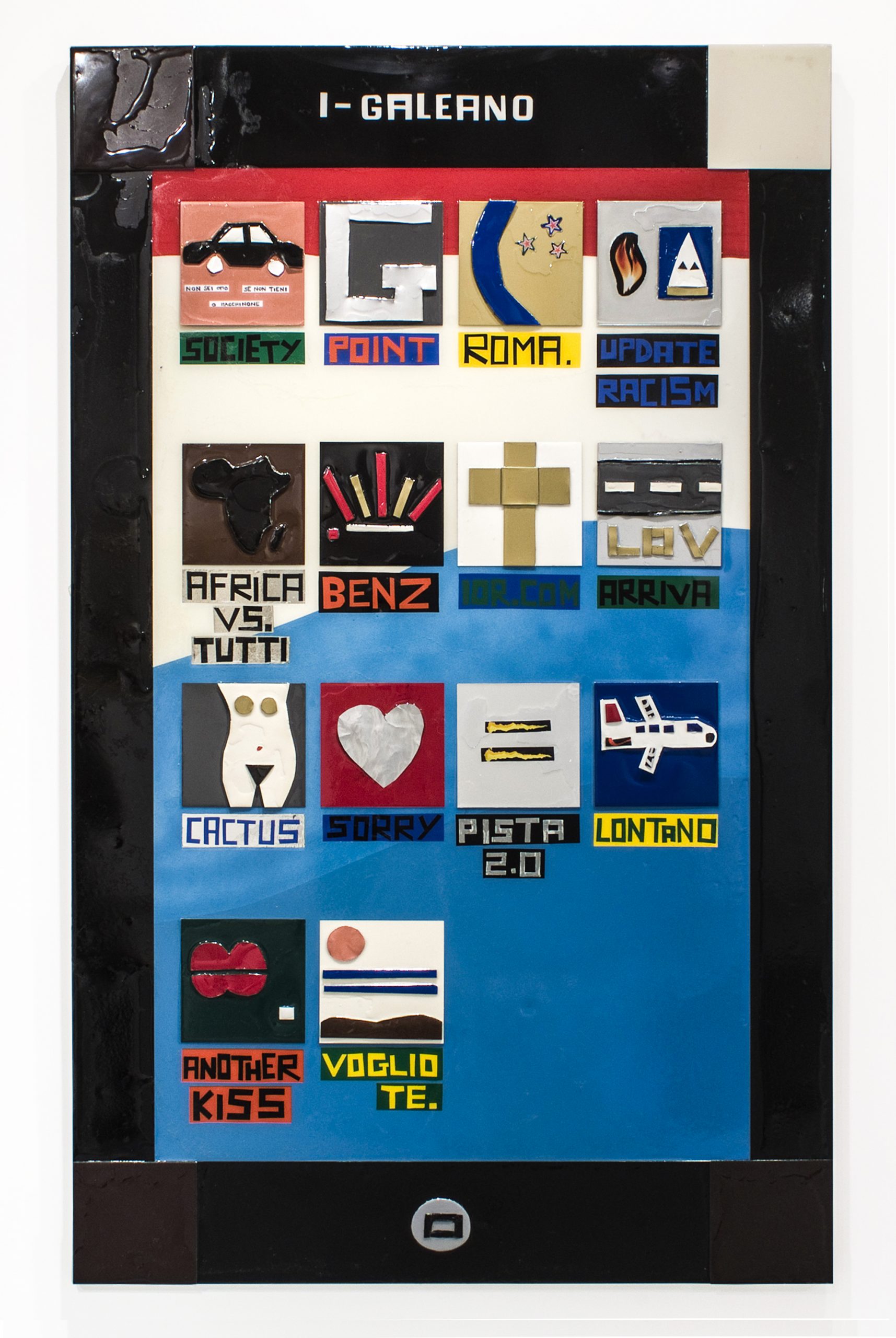 SCULPTURE - Mixed media with aluminum
cm 150 x 92
In Lorenzo Sole's work, aluminum takes on a high-tech version. His voluminous I-Pad becomes a metaphor for one of those happiness pills that a universal system of power administers to us in small but endless doses, following the now well-known formula that says, "If I have it, I am happy." Ah, happiness: how did Coca-Cola manage to bottle it up? If only to demonstrate that inside the little bottle, there is nothing but a beverage and that the happiness pill is nothing more than one of those collective deceptions to which we appropriately conform. Sole transforms Edoardo Galeano, one of the most insightful critics of the dark and inhumane side of globalization, into an 'l-Galeano,' questioning whether there is still a glimmer of hope in a system that systematically "dazes us with artificial needs, making us forget real ones."
The icons of l-Galeano represent different states and functions of real and artificial needs combined. Lorenzo found in the I-Pad the symbolic form, or rather the fetish*, to represent on one hand the dominance of mass communication means over all others and on the other hand, the perfidious yet extraordinary persuasive capacity that becomes an education towards a prosthetic, manipulated, and surrogate reality. "Living surrounded by falsified events is at the basis of the discrepancy between what is authentic and what is fictitious."**, Lorenzo, who has always engaged with pop art, uses the enlargement stratagem, placing us in front of an everyday object, remade but exaggerated in size, unavoidable even for the less tech-savvy, as with an I-Pad, we have systematic and close encounters (if we don't have it yet, we see it in advertisements or in the hands of friends and acquaintances). And every time we take a look at an I-Pad, it reminds us - ah, Warhol's strategy! - of the reflection on the Galeano-Sole binomial regarding the inhabitants of a planet reaching a crucial moment in its existence: we better do it now, "before becoming," to quote the Uruguayan writer again, "one of those photos that come to us from Mars."
*Gillo Dorfles addresses the theme of the transition from symbol to fetish in "Fatti e fattoidi," Neri Pozza, 1997, page 24 **ibid, pages 10-14
RICONOSCIMENTI
FINALISTA PREMIO COMEL 2012