Renata Petti
Neaples – ITALY
www.renatapetti.it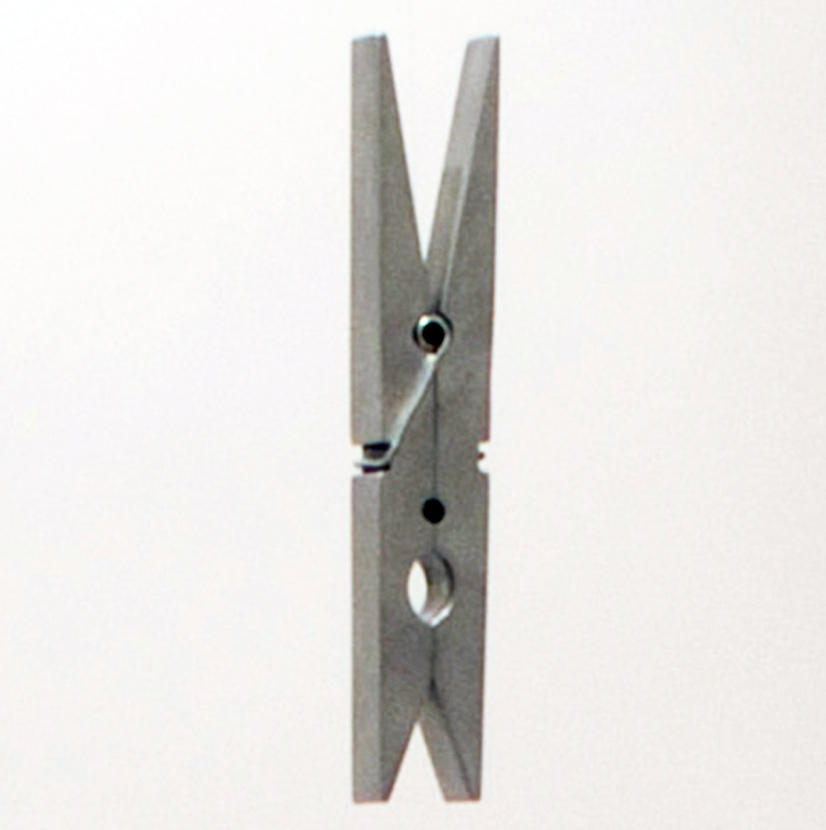 Renata Petti
Neaples – ITALY
www.renatapetti.it
BIOGRAPHICAL NOTES
Renata Petti is a Neapolitan architect, poet, and artisan, on a quest for an "other" dimension in her work. She delves into various artistic languages, experimenting with different materials, with a particular preference for what she calls "mother clay."
"My work is characterized by the close bond between my body and the plastic-ceramic material, through a study aimed at delving into the essence of the material and the specific elements of artistic expression," says Renata Petti.
Her research is focused on exploring various art forms, from computer image manipulations of ceramic works, intended as an expansion of sensory perception and a broadening of memory, to poetic and cinematographic languages, always overlapping, with multiple cuts and framings, years of work on ceramic materials. She lives and works in Naples, where she taught Architectural Disciplines at the Artistic High School. She has participated in numerous exhibitions both in Italy and abroad and has initiated numerous workshops with the artistic group "Laloba rifletti_ il luogo" for the construction of theatrical objects, sculptures, and objects for performances, installations, actions, and cinematographic sets, drawing inspiration from places, customs, traditions, literary texts, etc.
In 2005, along with the artistic group Laloba, she was invited to create two large permanent installations in Capriati a Volturno as part of the "Villaggio dell'Arte" participatory art events, involving several municipalities in Matese and international artists.
She directed a short film titled "Inferno blu," in which costumes and installations were created as part of a laboratory with the artistic group "Laloba - rifletti_ il luogo."
ARTWORK IN CONTEST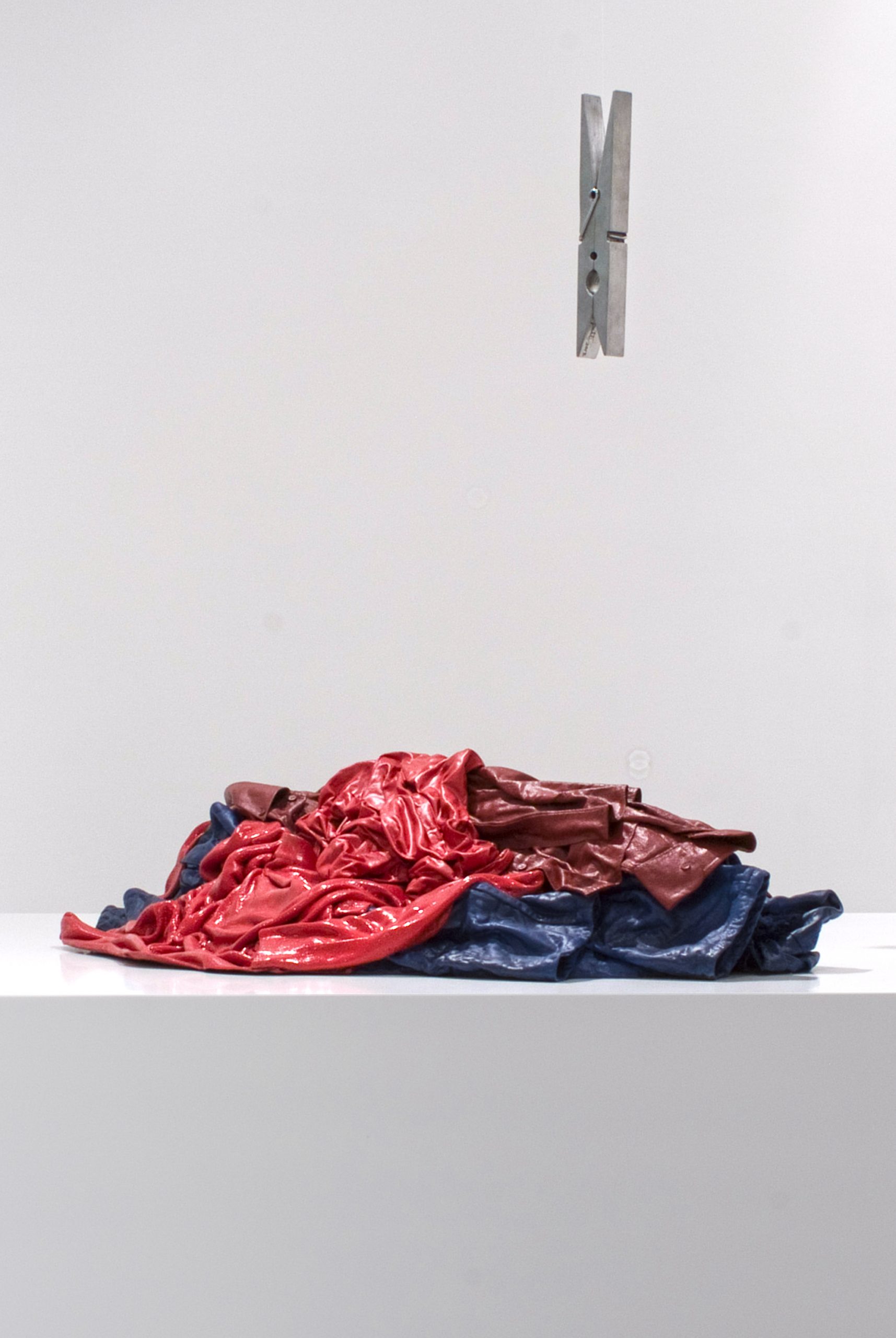 Sculpture - Aluminum casting, resin-coated fabrics.
cm 120 x 120 x 100
Although its unofficial invention is attributed to the Shakers, an American religious sect, it was between 1852 and 1887 that the United States Patent Office recorded the largest number of 'clips,' or 'clothespins,' more or less similar to each other (two wooden prongs with an iron spring). However, it wasn't until 1944 that Mario Maccaferri, an unconventional Italian-American luthier and guitarist, introduced the plastic version of the clothespin. Even today, the clothespin, clip, or clamp, secures clothes on the line and papers on desks, napkins on ties in upscale restaurants in Turin as humorously described in an article by La Stampa* and pasta and cookie bags in pantries. Renata Petti's work starts from a clothespin, which becomes a symbol of design in its entirety, as designers from all over the world experiment with it (the avant-garde and award-winning Kilip by Indian designer Paul Sandip dates back to 2008). Renata crafted it in aluminum, offering a decidedly 'beautiful,' metallic, super-contemporary version (she lost with Francesco Bonami), stylistically impeccable. The oversized clothespin is suspended over a pile of tangled clothes and, like the Sword of Damocles, its shine and perfection dominate the shapeless mass of rags.
Petti's research, focused on experimenting with languages and materials, which often transform into something else through layering, cannot do without design (she is an architect), irony (she is Neapolitan), and the search for balance (she is a woman). It is no coincidence—it is the case to say!—that along these three directions, her 'Geometries' come to life, provocative enough, invulnerable, where order contrasts with disorder, form with non-form, project with non-project, design with non-design, idea and phenomenon, art and life. Quoting Bruno Munari, "geometry helps us to understand structures or to construct the world in which we live (...) chance is the unexpected (...) it arises from the climate, environmental, social, and geographical conditions, from sensory receptors (...) The combination of rules and chance is life, art, imagination, balance**.
*Evoluzione naturale della molletta, La Stampa, 26/01/2009
**Bruno Munari, La regola e il caso In Verbale scritto, Corrami, 2009, pagg. 32-33
AWARDS
COMEL AWARD FINALIST 2012