Boryana Petkova
Sofia, BULGARIA
www.bpetkova.wixsite.com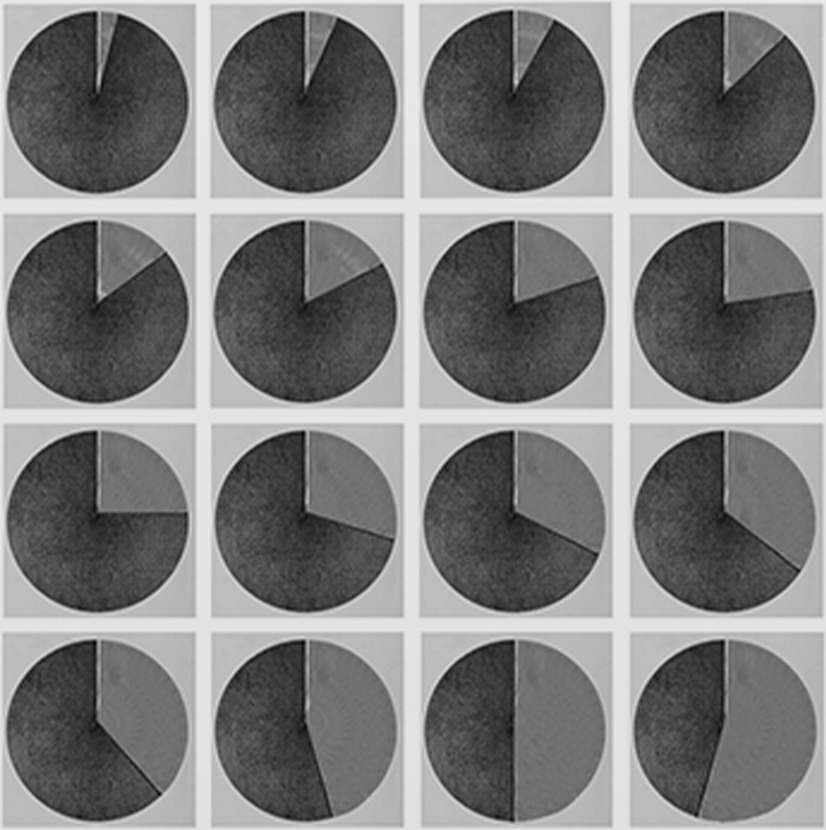 Boryana Petkova
Sofia, BULGARIA
www.bpetkova.wixsite.com
BIOGRAPHICAL NOTES

She was born in 1985 in Sofia and she lives and works in Paris. She graduated from the National Academy of Arts in Sofia in 2011 and from the Academy of Fine Arts in Valenciennes (France) in 2015. In 2015 she won the Pierre David-Weill Drawing Prize of the French Academy. In 2016, and she was nominated for the Baza AWARD for contemporary art. In 2017 she was awarded at the European Contemporary Art Biennial of young contemporary creation of Mulhouse (France). Boryana Petkova's work focuses mainly on drawing – as a sequence of thought, action, result. She combines different disciplines – video, photography, sculpture, installation or sound – exploring their interaction with the drawing. She has exhibited mainly in Europe.
OPERA IN CONCORSO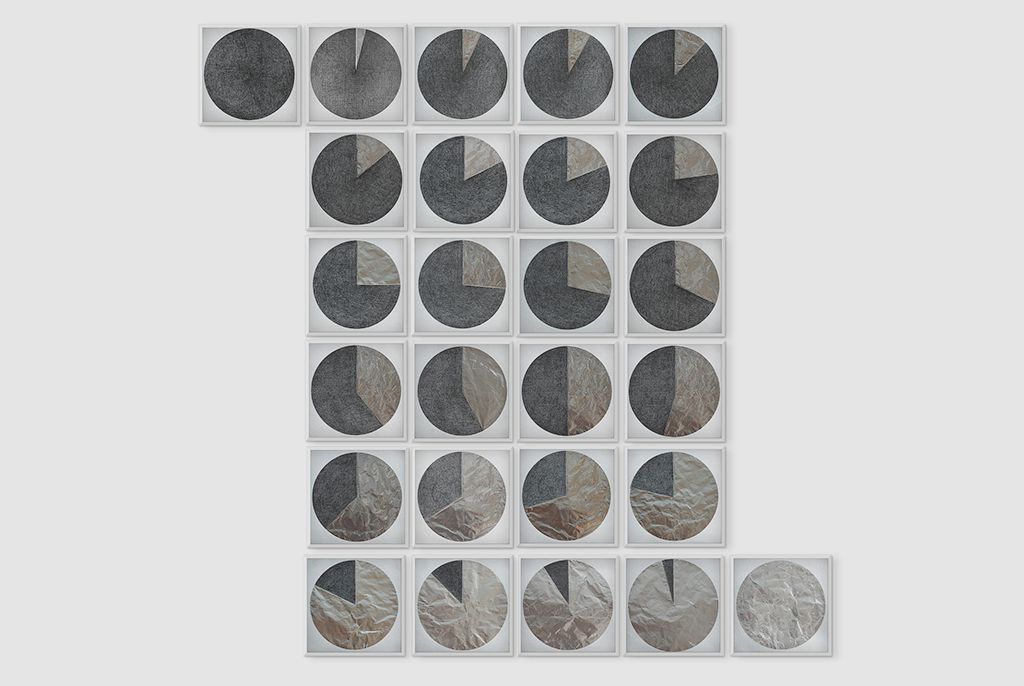 PAINTINGS - pencils, aluminium sheets and canvas
cm 15 x 15 ognuno/each
Connected sets a modular rhythm in which the internal coordinates of the whole composition adhere to the temporal and cosmic dimension. The construction is thus oriented towards simultaneous dynamisms. A constant circular sense is perceived, due to the clear reference that the discs express with respect to an incessant passing of time. This unstoppable progress is expressed in the determination of singularities, both existential and physical, exalted in their sidereal correspondence by the sharing of graphite and aluminum. In this case, the material specificities of the two elements play a significant role: a superficial correlation capable of dynamic effects, in which the terms of the painting are freed from the traditional meaning and embrace broad horizons, while taking into account consolidated languages between minimalism and optical-art. Finally, there emerges a specific suggestion on the theme of aluminum, whose intrinsic properties have recently prompted researchers to develop energy storage batteries in which this metal is combined with graphene. A recent sign of development that determines the substantial coherence of Connected, albeit unaware, in the wake of contemporary technical processes.
Andrea Baffoni
AWARDS
COMEL AWARD FINALIST 2018