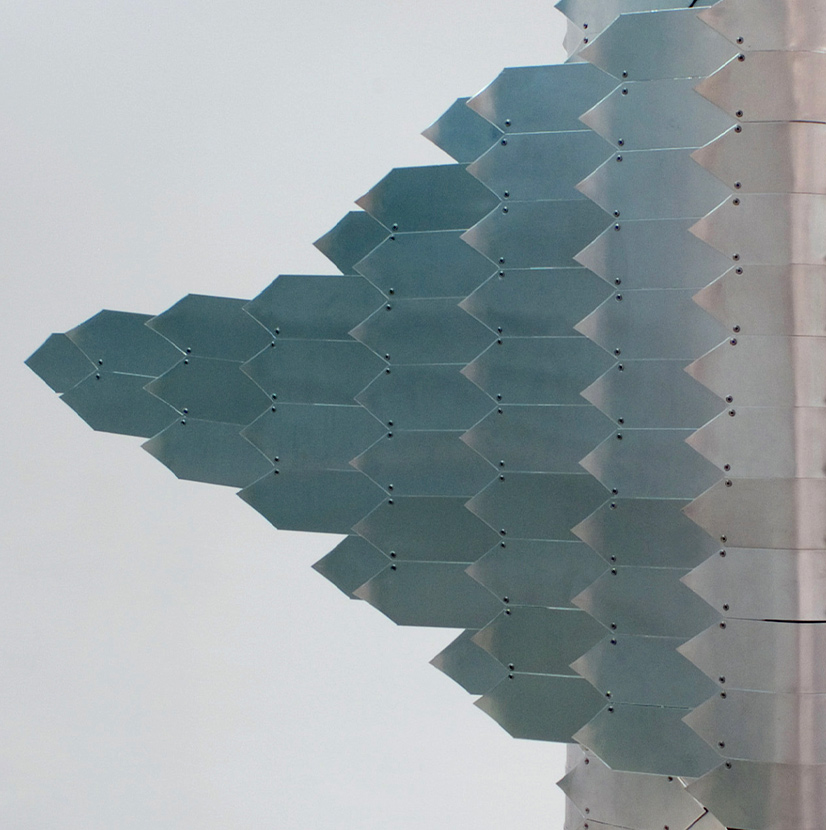 BIOGRAPHICAL NOTES
Born in Latina in 1980, he graduated from the Artistic High School in his city and then attended the Academy of Fine Arts P.Vannucci in Perugia, where he earned his degree in the sculpture section. Among the materials he prefers are metals, which he assembles, cuts, welds, and shapes according to his creativity to create figures, often anthropomorphic, that directly engage with the observer, offering them insights that lead from the material realm to the realm of ideas. He has exhibited in various solo and group shows between Latina and Perugia.
ARTWORK IN CONTEST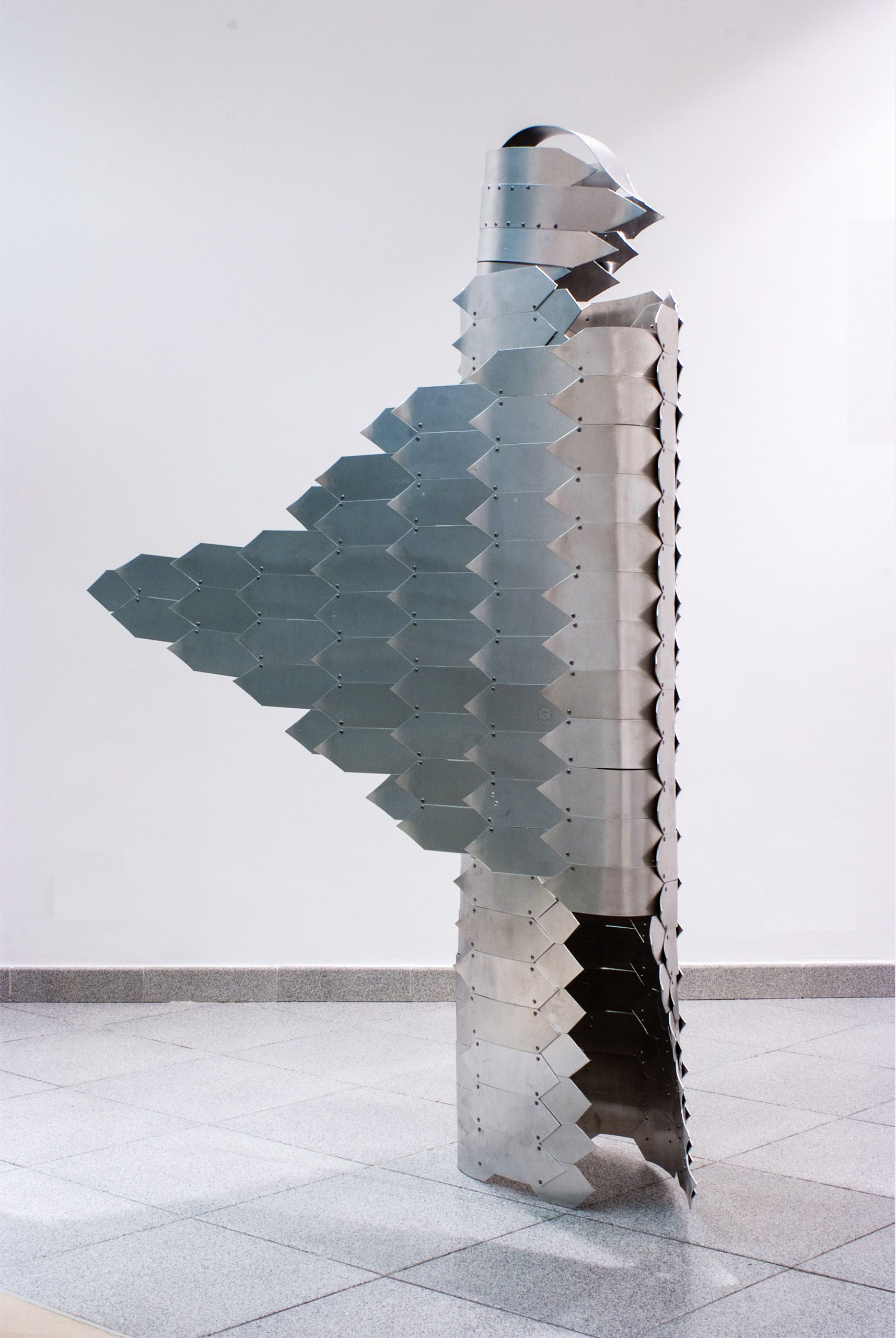 SCULPTURE - Aluminum sheet cut and assembled.
cm 170 x 200 x 80
From the Mycenaean Akero to the Greek Hermes, from the Maya Quetzalcoatl to the Mesopotamian Karabu, from the Persian Fravashi to the Native American Piasa, from the Tangata Manu of Easter Island to the Hebrew-Christian Angelos, the figure of the man-bird, angel, or demon, guardian of the dead or envoy of the gods, always and in any case suspended between man and animal, earthly and divine, life and death, represents a cross-cutting myth, capable of transcending time and space among the most distant civilizations, without substantial differences. The 'Guardian Warrior' by Alessio Marchegiani fits into the path of an age-old mythology, retrieving a hybrid, supernatural figure that draws from a universal rather than collective imagination. Alessio had already experimented with the same theme using iron, but this time, he chose aluminum, highlighting its different aesthetic and expressive possibilities: extremely malleable and lightweight, aluminum lends itself well to the articulated texture with which the artist created the large wings of his Guardian Warrior. With meticulous craftsmanship, feather by feather, Alessio has intricately carved the silvery tiles, which, when combined, form a true armor. Rather than facilitating flight, the wings resemble metallic armor, the carapace of a tortoise, or the exoskeleton of a dragon.
Folded, huddled like a wounded animal, the Guardian Warrior is a silent fighter, enclosed in a severe, deep contemplation, in solitary anticipation of something we are not given to understand. Well aware of his role, he does not renounce the dignity and pride of one who has been invested from above, although Alessio presents him in an unusual aspect of slight hesitation. However, it is not the hesitation of the timid but the reflection of the hero, caught in a moment of profound meditation. What will he do? What will he choose? Earthly or heavenly life? Surrender or resist? Fly or remain on the ground? The eternal dilemma between destiny and fulfillment becomes nostalgia, melancholic sadness, from which to embark on an existential journey, painful but necessary, leading to the final choice.
AWARDS
COMEL AWARD FINALIST 2012