Marsel Aion Lesko
Shijak, ALBANIA
marsel.lesko@gmail.com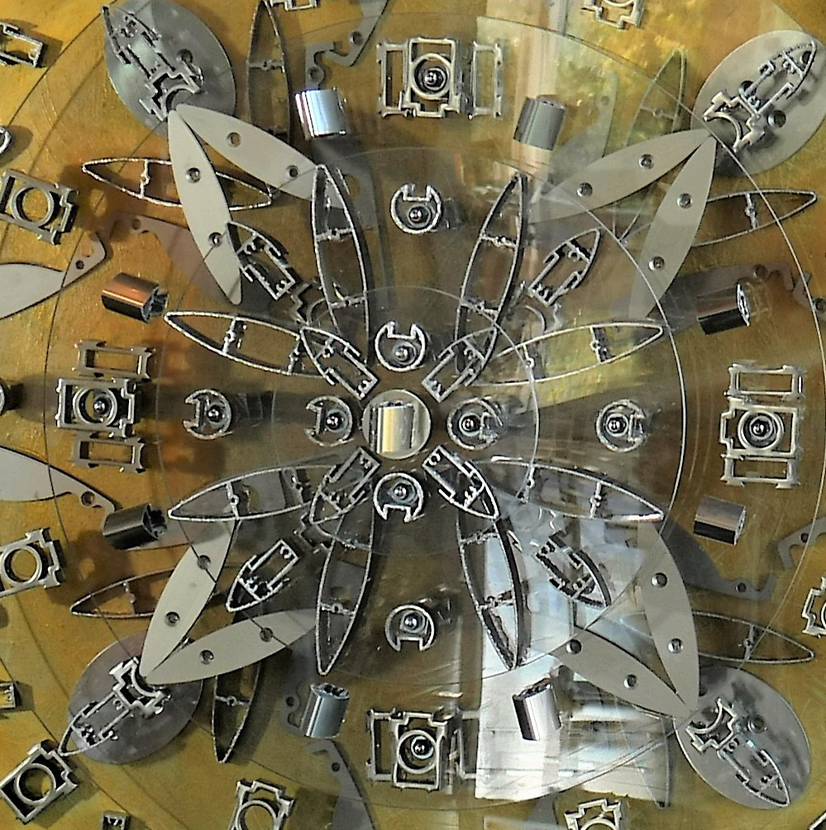 Marsel Aion Lesko
Shijak, ALBANIA
marsel.lesko@gmail.com
BIOGRAPHICAL NOTES

He is an Albanian artist. He lives and works in Rome. He graduated in Directing at the National Academy of Dramatic Art "Silvio D'Amico" in Rome and continued his studies abroad. He founded the Aiòn Teater group. He is the author of works in verses, prose and screenplay. He has collaborated with Finteca (with the work "Il Mare") and with Gessi, "Equilibrio" collection project, to promote harmony in the workplace. His research on color is based on involuntary painting, in which water and its flow become the main elements. Drama Teacher, he deals with Pneumophony and 'breath of life'. He is also a multi-instrumentalist. He creates aluminum sculptures, in which he plays with the motifs of sacred geometry, and also with sound sculptures. He has been defined 'sculptor of spirit'.
ARTWORK IN CONTEST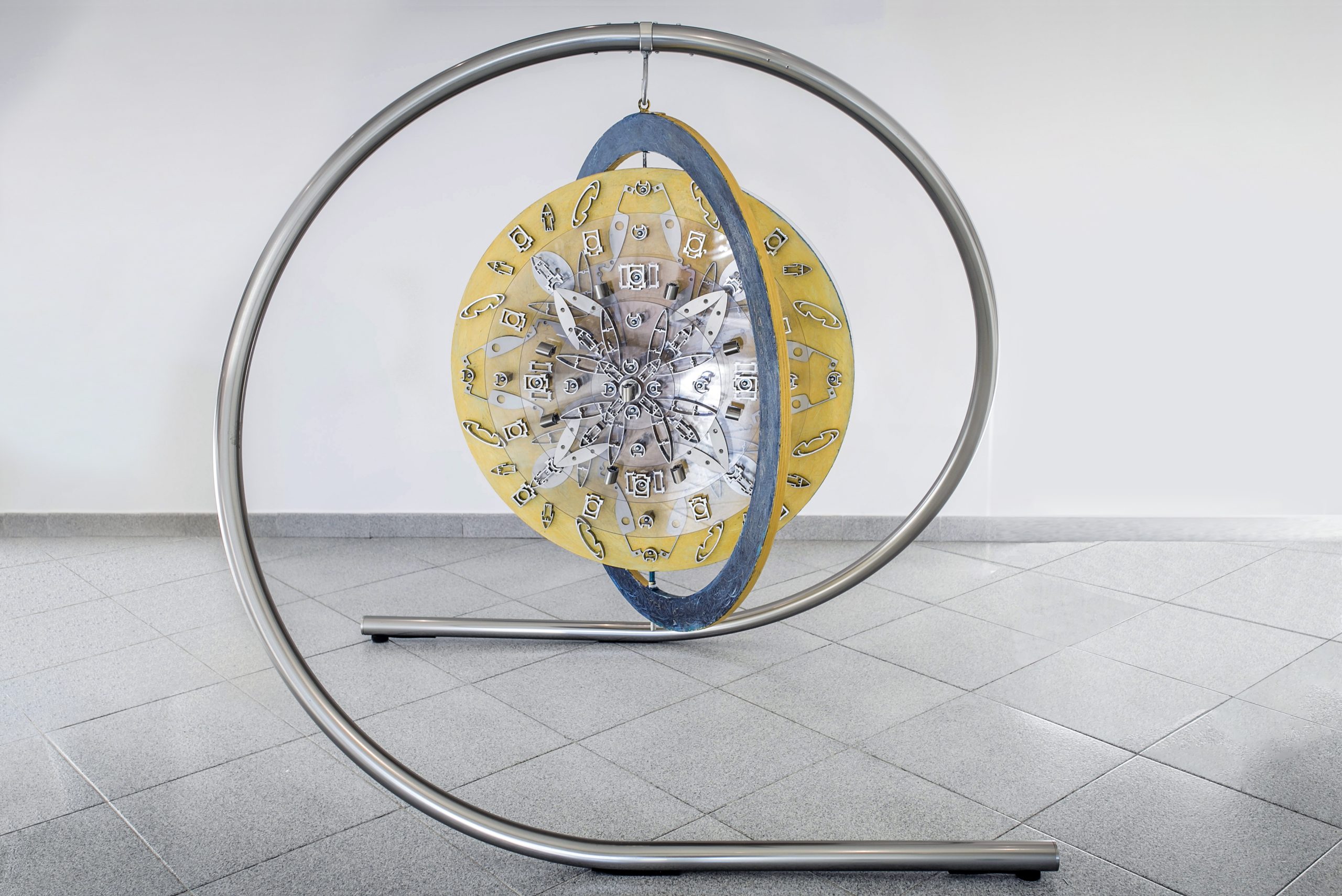 COSì DENTRO, COSì FUORI, 2018

SCULPTURE - Wood, aluminum and plexiglass
cm 150 x 150 x 80
Marsel Aion Lesko is an Albanian artist living in Rome. He presents an installation that provides for the possibility of movement of its rotor; it is a sort of technological stele, to which the author assigns a symbolic and dualistic interpretation. In fact, in the presentation notes, the artist explains that the artefact alludes to the two souls, the male and the female ones, united in the same universal destiny. On the other hand, the recovery of aluminum waste material, coming from the mechanical and industrial processing of the metal, is suggestive. It is an interesting recovery not only from an aesthetic point of view, that is, for the formal constructions that the artist has elaborated, but also because these constructions do not lose the peculiarities of constructive details and in part the reference to their functional identity. In this sense, as a whole, the work overcomes the mechanistic dimension on which it seems to be founded, opening itself to the fascination of a regeneration of the same technological process in which aluminum appears, in particular, the main interpreter.
Giorgio Agnisola
AWARDS
COMEL AWARD FINALIST 2018