Robert Kunec
Colonia, GERMANY
www.robertkunec.com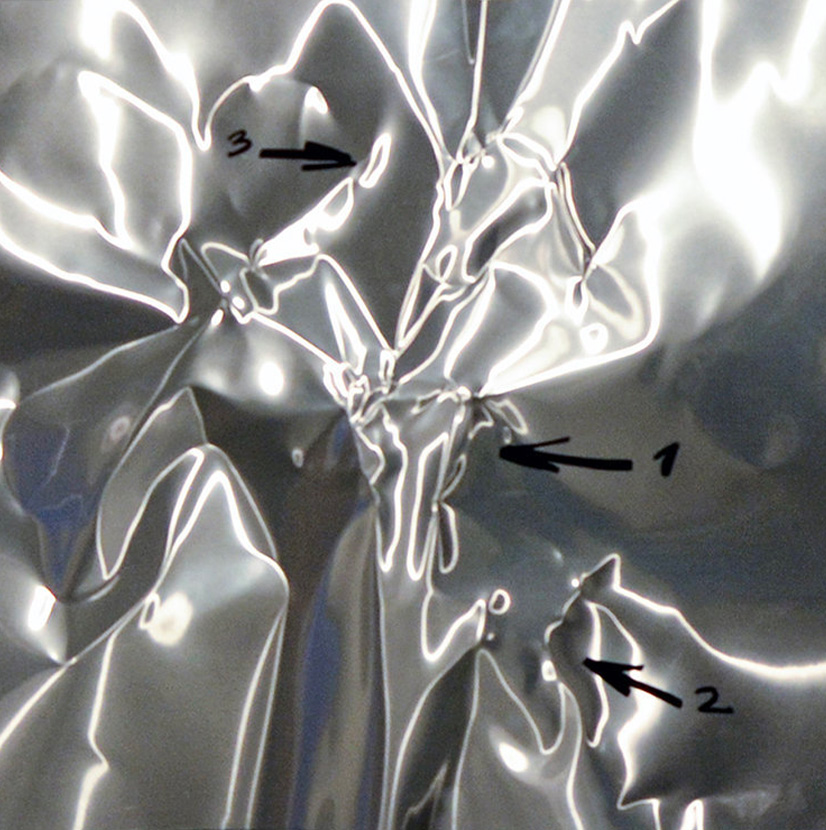 Robert Kunec
Colonia, GERMANY
www.robertkunec.com
BIOGRAPHICAL NOTES

As Eugen Blume, Director of the Hamburger Bahnhof of Berlin, said, "Robert Kunec is a political artist who is not afraid to take on edgy societal subjects. He is a sculptor who finds three dimensional images that direct our sensibilities toward the heart of these themes".
His triptych 'Fists' refers to this statement. It is executed on thin aluminum which is hit several times by the artist's fist. The black marker indicates direction, allocating numbers that refer to the physical impact and point to a recently detected crime scene. In a poetic way they can be seen as landscape wounds leaving room to explore a world that lies underneath the blank and glossy surface. Kunec's work borders on absurdity and destruction.
He claims that human behavior has arrived at manifestation of brutality that easily disturbs the harmony of society as a whole and brings us into insanity and despair with permanent consequences. He asks, «Does our society have time to reflect and ask itself the reason for this behavior?»
ARTWORK IN CONTEST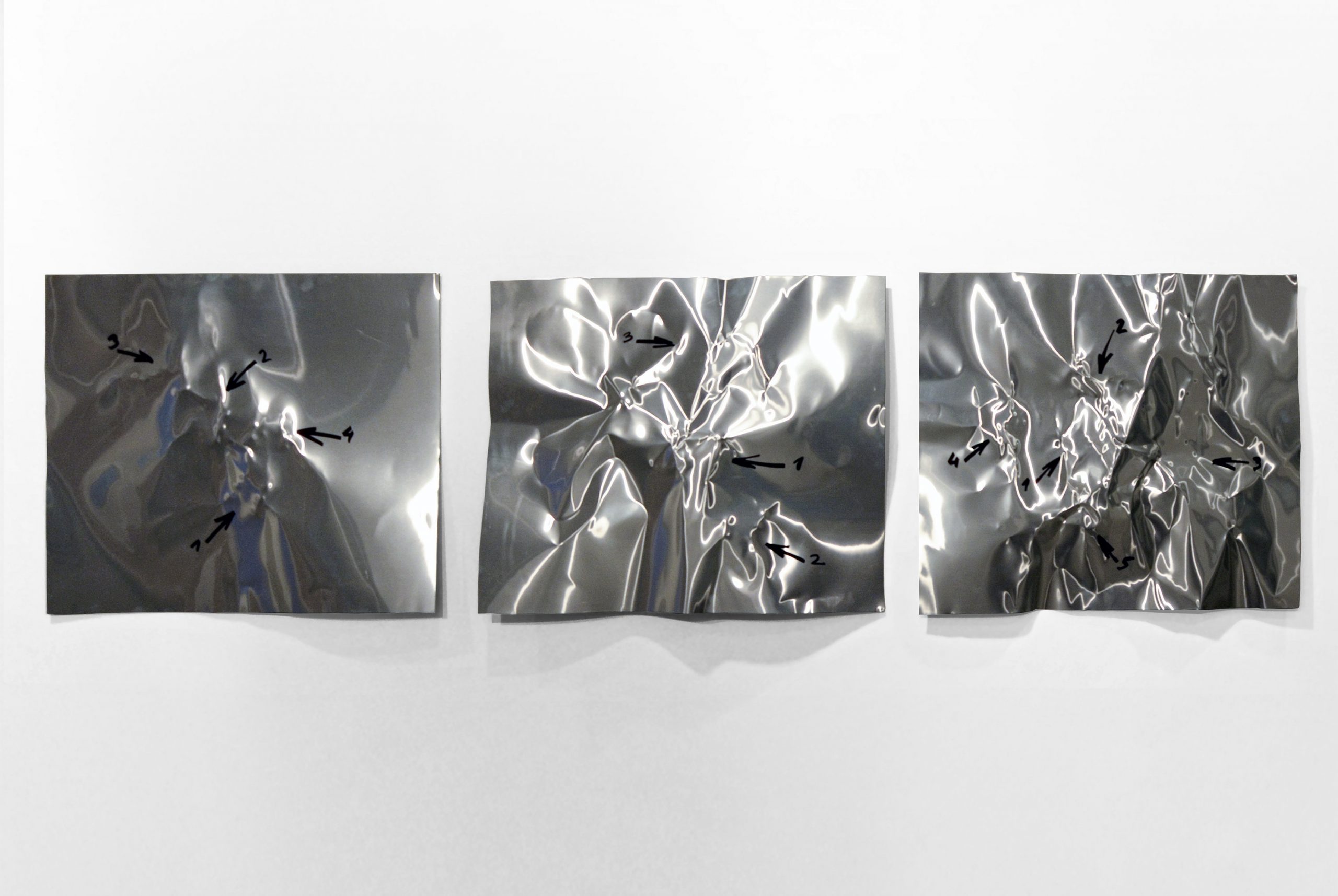 SCULPTURE - aluminium sheets
cm 64 x 53 each
An aluminum light foil is the territory of a metaphorical conceptual path of Robert Kunec. The work is the visual remnant of opposing psychic tensions, dramatically interpreted on the surface of the ductile metal.
AWARDS
SPECIAL MENTION OF THE JURY 2013