Sheila De Paoli
Milan, ITALY

www.sheiladepaoli.com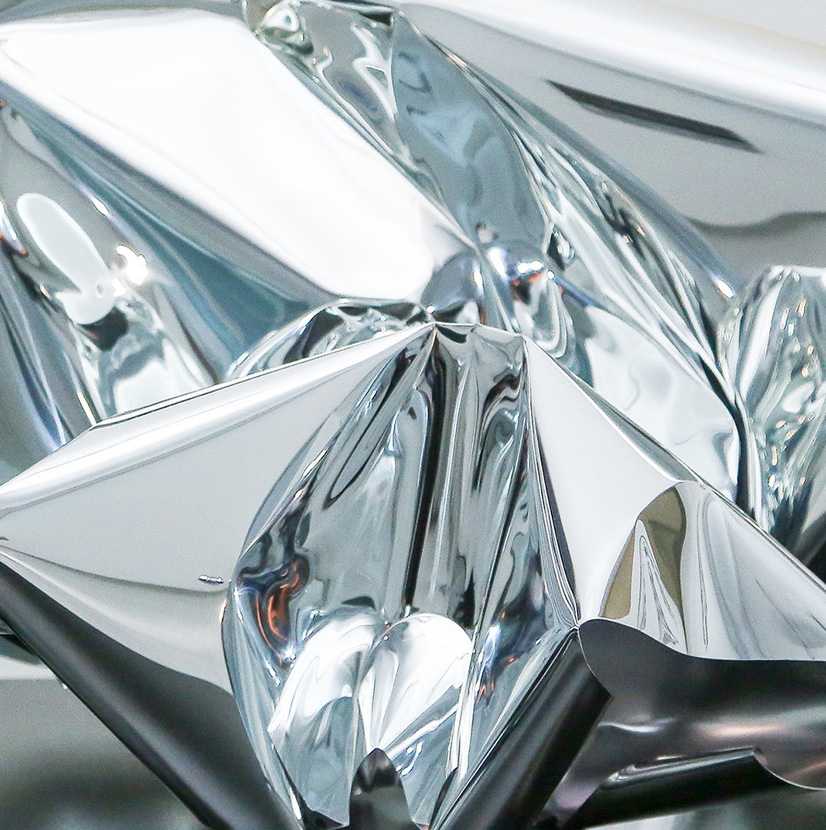 Sheila De Paoli
Milan, ITALY
www.sheiladepaoli.com
BIOGRAPHICAL NOTES

She has always had a passion for all things Oriental, and follows the principles of balance, inner research, and optimistic vision. Dynamism, silence, space, change, are elements to which she is inspired to create art. The journey, that is also a metaphor of life and a creative drive, has helped her in a long- term project around the world. She started as a painter. In recent years, she has been devoted to metals and especially to aluminum for its own modeling and folding properties. The material lends itself to the vocation of embracing the universe, reflecting its light, seeking a possible place in the uncontaminated nature, while maintaining a reverent and spiritual respect for it.
ARTWORK IN CONTEST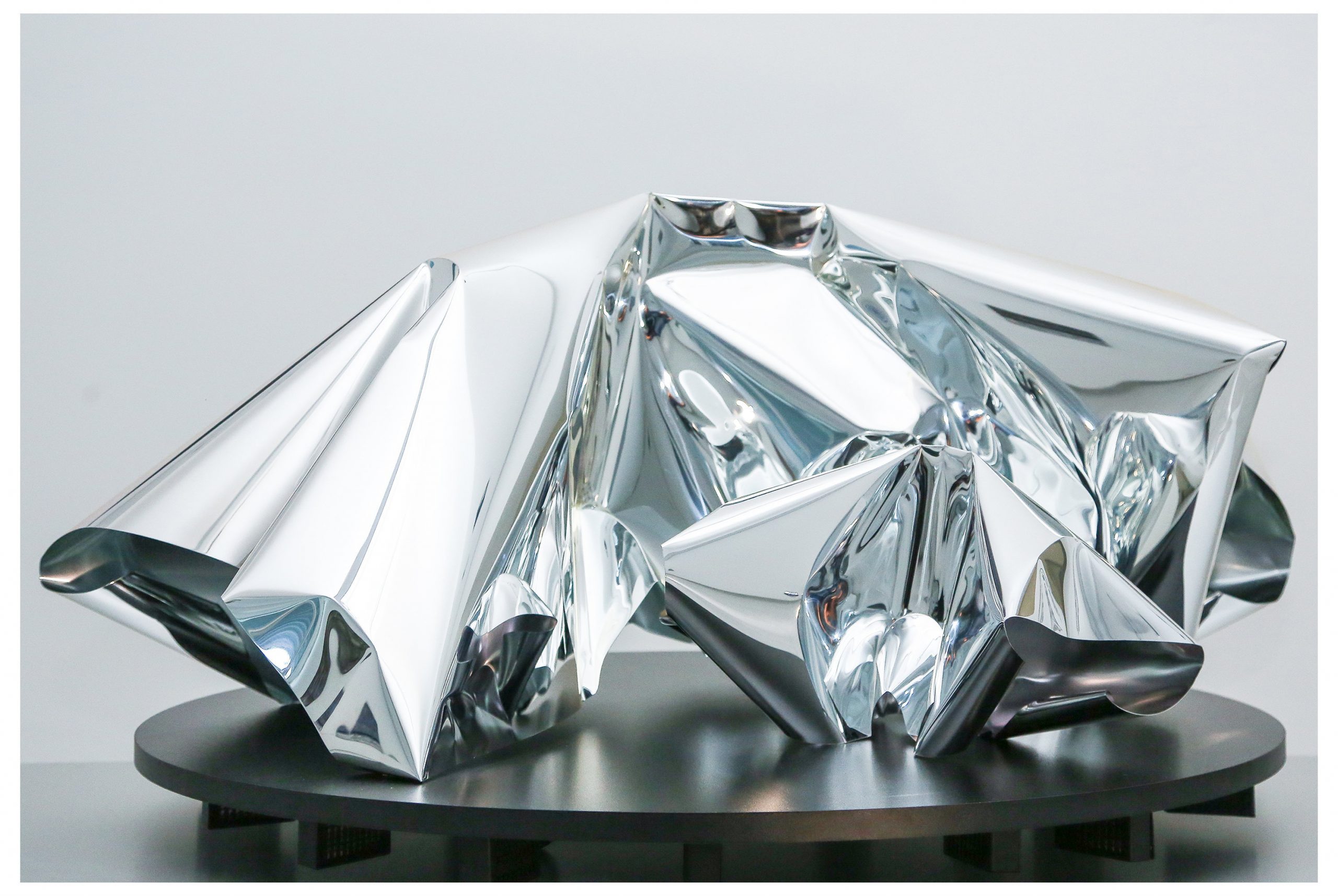 SCULPTURE - Aluminum, wooden base, light source, scented pods
cm 110 x 44 x 50 – cm 44 x 20 x 25
The "lamp" by Sheila De Paoli (Abbraccio/Hug, 2017) is an evocative recovery of the metal ductility in an abstract, informal key. The functional base is surmounted by an unusual cover, like a cloth provisionally laying down by chance. The cloth is made of aluminum and is placed in the space in a free and sinuous manner, with soft and overturned light effects. The contrast between the apparent and eccentric casualty of the cover and the ordinary regularity of the base, of which function and nature are clearly known, appears to be a happy, original suggestion.
AWARDS
COMEL AWARD FINALIST 2017