Gennaro De Martino
Napoli, ITALY
www.gcreations.it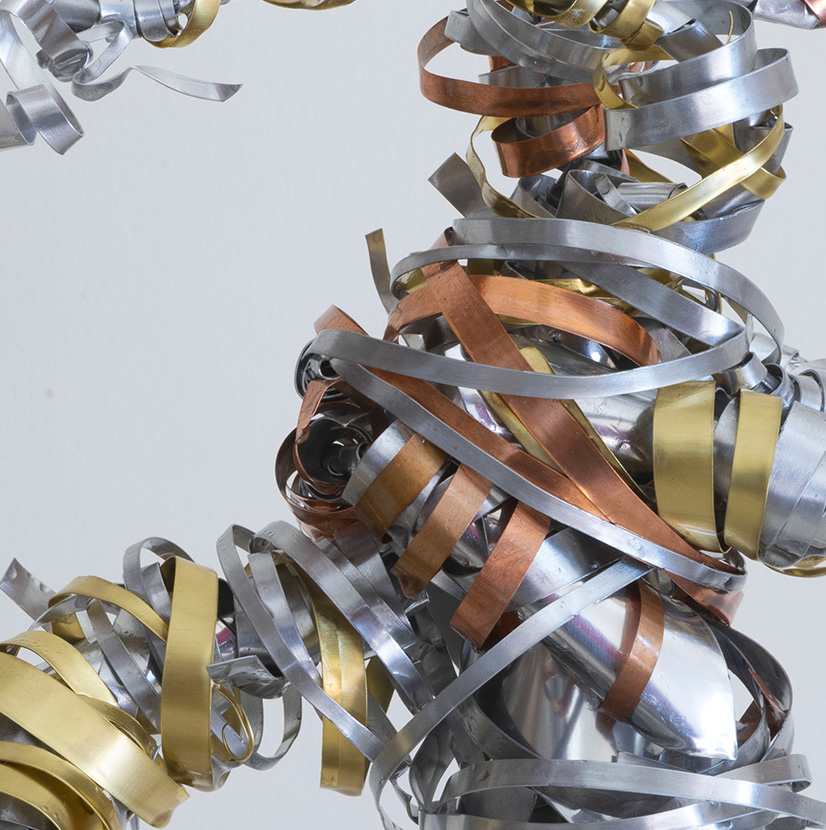 Gennaro De Martino
Napoli, ITALIA
www.gcreations.it
Self-taught artist, he was born in Naples in 1984. Growing up in one of the Capodimonte ceramist families, he has experimented with ceramics since when he was young. In these first years of activity he faced the challenge of plastic materials. Starting from the primary elements, Earth, Air, Fire and Water, he explores art by laying the foundations for what will later become his expressive poetics.
The desire to communicate through art, to express himself without compromises, leads him first to attend the Academy of Fine Arts in Naples and then pushed him to test himself by approaching different disciplines: from writing to photography, from screen printing to live drawing and painting technique, actively collaborating with the fashion and architecture departments.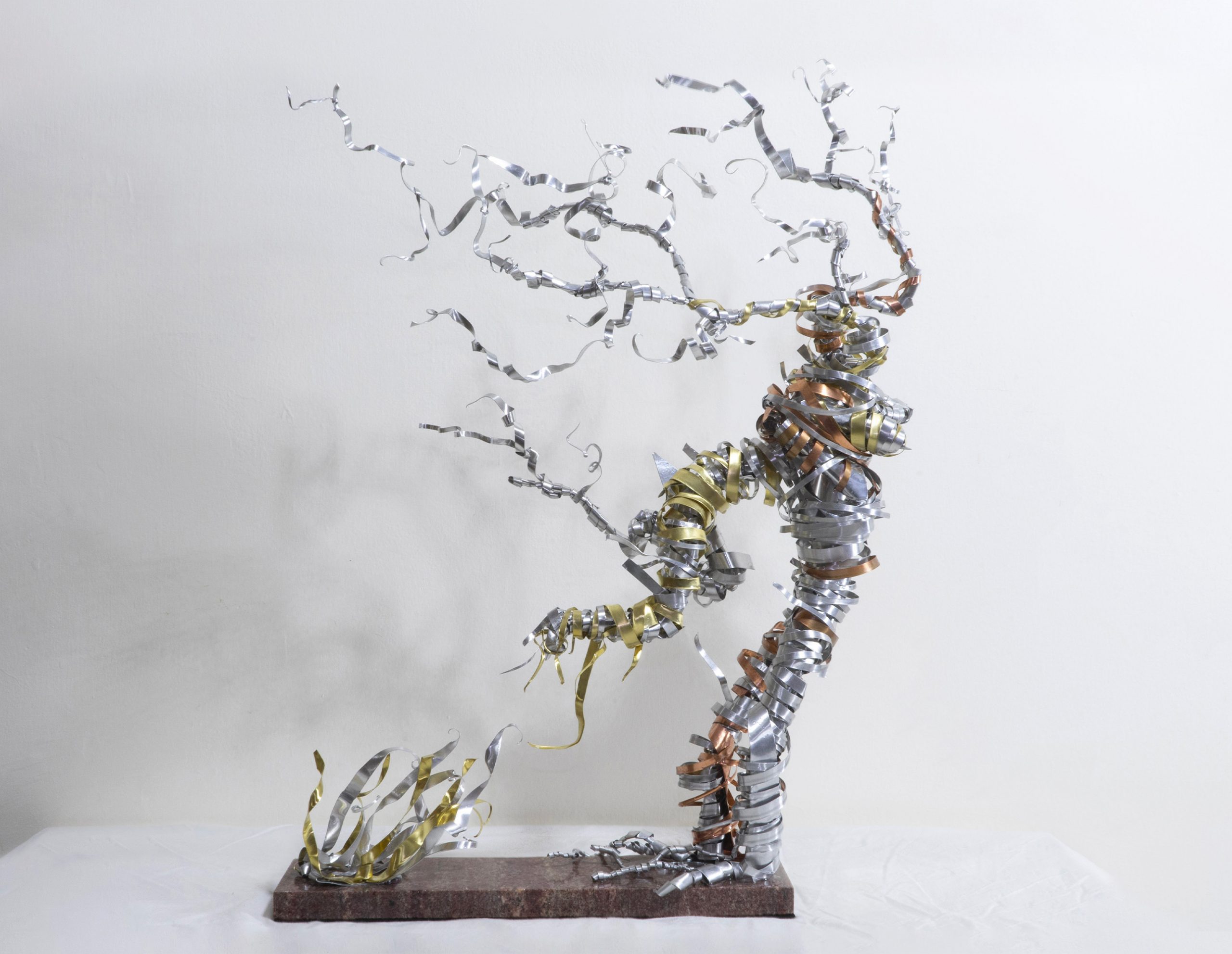 SCULPTURE - intertwined aluminum alloys, iron core, marble base
cm 42 x 65 x 18

Gennaro De Martino in his work, Vita Nova, interprets a psychological condition emblematized by a detachment, a separation, a cut bond. The artwork, which can be read intimately and familiarly, can also be thought of in a broader sense, alluding, with an environmentalist key, to the progressive and dramatic detachment of man from nature like a child from his mother.
COMEL AWARD FINALIST 2021