Maryam Beniasad
Tehran, IRAN
www.maryambaniasad.com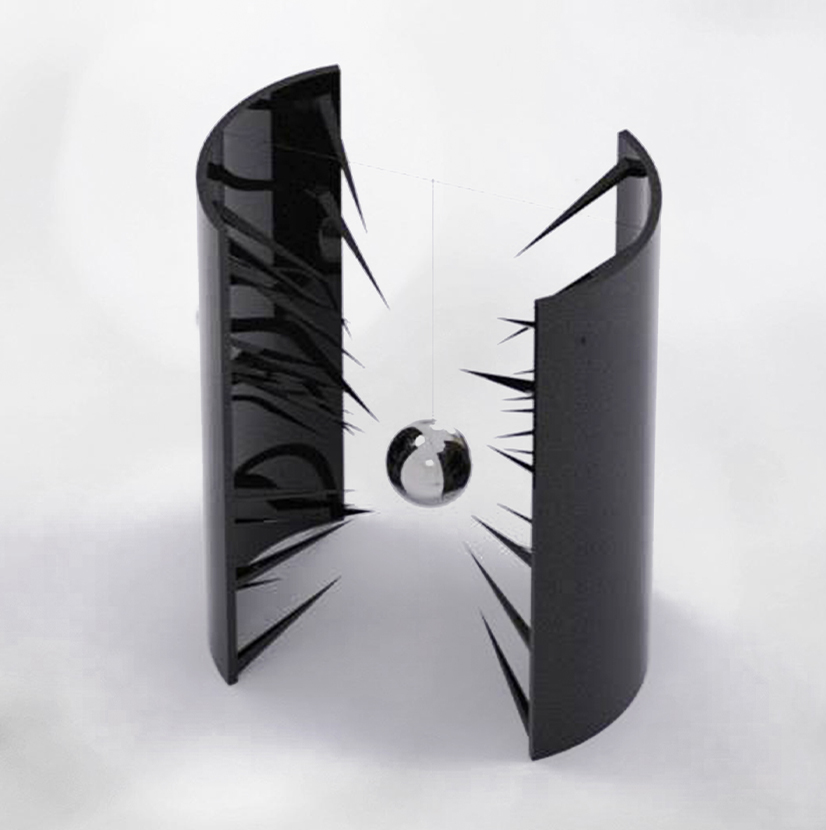 Maryam Beniasad
Tehran, IRAN
www.maryambaniasad.com
BIOGRAPHICAL NOTES

She was born in 1980 in Tehran, Iran. She is a Persian (Iranian) sculptor artist. She lives and works between Milan and Tehran. She has exhibited internationally since 2005. She belongs to the Society of Iranian Sculptors (AIS) and collaborates with the Iranian contemporary art magazine 'Pelle Mag'. She graduated in sculpture at the University of Fine Arts in Tehran. Later on, she came to Milan to attend a specialization course at the Academy of Fine Arts of Brera, where the meeting with prof. Vittorio Corsini proved to be decisive. She is particularly fascinated by the installation as an exhibition method and she experiences the use of every possible media for artistic expression.
ARTWORK IN CONTEST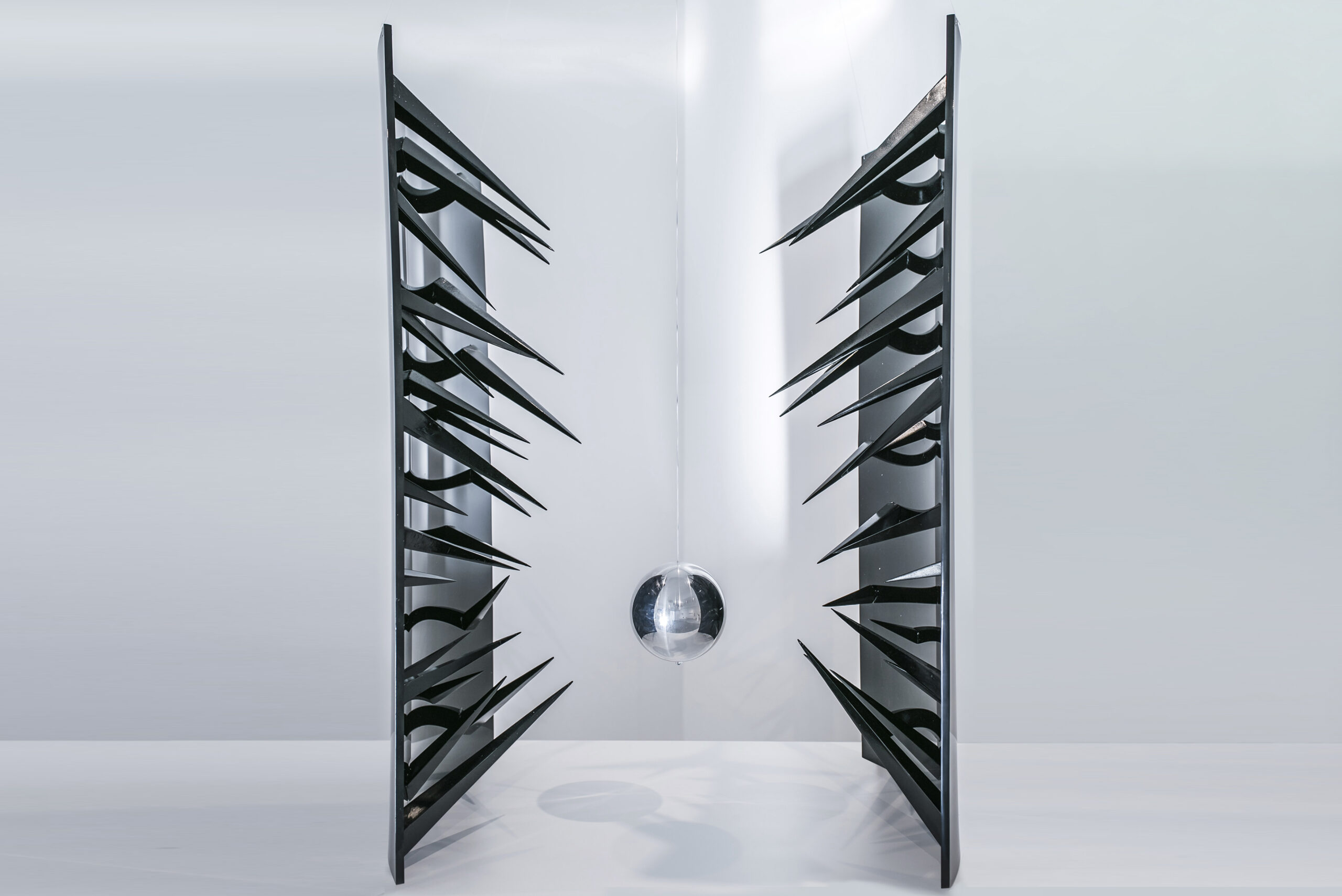 SCULPTURE - aluminium and plexiglass
cm 50 x 120 x 50
She is an Iranian sculptor. Her work in aluminum and plexiglass is entirely based on the emotional and psychological implication that derives from the comparison between two dark and concave elements (two segments of a cylindrical surface), which carry inside and for their entire height tips converging towards an aluminum ball. This stands in a closed space, suspended mid-height, centrally and statically settled. The points stop at a short distance from the sphere and in the psychological reflection they are perceived as a threat to the perfect harmony of the solid. This is an instinctive, emotional warning, characterized precisely by the particular metal, which does not give off an explosive shine; on the contrary it reflects a light that is contained, soft and intimistic. This accentuates a sense of emblematic and perhaps symbolic mystery, connected with the spherical solid, making it more exposed, we might say, to that impending threat coming from the outside.
Giorgio Agnisola
AWARDS
COMEL AWARD FINALIST 2018