COMEL Award, Sixth Edition
A celebration of Contemporary Art in Aluminum
There was a large turnout of the public at the Spazio COMEL Contemporary Art Gallery for the opening of the exhibition "Sinuosity of Aluminum" on Saturday, October 7th.
The 6th edition of the COMEL Vanna Migliorin Contemporary Art Prize has thus entered its final phase, attracting significant interest from artists and art enthusiasts.
The exhibition will remain open until October 28th, the day of the announcement of the jury's winners and the audience award. Until October 22nd, visitors can vote for their favorite artworks (three per ballot).
In the style of the COMEL gallery, the vernissage turned into an art celebration, with the presence of some artists from previous editions who didn't hesitate to cover long distances to be there, local artists, and an enthusiastic audience. Eleven out of the thirteen finalists were present: Emilio Alberti (Como), Daniela Bellofiore (Rome), Cosimo Figliuolo (Matera), Lorenzo Galligani (Florence), George King (London), Darko Kuzmanovich (Belgrade), Elisabetta Onorati (Cagliari), Franco Politano (Catania), Silvia Sbardella (Frosinone).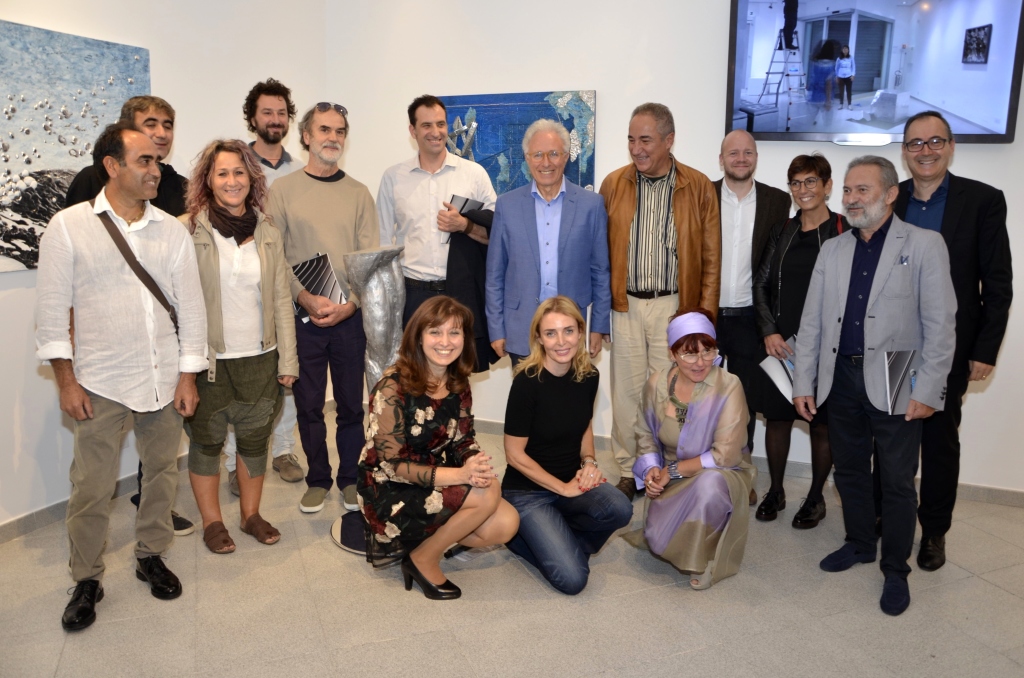 Also present were the artist winner of the first edition (2012), Master engraver Massimiliano Drisaldi, and the winner of the last edition (2016), Luce Delhove, artist and lecturer at the Brera Academy.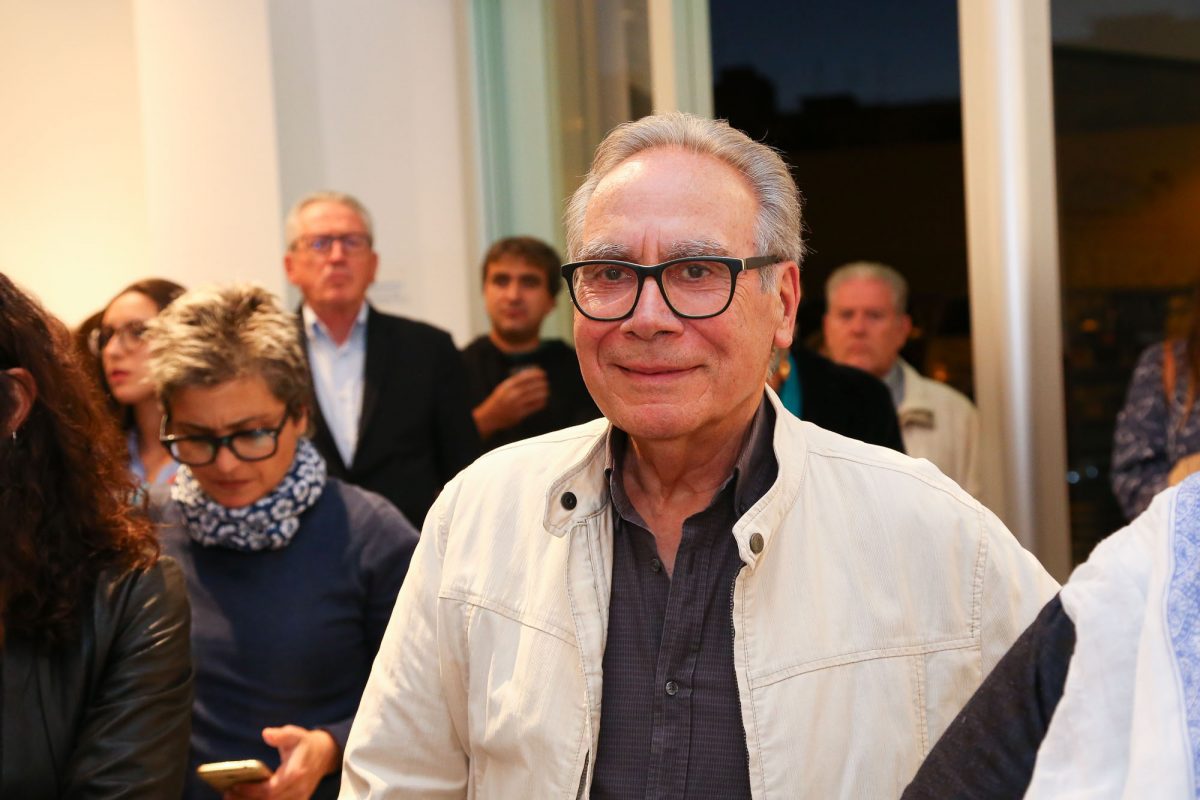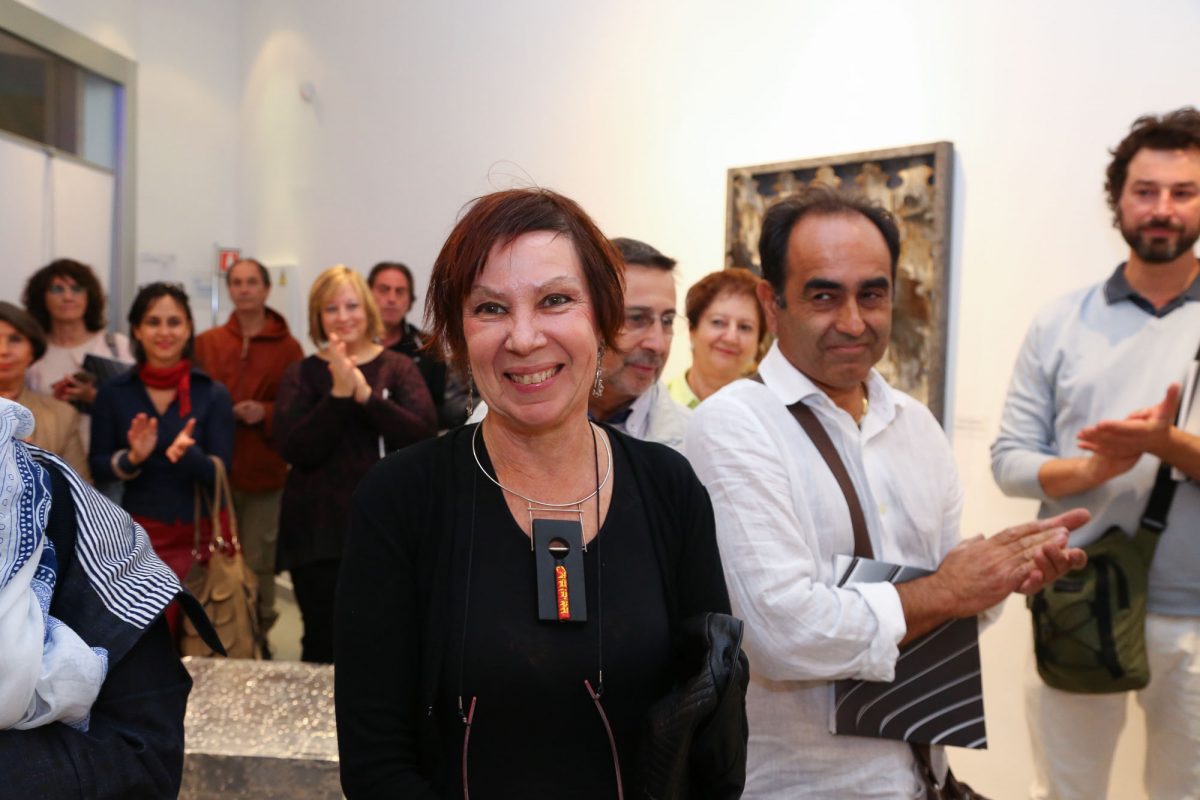 Promoter Maria Gabriella Mazzola, in addressing the attendees, emphasized the growing success of this Award editions, despite originating from a small gallery in a provincial town, thanks to a close-knit team that believed in the project from the beginning.
The international acclaim of the Prize and the interest it has garnered within the most important artistic circles, as stated by the President of the Jury, Giorgio Agnisola, is due to the strong family passion that characterizes the Prize, and the removal of territorial boundaries in favor of a united European continent in art. It's worth noting, he said, that artists from previous editions make it a point to be present at significant moments of the Prize, and the festive atmosphere helps foster long-lasting friendships and collaborations.
Juror Marco Nocca (Art historian, Professor at the Academy of Fine Arts in Rome) praised the decision to create a prize dedicated to a specific material, aluminum, allowing artists to showcase their technical mastery that the chosen material somewhat dictates. Artistic freedom, he noted, also arises from constraints.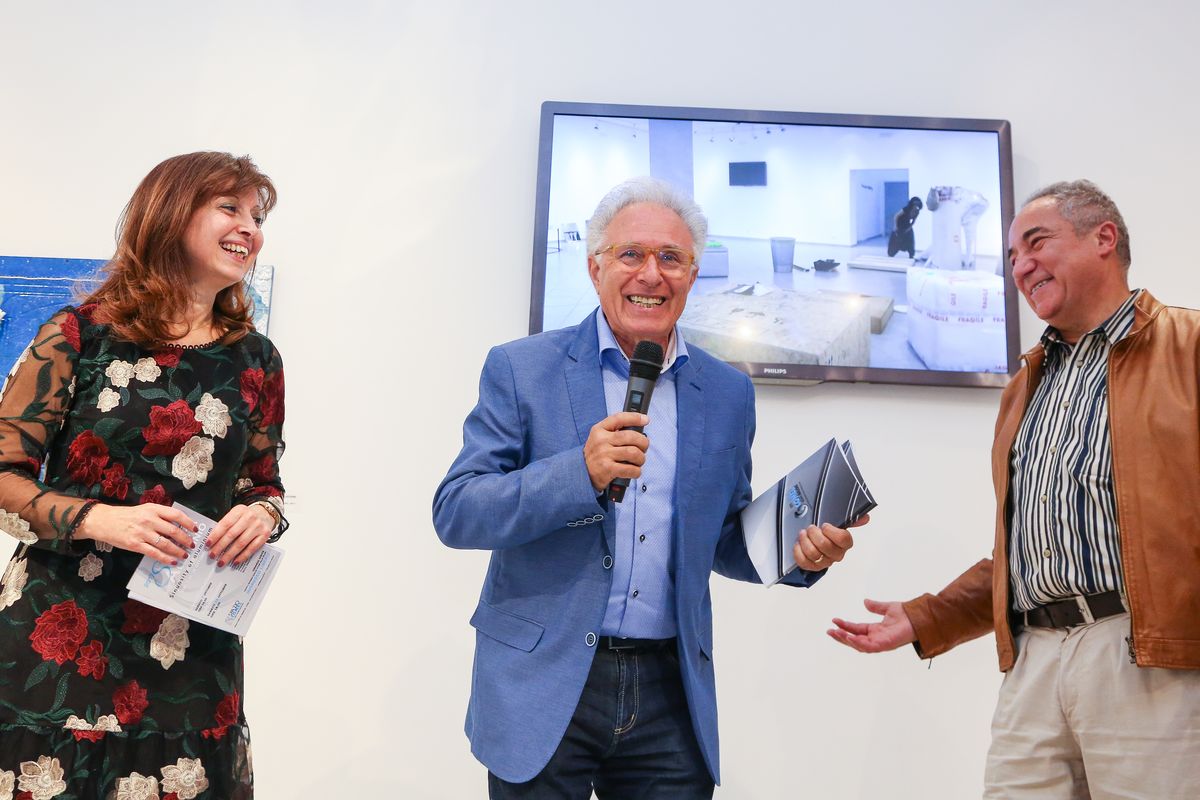 The Spazio COMEL gallery, a chosen venue for contemporary art, has always been a meeting point for different artistic languages; that's why the evening was enhanced by the musical accompaniment of Maestros Lucia Dorelli (violin) and Fabrizio Dell'Anna (cello).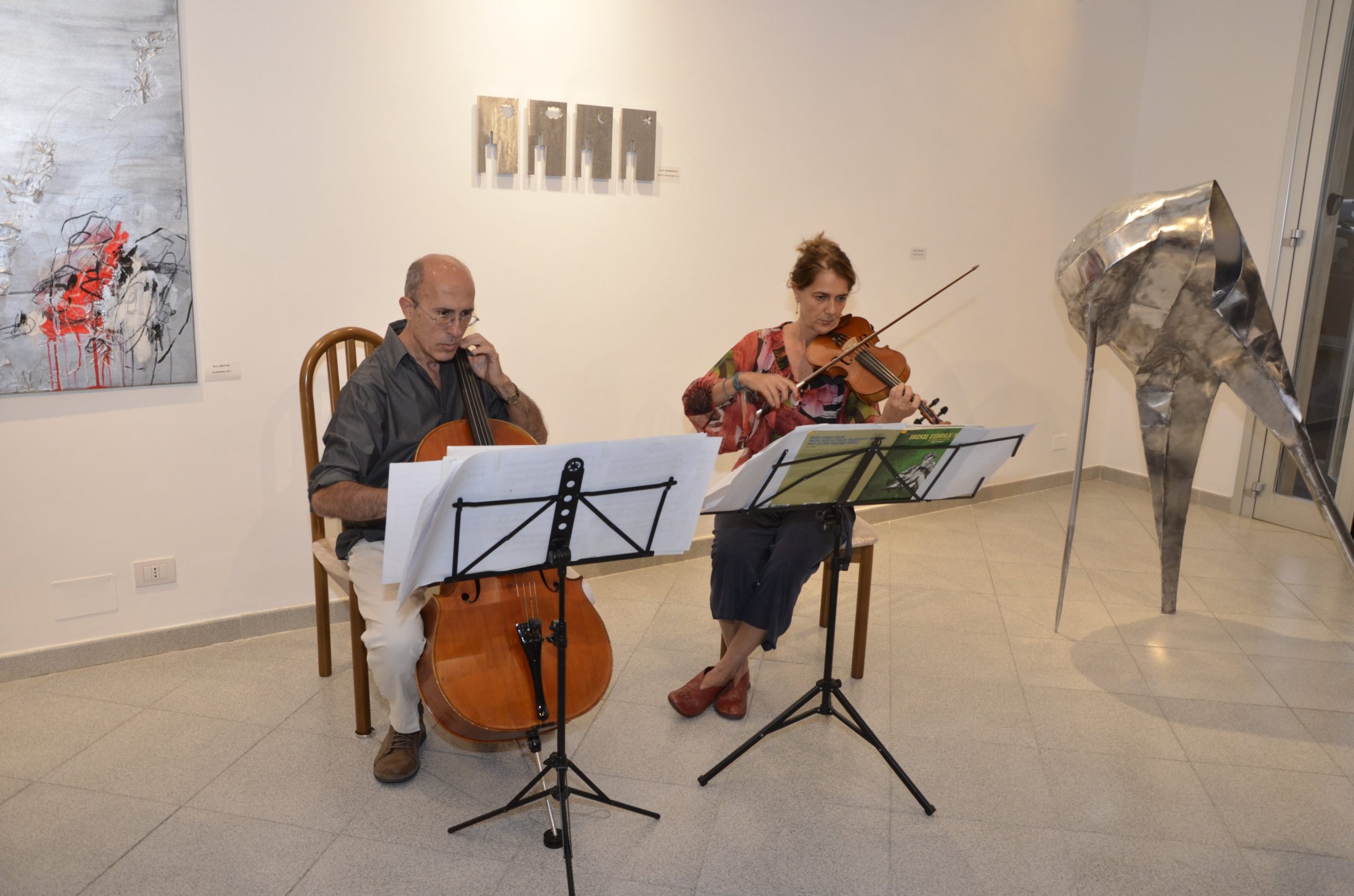 We remember the works and artists in competition: "Tempesta" by Emilio Alberti; "In to th'Europa" by Daniela Bellofiore; "Sigmund" by Lele De Bonis; "Abbraccio/Hug" by Sheila De Paoli; "Terremoto" by Cosimo Figliuolo; "Acqua" by Lorenzo Galligani; "Senza titolo" by Rosaria Iazzetta; "Holding Pattern" by George King (United Kingdom); "One Day and One Night" by Darko Kuzmanovich (Serbia); "Aluminium" by Ewa Matyja (Poland); "Se io fossi te…" by Elisabetta Onorati; "Esercito di latta" by Franco Politano; "Essere linea di luce" by Silvia Sbardella.