The jurors of the Seventh Edition
The names of the jurors of the 7th edition of the COMEL Award have just been announced. The jury will evaluate the works entered in the competition by choosing the 13 finalists and will decide the winner, at the end of the October exhibition in Latina.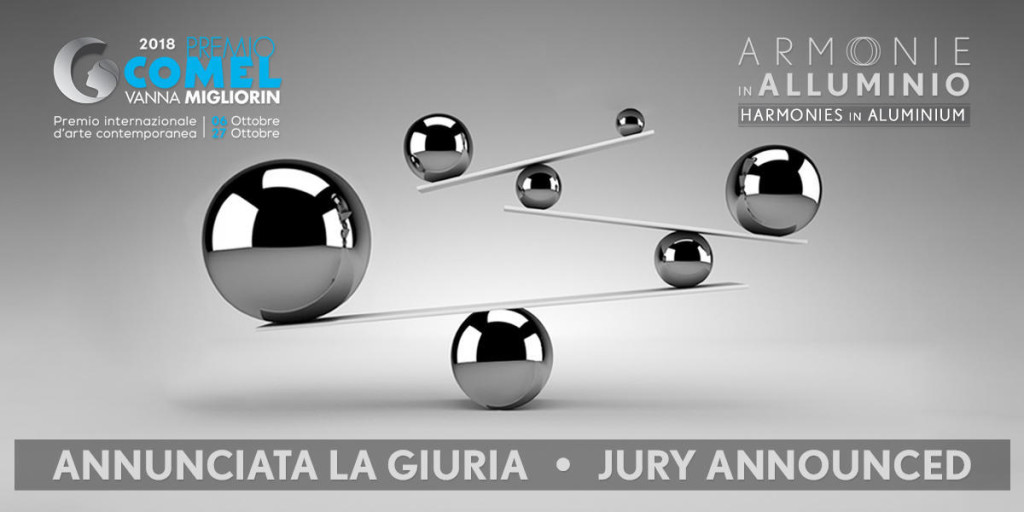 The valuable and constant presence of the President of the jury, Giorgio Agnisola, art critic and writer, Professor at the Pontifical Theological Faculty of Southern Italy, will be joined by three other relevant jurors: Andrea Baffoni, historian and art critic, curator of exhibitions in Italy and abroad, essayist and journalist; Lorenzo Canova, art historian, curator, art critic and Associate Professor of History of Contemporary Art at the Department of Humanities, Social Sciences and Education of the University of Molise; Ada Patrizia Fiorillo, historian, art critic, journalist and Associate Professor of History of Contemporary Art at the University of Ferrara. Moreover, the entrepreneur and manager Maria Gabriella Mazzola is regular member of the jury. Along with her family she runs CO.ME.L., the company that promotes and supports the COMEL Award.
This high-profile jury was chosen for the deep knowledge of contemporary art in all its forms, attested over the years by curatorship, publications and studies. The jurors will therefore evaluate the works in competition with the right attention and competence, qualities that have distinguished the COMEL Award since its first edition.
Harmony in Aluminum, the theme of the seventh edition, highlights the excellent ability of aluminum to conduct energy, sound and heat. Artists are invited to reflect on this feature in order to shape materials and styles forming a harmonious whole in the end.
Registration is free. All over age artists who live and work in any country of Europe can take part into competition, presenting a work where aluminum is the only or main element. For the winner there is a cash prize of 3500 euros and the possibility of being the protagonist of a solo exhibition at the Spazio COMEL Arte Contemporanea of Latina, in addition to a dedicated catalog.
Registration is open until June 15th 2018.