Rachele Tinkham
Venice, ITALY
www.instagram.com/lookcloserrr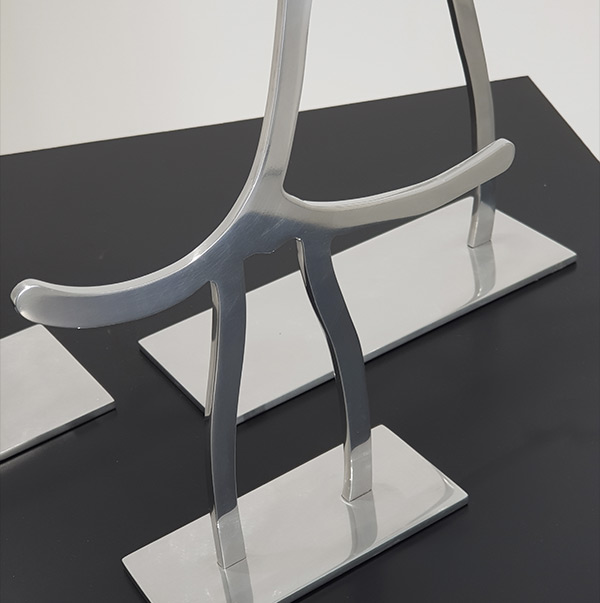 Rachele Tinkham
Venice, ITALY
www.instagram.com/lookcloserrr
BIOGRAPHICAL NOTES
Rachele Tinkham was born in Venice, Italy, where she studied art. She is currently enrolled in the two-year course of Sculpture at the Academy of Fine Arts in Bologna. Between Venice and Bologna, Rachele participates in group exhibitions and collaborations with artists, studios and experiments through performance as an artistic duo with another artist. She uses the language of her body to communicate with the public through her person and the family sphere. She likes to play with images and videos, inventing stories and anecdotes through a surreal and playful point of view.
ARTWORK IN CONTEST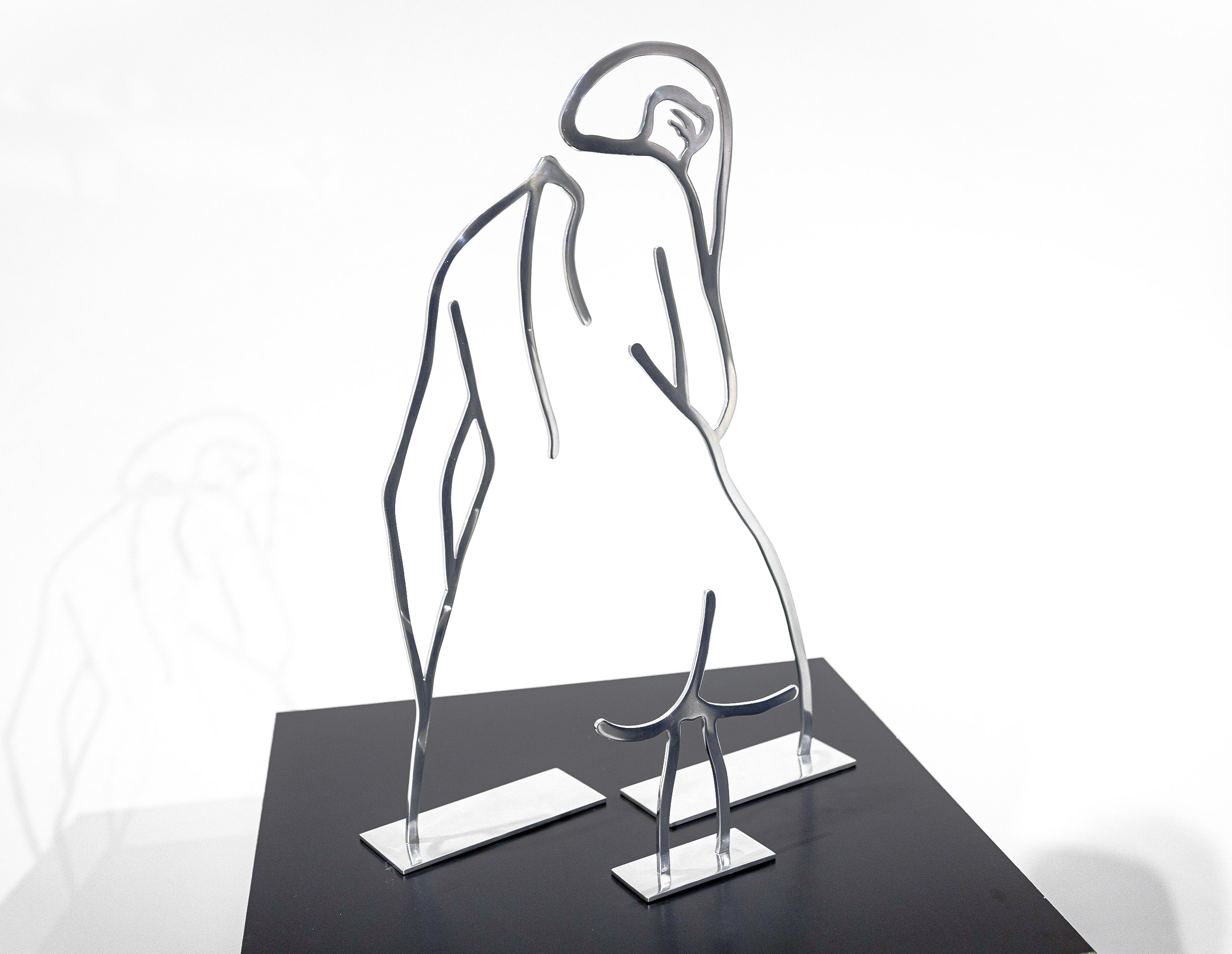 WHAT ARE YOU WATCHING?, 2020
SCULPTURE – Aluminium cut, welded and mirror polished
cm 65 x 44 x 25
With "What are you watching?" Rachele Tinkham proposes a subtle and elegant reflection on the infinite interpretative possibilities that characterize the gaze and the human feeling "What are you watching ? wants to make us reflect on how much our visual perception can vary according to our point of view. The three elements the work is composed of, if looked at separately or detached from each other, make us see forms that normally our eye would not recognize and that would combine with purely organic and abstract forms. As soon as the viewer finds himself in front of the work and finds his definitive point of view, he will be able to perceive a human figure ".
AWARDS