Vassil Tenev
Asenovgrad – BULGARIA
www.artcolle.com/tenevvassil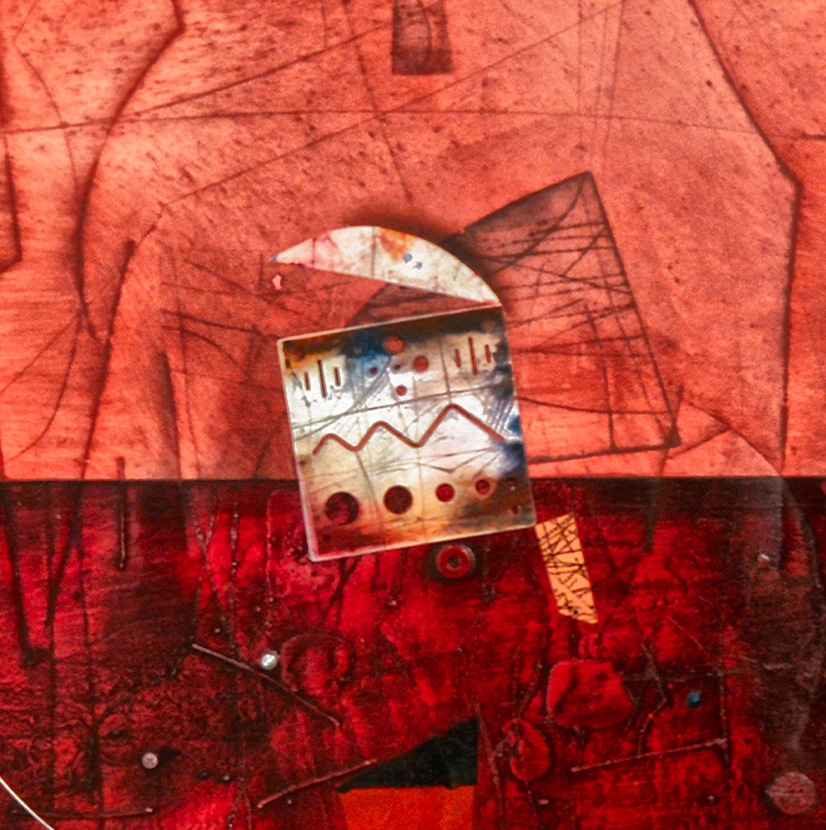 Vassil Tenev
Asenovgrad - BULGARIA
www.artcolle.com/tenevvassil
Vassil Tenev grew up in an environment rich in artistic experimentation.
In his father's studio, he watches mixing paints, building frames, preparing adhesives, immersed in the smell of oil and turpentine.
The artist studied at the Academy of Fine Arts in Sofia, where he graduated with a Master in applied graphics.
This plays an important role in the construction of his artistic aesthetics
staffing.
Prone to experimentation, in his works he inserts aluminum, which contributes to the construction of a visual language that tends to abstraction.
This minimalism gives the artist the opportunity to objectify his inner world through the use of very few materials.
His evocative work 'Mood Coffee', of 2012, is in fact a kind of theater of the soul, which, through objects and cues signs, describes an interior landscape.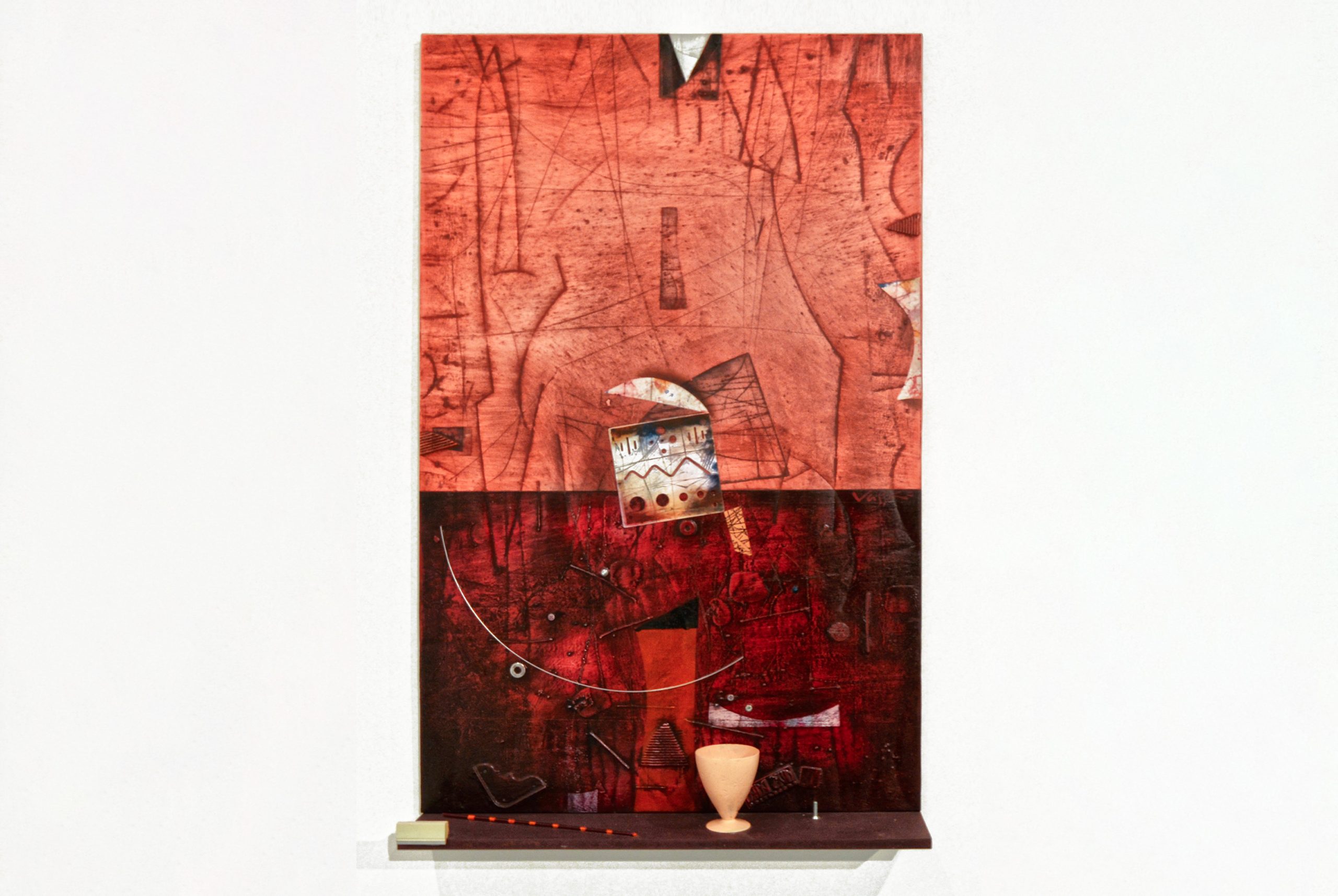 MOOD COFFEE, 2012
PAINTING - oil painting on aluminium plate, collage of various material
cm 59 x 95

A curtain of intimate objects and hints, given by signs, identifies a kind of theatre of the soul, on an inner landscape in the evocative work of Vassil Tenev.
COMEL AWARD FINALIST 2013