Sonia Scaccabarozzi
Vimercate (MB), ITALY
www.francescabruni.it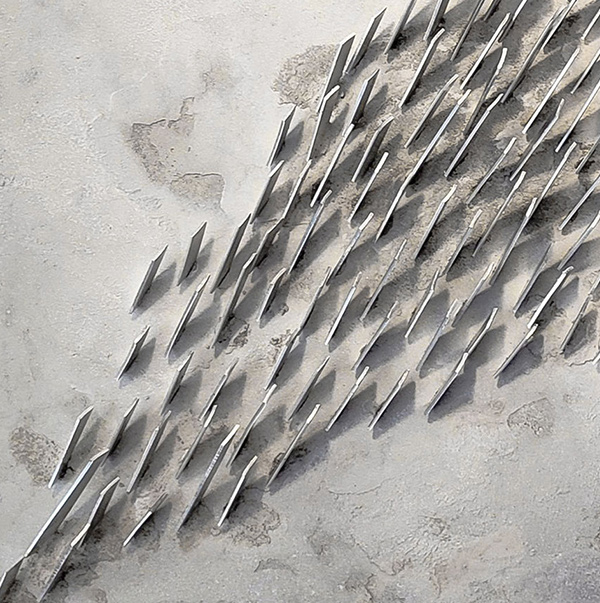 Sonia Scaccabarozzi
Vimercate (MB), ITALY
www.soniascaccabarozzi.net
She was born in Vimercate in 1969, and she currently lives and works in Merate in the province of Lecco. She attended the Monza Art Institute, where she met AG Fronzoni, a Milanese designer and teacher of life. In 1996 she approached sculpture by experimenting with different materials, ceramic was the first of these. She then moved on to wood, creating graphic-three-dimensional works with a strong chromatic impact, and then to metals. With iron, she created sculptures and installations that tell the story of everyday life, emotions, encounters, people, the sky, the moon, and the wind. Since 2019 she has also started using concrete, first experimenting its use together with paper, two opposite materials that allow her to play endlessly with different shapes, colours and thicknesses, and then with thread, in an evocative and emotional combination.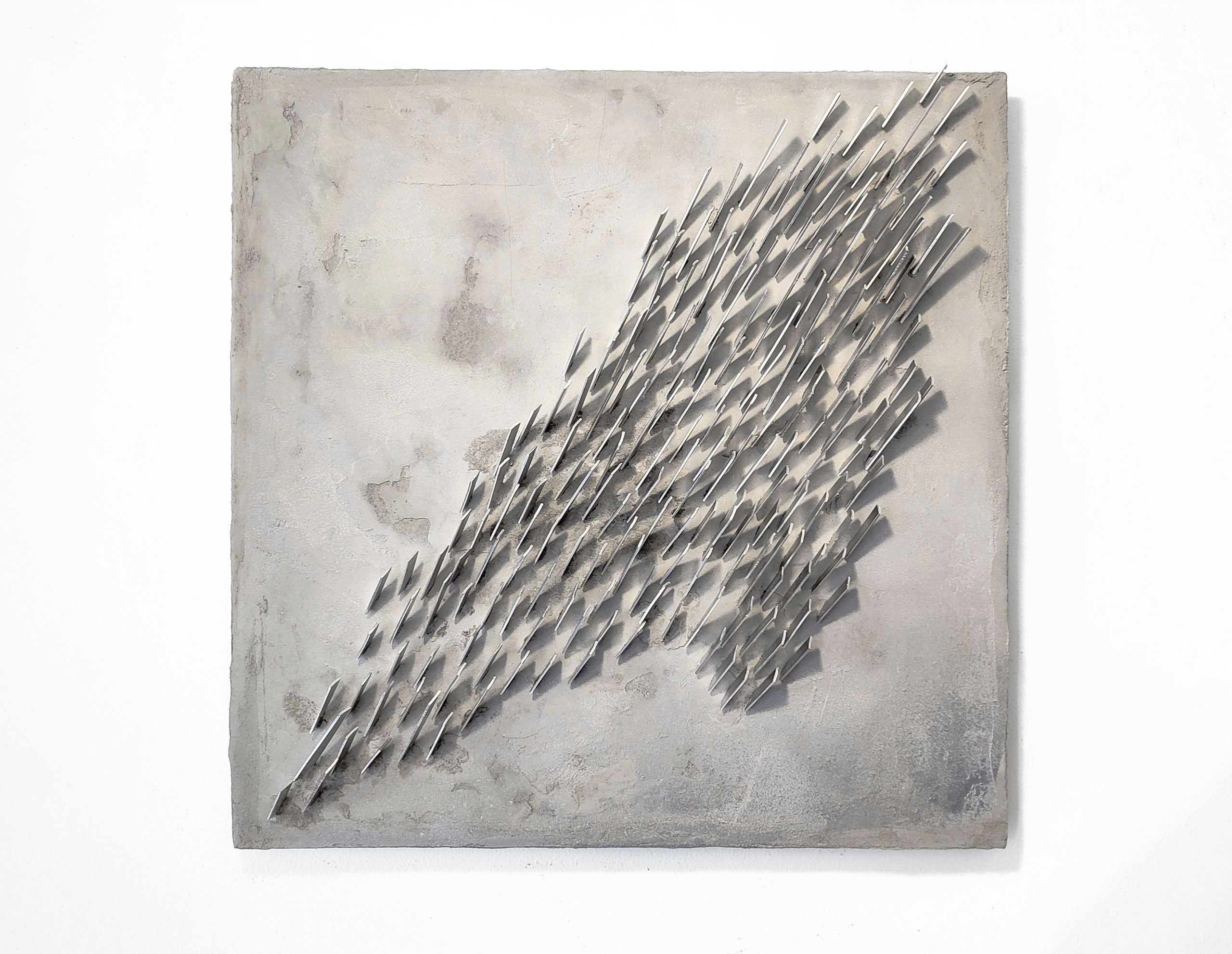 VERSO L'INFINITO E OLTRE, 2022
SCULPTURE - Mixed technique, synthetic support
cm 60 x 60
Sonia Scaccabarozzi proposes a positive meaning of infinity, that is, as a progressive increase, multiplication of possibilities, which in the work "Verso l'infinito e oltre" excellently shows the union of concrete and aluminium "Verso l'infinito tells the need for inner growth, to open up to new challenges, to look to the future with passion without being afraid of changes; changes, transformations, on the other hand, are to be considered stimuli that allow us to go forward "richer". Aluminium teaches me just this, it can be recycled, heated, fired, modeled, able to show me shapes and ways I hadn't thought of, and only by transforming and working it I do discover its and my potential ".