Irina Novarese
Berlin, GERMANY
www.irinanovarese.de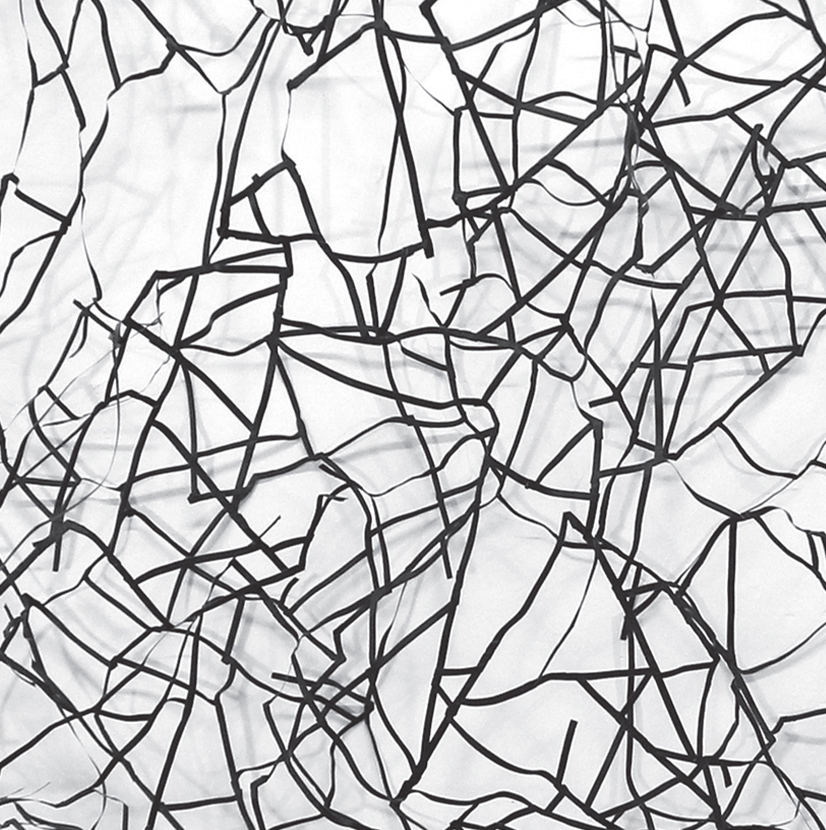 Irina Novarese
Berlin, GERMANY
www.irinanovarese.de
BIOGRAPHICAL NOTES

Irina Novarese was born in 1972 in Turin, where she lived until 2000 and then moved to Berlin. Here he obtains a Master in "Art in Context" and continues his artistic and personal investigation. He exhibits all over the world, both in group and in solo exhibitions. His works, outside of frames and standard spaces, extend in identity mappings along mental and topographical paths of urban realities all to be interpreted, with streets that are anything but agile and homogeneous, as in the end is life. Getting lost to know each other seems to be two of the main aspects of his artistic research. The multi-disciplinarity and variety of expressive and material means is the rich mode with which it is expressed, always in the phase of experimentation and evolution. The map is the charm that distinguishes it.
ARTWORK IN CONTEST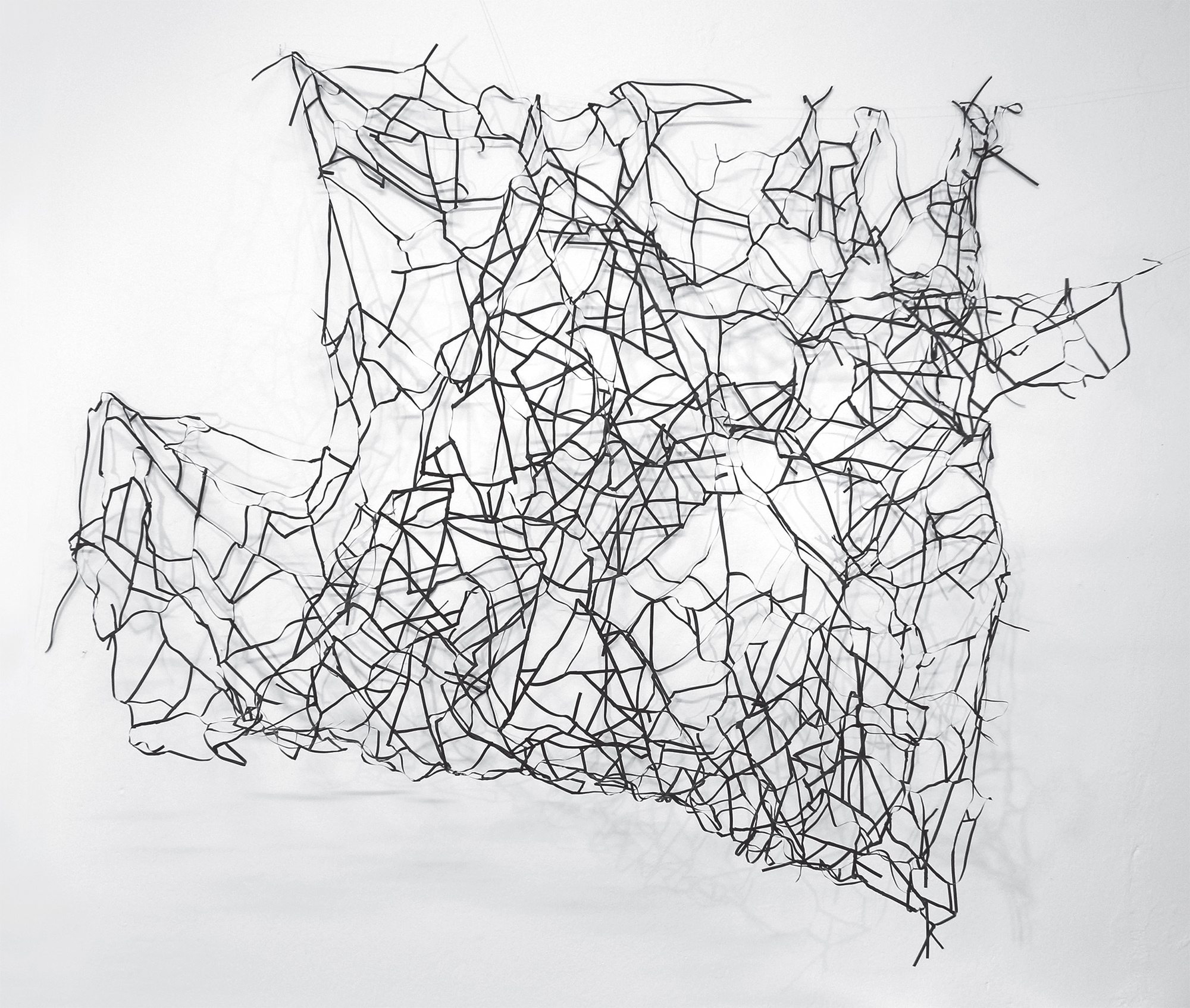 HOW TO LIE WITH MAPS#1 (AAA THE DESERT SERIES), 2013

SCULPTURE - Black aluminium foil
cm 150 x 150
The installation of Irina Novareseis a varied net of aluminum. It alludes to the natural paths of the human landscape, road routes in particular, with a conceptual tension. But it can also be a symbolic structure, which evokes interior canvas, made of intricate paths of the soul, in the psychological reflection.
RICONOSCIMENTI
SPECIAL MENTION OF THE JURY 2014
for the following reasons:
"How to lie with maps" uses aluminum in very special ways and makes it a symbol of a mobile and branched off travel, which may result tortile and linear, accurate and multiple, expanded and webbed, changing and infinite, and in which we project a sense of experience that does not stop, a search that has the profile of a maze, and also contains and represent a challenge to the labyrinth."
(from the minutes of the jury)