Normanno Soscia
Latina, ITALY
www.normannososcia.it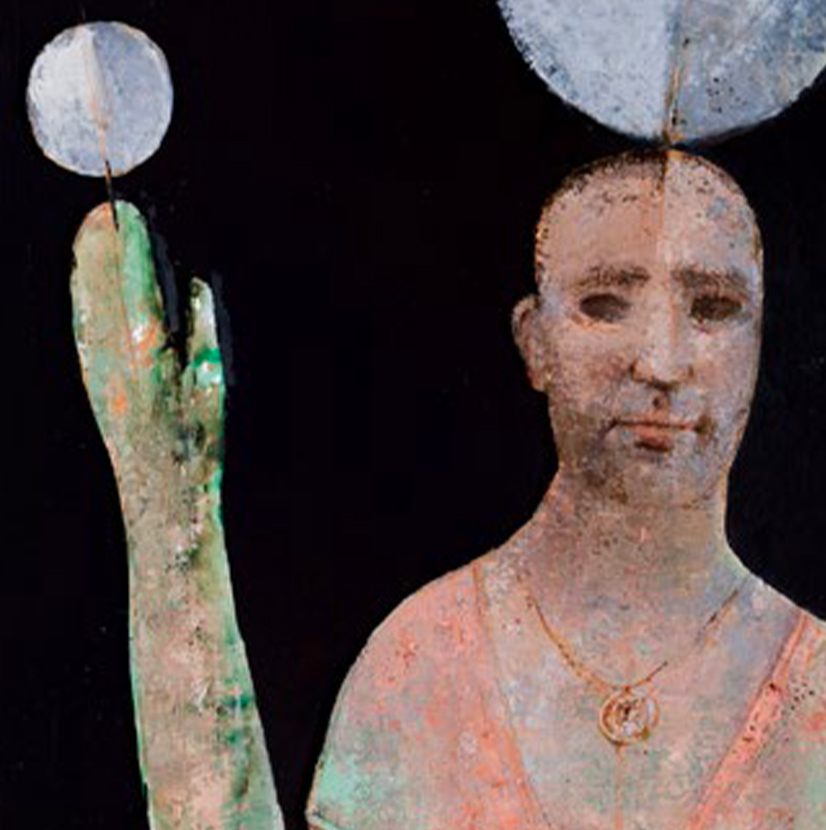 Normanno Soscia
Latina, ITALY
www.normannososcia.it
BIOGRAPHICAL NOTES

Born in 1938 in Itri (LT, Italy), where he lives and works. He studied painting at the Art Institute of Naples. From an early age he began to delineate his own style based on the development of the rich fantastic reality that surrounds him. His works are inspired by the peasant world, by its legends, its stories, fantasies and popular traditions. He has exhibited in prestigious galleries in Italy and abroad. Among the many awards received, the most recent is the prize 'Una vita per l'arte' bestowed on him by the city of Gaeta (LT, Italy) in 2014.
ARWORK IN CONTEST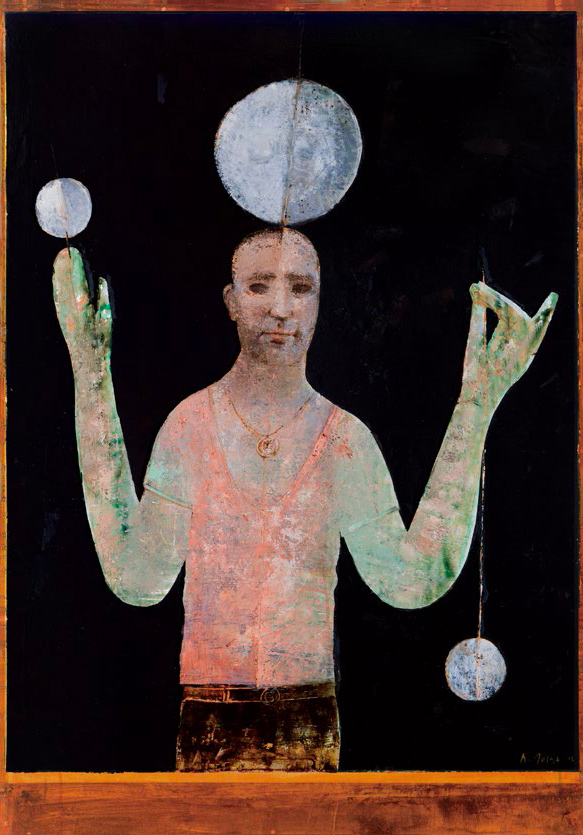 PAINTING - Acrylic paint, aluminium sheet on board
cm 104 x 73 x 5
The "Venditore di lune", 2014, by Normanno Soscia represents a magician, a poet, a shaman of dreams, a diviner. In its static structure (which nevertheless seems to announce slow and subtle mutations) it remembers certain Egyptian figures. But his old nature is totally directed to the present. In its impassive, imperturbable proclamation of an intrinsic beauty of life it announces the lunar, intimate and mysterious beauty of the metal.
AWARDS
COMEL AWARD FINALIST 2015