Clara Menerella
Mondragone (CE), ITALY
www.claramenerella.com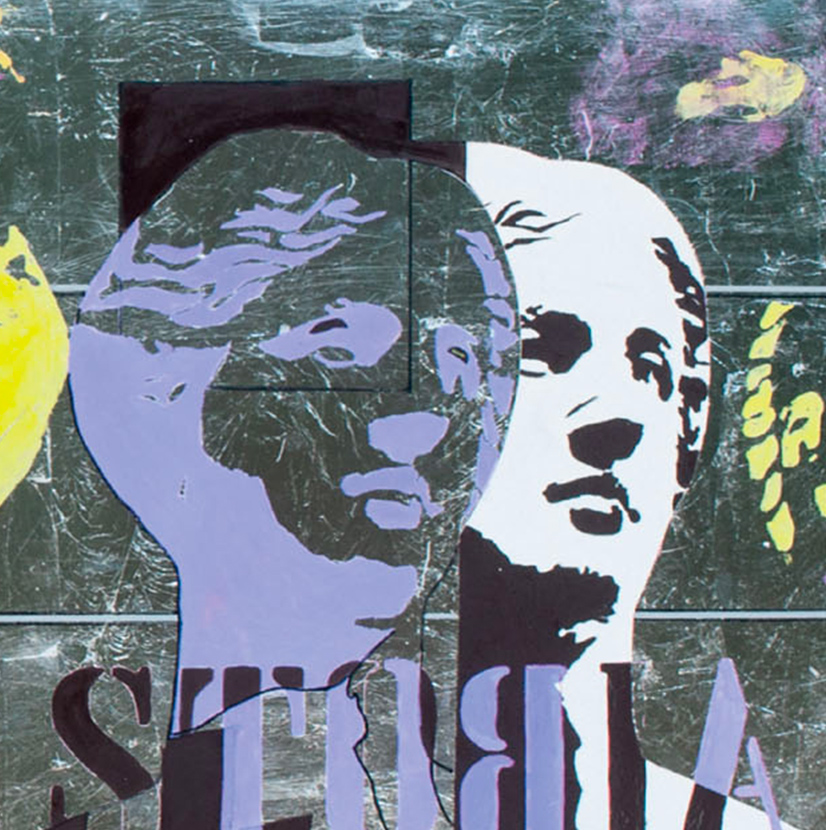 Clara Menerella
Mondragone (CE), ITALY
www.claramenerella.com
She was born in Mondragone (CE). After attending the Art high school of Aversa, she graduated in Sculpture at the Academy Foe Arts in Naples, under the guidance of Augusto Perez, and got a degree at the Academy of Fine Arts in Frosinone. She partecipated in international meetings of contemporary art with Arnaldo Pomodoro and Andrea Cascella. Other Important artists, such as G. Pisano, M. lodice, G. Di Fiore were fundamental to her art education. She is included in the catalog The Academy of Fine Arts in Naples. She painted the triptych "The myth and beyond', placed permanently in the Council Chamber of Mondragone, and for the city she realized the bronze sculpture 'Mediterranean Venus', public monument in Viale Margherita. Since 2007 she is the organizer and curator of OnArt Gallery of Mondragone. She has participated in important exhibitions in several Italian cities and in the USA.

CONFRONTI FUORI DALLA STORIA, 2016
PAINTING - aluminium foil, lealher, newspaper, color, aluminum support
cm 150 x 40
In the work of Ciara Menerella (Confronti fuori dalla storia), an articulated counterpoint of shapes and writing becomes a mysterious play of light and shadows of the past on the painted metal surface, it looks like a film sequence, a continuous flow of a film, without a beginning and without an end.
COMEL AWARD FINALISTS 2016