Matteo Tampone
Turin, ITALY
www.mat-studio.it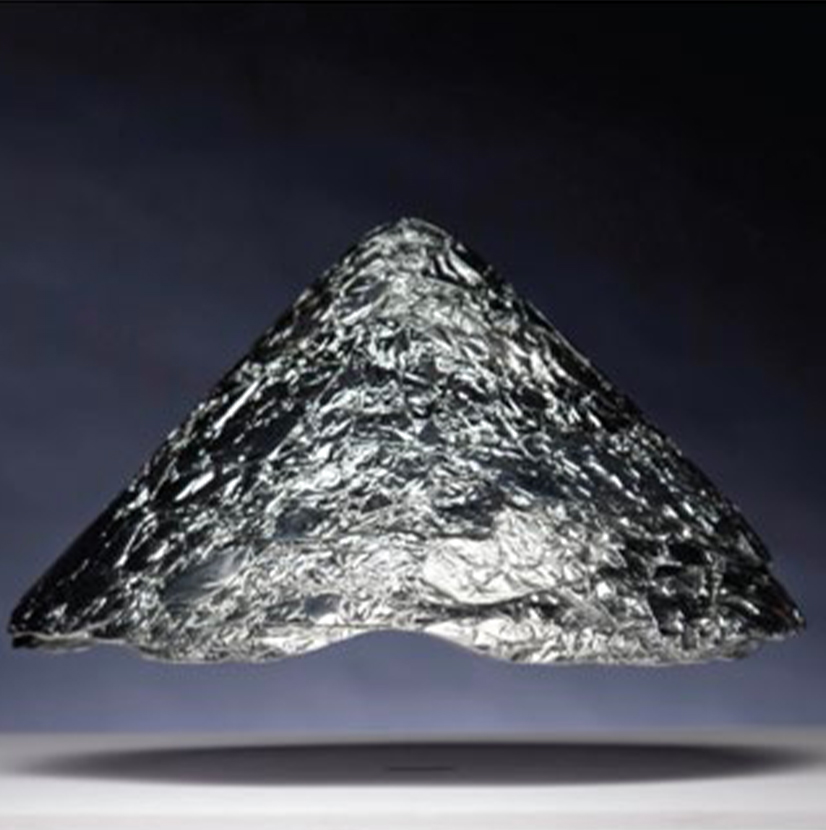 Matteo Tampone
Turin, ITALY
www.mat-studio.it
BIOGRAPHICAL NOTES

He was born in Turin in 1966. His early professional career has placed him straight away in the field of Design, especially 'industrial and product'. In 1999, after years of intensive study he decided to co-found the 'Profile Design Studio', following the most known international companies on product and communication. In 2013, he felt the need for more freedom of expression; hence the creation of 'MATstudio', congenial to the development of the artistic-industrial skills associated to the design and the project area.
ARTWORK IN CONTEST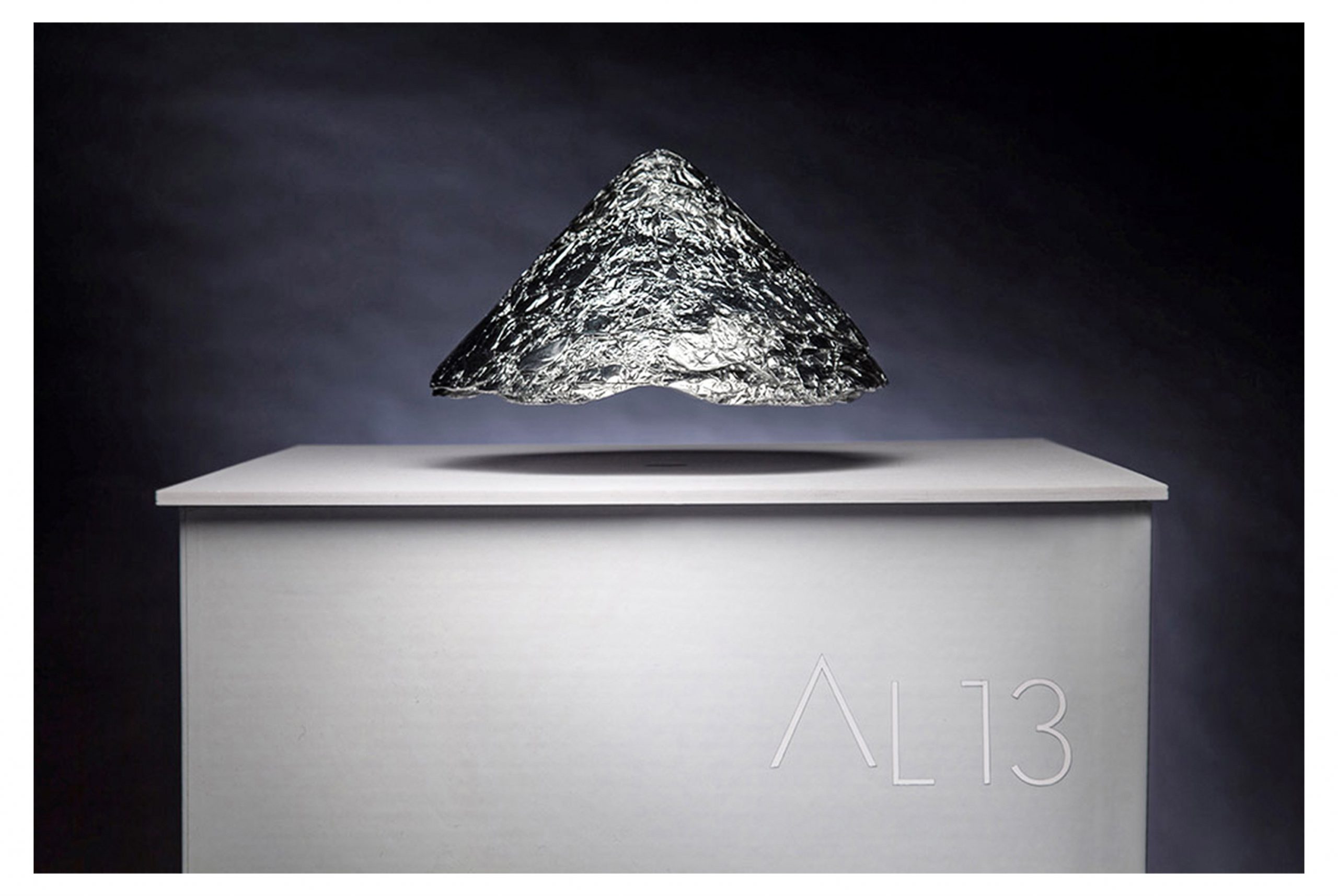 AL 13 (LEGGERO COME L'ALLUMINIO), 2014

SCULPTURE - Single impressed (cavity) mold of alluminium foil, magnetic levitation
cm 33 x 22 x 33
The AL 13 (Leggero come Alluminio), 2014 by Matteo Tampone is a spaceship, a cone of luminous metal that endlessly turns on its axis. An invisible mechanism ensures its suspension. Here lightness is physical and metaphysical, the result of a technological trick, to which the metal lends itself, but it is also an allusion, beyond the spatial imaginary, to another lightness, that of the soul that rises towards a pyramid of blue.
AWARDS
COMEL AWARD FINALISTS 2015