Mark Aspinall
Newcastle-Upon-Tyne, UK
www.markaspinallsculptor.com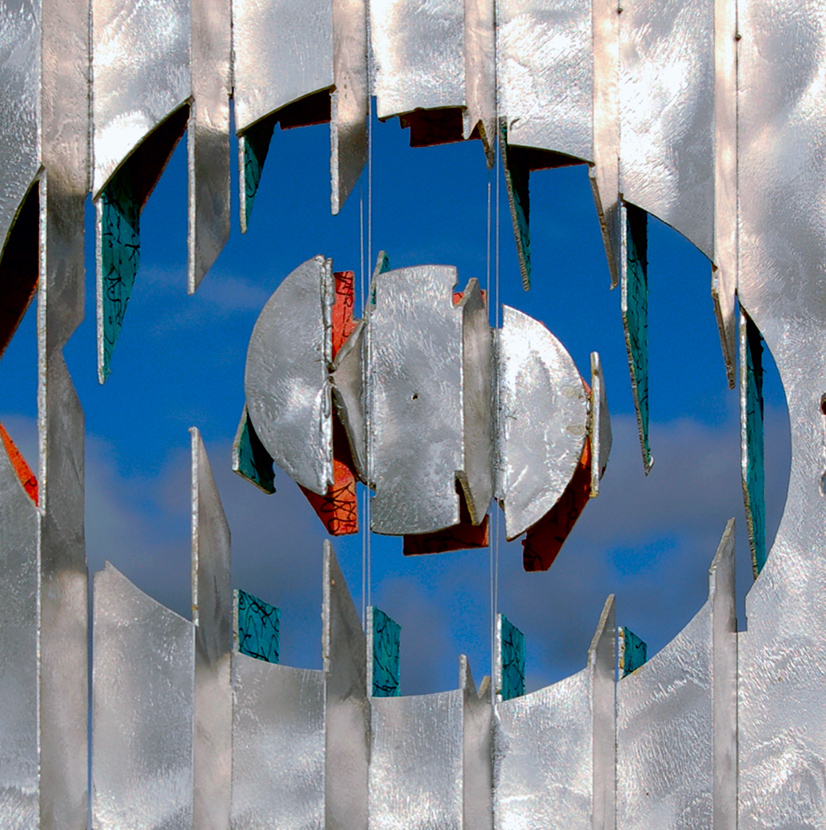 Mark Aspinall
Newcastle-Upon-Tyne, UK
www.markaspinallsculptor.com
BIOGRAPHICAL NOTES

He was born in England, son of artists. He studied Art at Manchester Polytechnic, at the London College of Printing and at the Royal College of Art. He has worked in ateliers between Italy and Norway going back to England for exhibitions and teaching. In 1991 he won a place in the academic staff of the dept. 3D Design at Manchester Metropolitan University. In 1993 joined his partner in Italy. He has been awarded in several international competitions. His works are in contemporary art museums and public collections.
ARTWORK IN CONTEST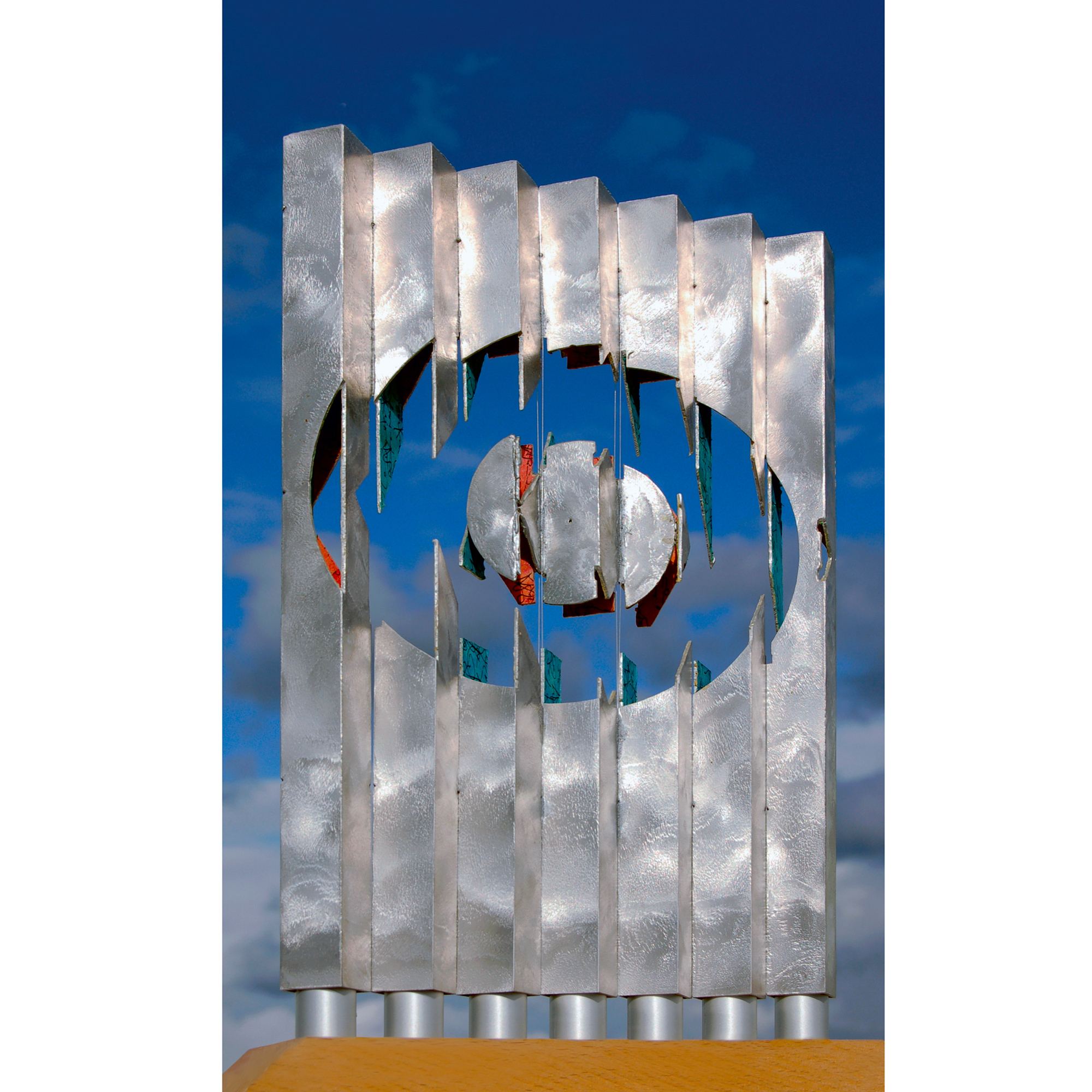 SCULPTURE - Aluminium square tubes, wood, marble
cm 30 x 30 x 6
For Mark Aspinall (whose work is entitled 'La vera entità', 2009) lightness comes from a concentrated look on two visual fronts. The first is linked to the context (a squared section of bulkhead of organ pipes, raised on a pedestal and perforated at the top); the second is experienced in relation to four shapes (a circle, a rhombus, a triangle, a hexagon), all made of aluminum, which can freely float in the practiced fretwork. The opening also allows you to explore the inside of the structure, where it is possible to read different signs, as an unknown script. The wind moves the light and voiced silhouettes, that can swing and come close to each other.
AWARDS
COMEL AWARD FINALISTS 2015