Claudio Marinone
Roma, ITALIA
www.cmarinone360.it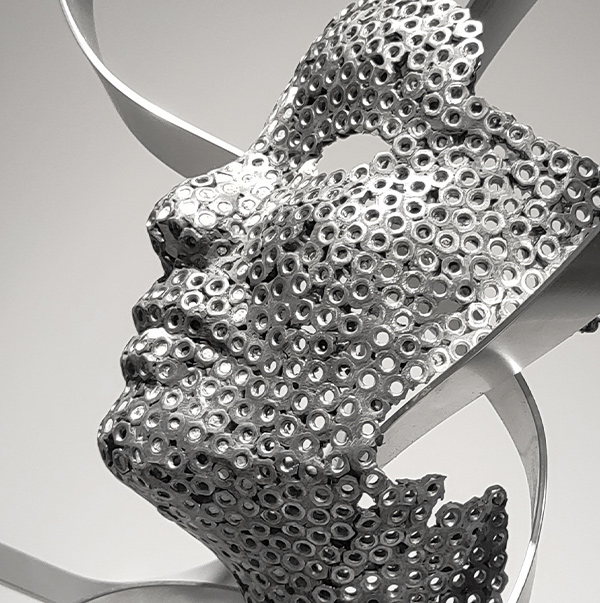 Claudio Marinone
Roma, ITALIA
www.cmarinone360.it
She was born in Erba (CO) in 1970, she lives and works in Milan. She graduated in painting at the Brera Academy of Fine Arts in Milan in 1993 with 110 cum laude, she is a pupil of Pietro Plescan, and Luigi Fersini. she attended the Luigi Lomanto studio from 1989 to 97 and studied fresco techniques at the studio of the painter Fosco Bertani.
In 1994 she started a mural painting business for individuals, companies, and public places.
In 1997 she joined the Artemisia group (www.artemisia5.it) with which she regularly exhibits in municipalities, castles, and art galleries. Together with Artemisia, she is the cultural partner of the Centro Studi Grande Milano. In 2012-13 she wrote a monthly column in a DE-AR furniture magazine on various painting techniques and decorative murals. Since 1999 she has been teaching oil painting and drawing in private associations in Milan.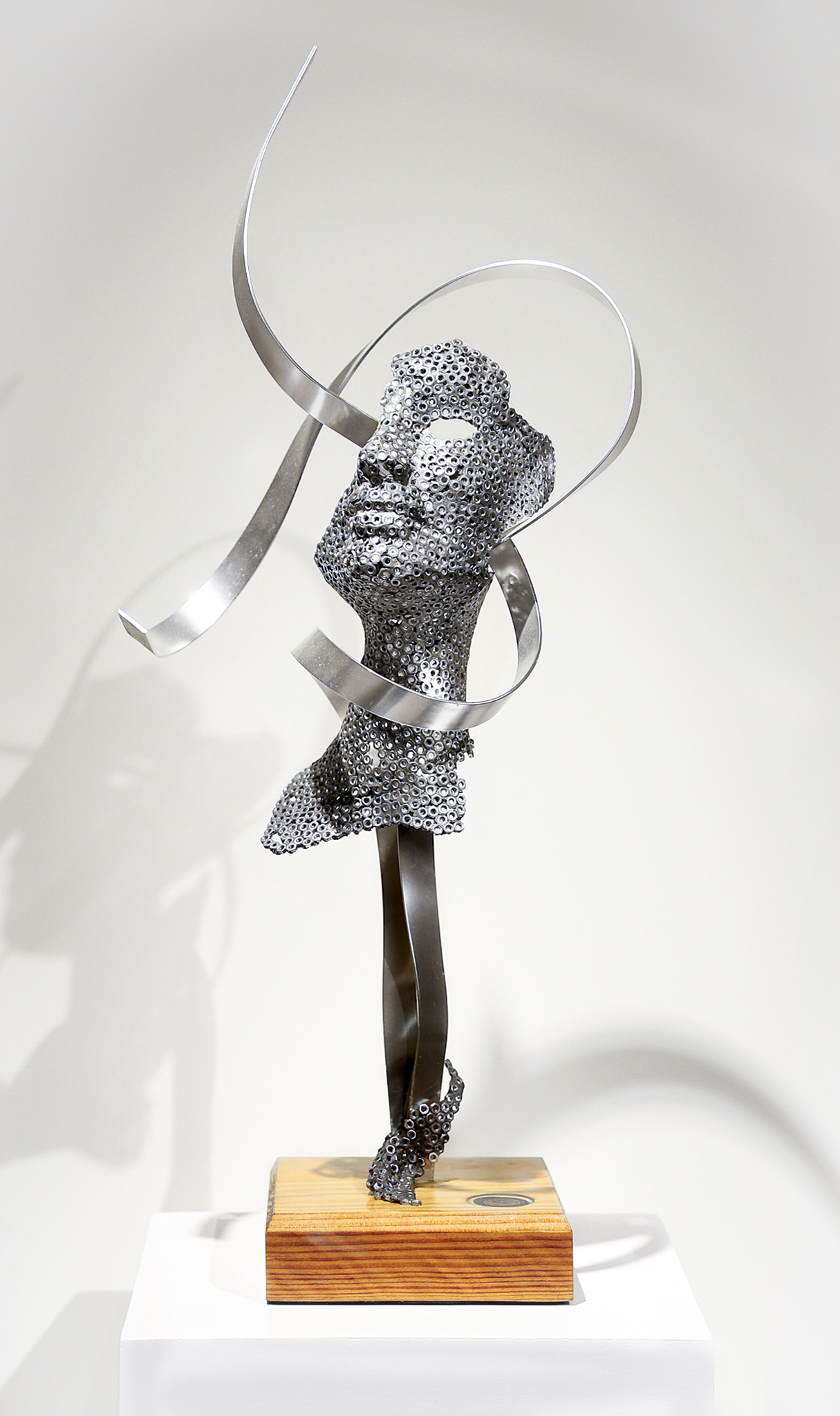 SCULPTURE - Steel and aluminium. Wooden base
cm 30 x 60 x 25
In Nasce una musa, Claudio Marinone combines his path of calligraphy with new experiments to pay homage to a feeling that in its highest sense can be placed side by side endlessly "The effect of softness obtained ... is characterized by a volume, rather than an ethereal form, transports the viewer towards an atmosphere of sinuous and unusual harmony. The subtraction of parts rather than the addition of details, leads to imagine the feminine beauty in its most ancestral formation, which through the defragmentation of its parts, is then regenerated in an act of love towards the inspiring image, The muse, or my wife".