Monika Kosior
Białystok, POLAND
www.facebook.com/kosiormonika/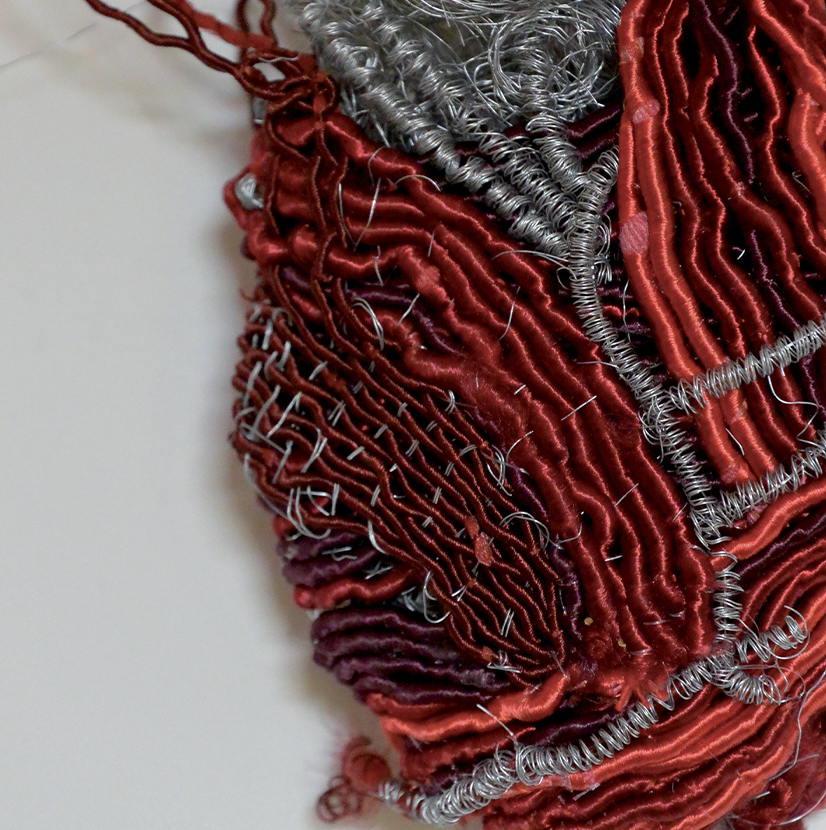 Monika Kosior
Białystok, POLAND
www.facebook.com/kosiormonika/
BIOGRAPHICAL NOTES

She is a Graphic Designer, born in Poland. She lives and works in Rome. She trained at the Academy of Fine Arts in Gdańsk, where she deepened her studies on webs and weaving work and on engraving. Today her creative research path shows the continuous interweaving of different ingredients: the passion for drawing and photography, the love for Fiber Art and weaving, the pleasure for the softness of nature and the shine of metals, the alternation of white and black, the constant search for harmony and simplicity.
ARTWORK IN CONTEST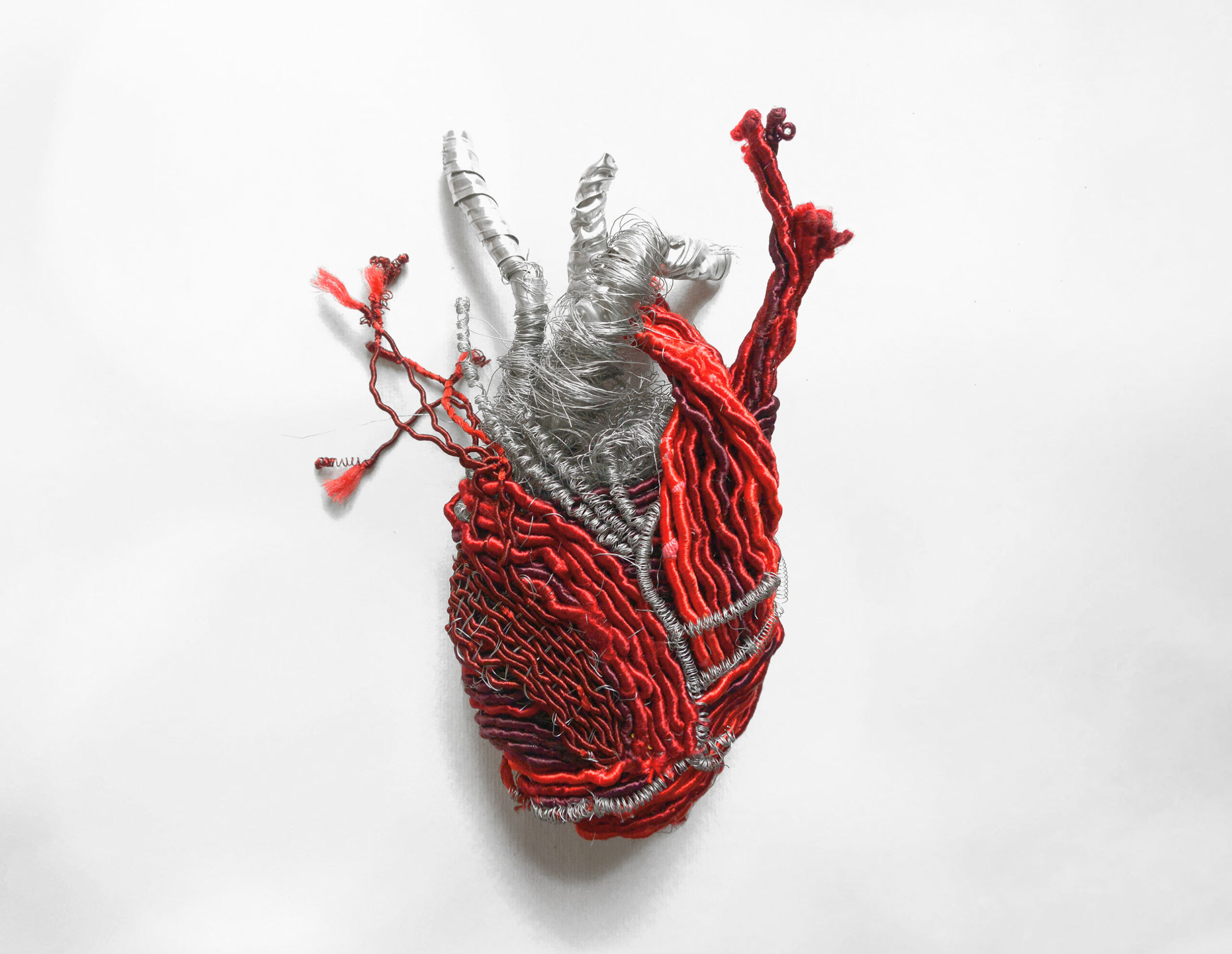 SCULTURA - Mixed technique, aluminum wires and textile elements
cm 13 x 10 x 7
Monika Kosior combines and blends manual skill and artificiality, the warmth of the fabric and the coldness of the metal into a work that is a life-size human heart, inserted into the treasure chest of a gold frame that protects and enhances its presence in the space. The title of the work, My Open Heart, plays with finesse between the 'open heart' of the artist's psychological and spiritual intimacy and the almost surgical unveiling of the anatomy of an organ that has always been poised between its physical functions and its millennial metaphorical and symbolic connotation. The open heart of Monika Kosior, almost a lyrical relic, remains suspended between the fragility and lightness of the thread and the strength and flexibility of aluminum, in a tactile and chromatic pulsation that seems heated by emotions, suffering and mystic reverberations, poetic memories of a sacred heart renewed by the artist's hand.
Lorenzo Canova
AWARDS
SPECIAL MENTION OF THE JURY 2018

with the following motivation:
"In My Open heart, l'artista polacca Monika Kosior gioca con raffinatezza tra il "cuore aperto" dell'intimità psicologica e spirituale dell'artista e il disvelamento quasi chirurgico dell'anatomia di un organo da sempre in bilico tra le sue funzioni fisiche e la sua millenaria connotazione metaforica e simbolica."
(dal verbale della giuria)