Giampietro Degli Innocenti
Florence, ITALY
www.artedellaceramica.net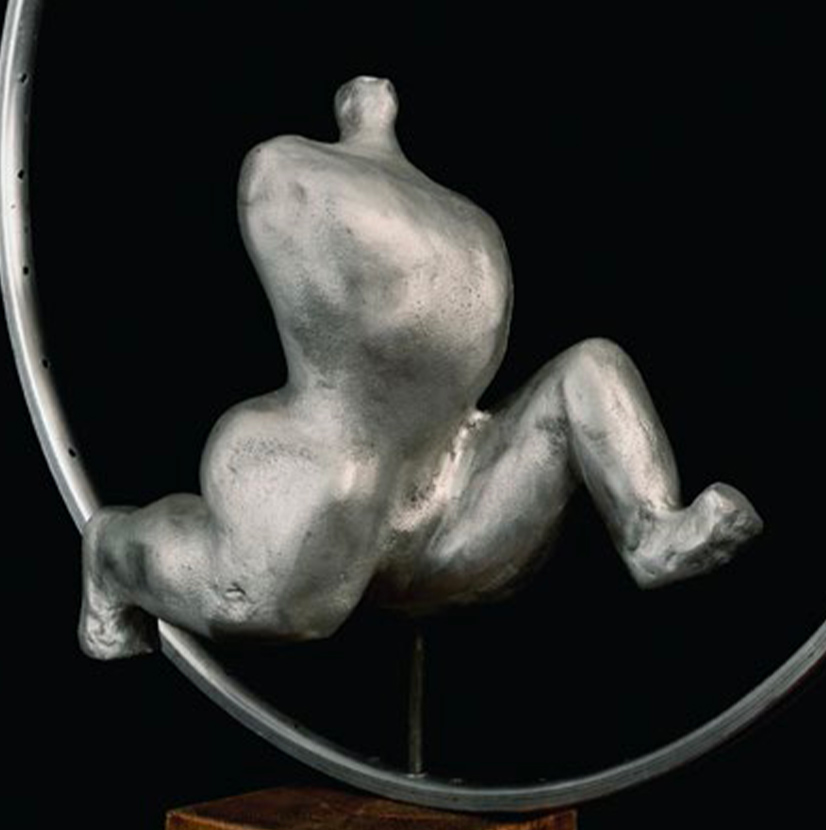 Giampietro Degli Innocenti
Florence, ITALY
www.artedellaceramica.net
BIOGRAPHICAL NOTES

He was born in Florence in 1958. He received a school classical education and he got a degree in Law. He lives and works in the countryside of Fiesole (Florence). He is very fond of Romanesque Art. His artistic education is basically self-taught. As a sculptor he works primarily with refractory clays creating works of figurative kind. In the last ten years, however, sculptures-installations in wood and metal have been prevalent, also realizing educational courses. He is founding member of the Arte della Ceramica' Association .
OPERA IN CONCORSO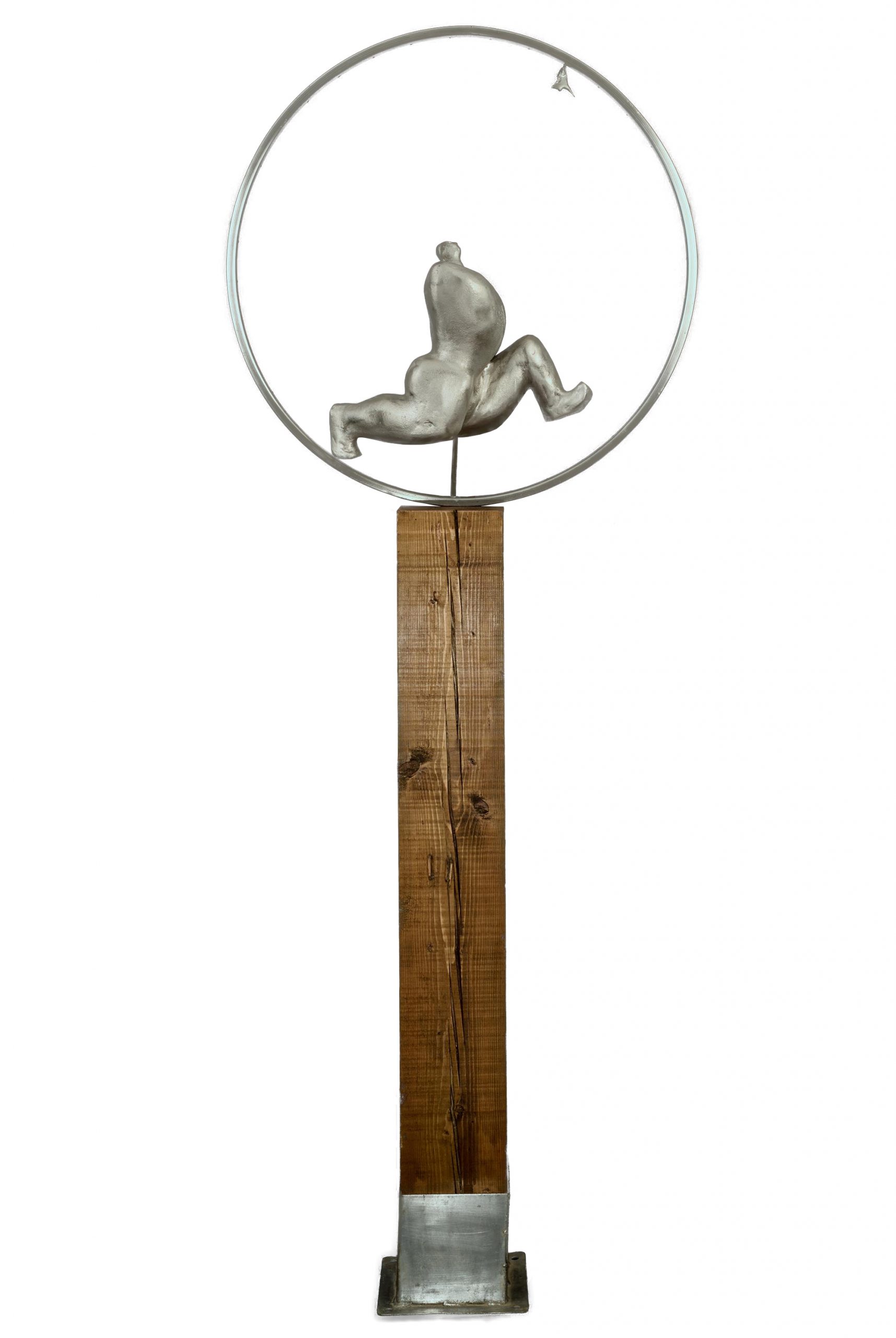 L'ATLETA E L'UCCELLINO, 2014

SCULPTURE - Aluminium casting, wood
cm 63 x 150 x 20
The little metal man by Giampietro Degli Innocenti (L'atleta e l'uccellino, 2014) has broad shoulders, athletic body, a small head. He proceeds in a gallop along the track of the circle of infinity. It seems to allude, poetically, to the athletic fight of man in his ordinary adventure. In the daily routine pain and happiness of existence become often eternal repetition of the same gestures and the same labors, chasing the Pascolian little boy of the soul, here symbolized by a tender little bird.
AWARDS
MENZIONE SPECIALE DELLA GIURIA 2015

for the following reasons:
"There is the presence of a little man, all mass and volume, in a heavy and shapeless aggregate which is inscribed in a circle and, unlike Leonardo's famous figures, rests crushed on its base. Despite the fact that it is such to suggest a circular motion, even a circus performance. It seems it can begin a process of dematerialization. And the flight might be generated as a result, a flight that mimics the flight of the birds, inhabitants of air, pursuing freedom. The game, serious and ironic at the same time, is between weight and lightness, between the reality that oppresses and its overcoming, its sublimation: an Italo Calvino style game that avails itself of the impulses and suggestions of aluminum."