Lorenzo Galligani
Florence, ITALY
www.lorenzogalligani.com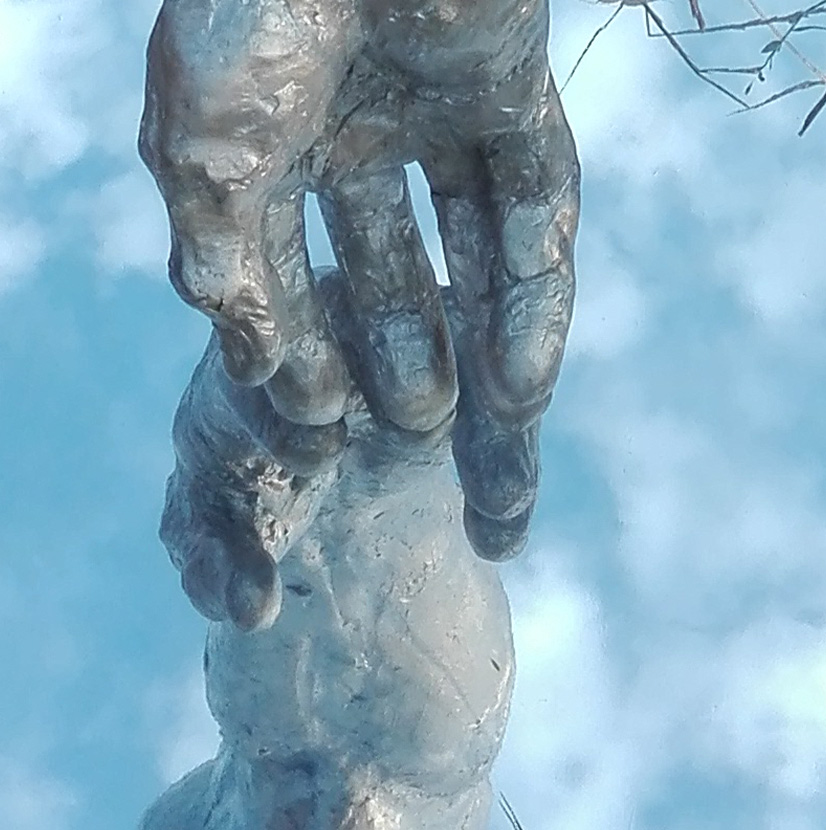 Lorenzo Galligani
Florence, ITALY
www.lorenzogalligani.com
BIOGRAPHICAL NOTES

He is a sculptor born in Florence in 1975, trained in Italy and Japan. He improved his technique working as a sculptor of stone and wood, with a preference for marble. He is an expert restorer. He has been involved in the restoration of prestigious works and has contributed as an artist and scholar to several university workshops as Visiting Professor (in Italy, Mexico and Japan). He is director of the Accademia Galligani in Florence. He models sculptures through traditional and handmade methods; a choice that he teaches his students, enabling them to develop a better knowledge and understanding of the necessary control of techniques to grow in their design.
ARTWORK IN CONTEST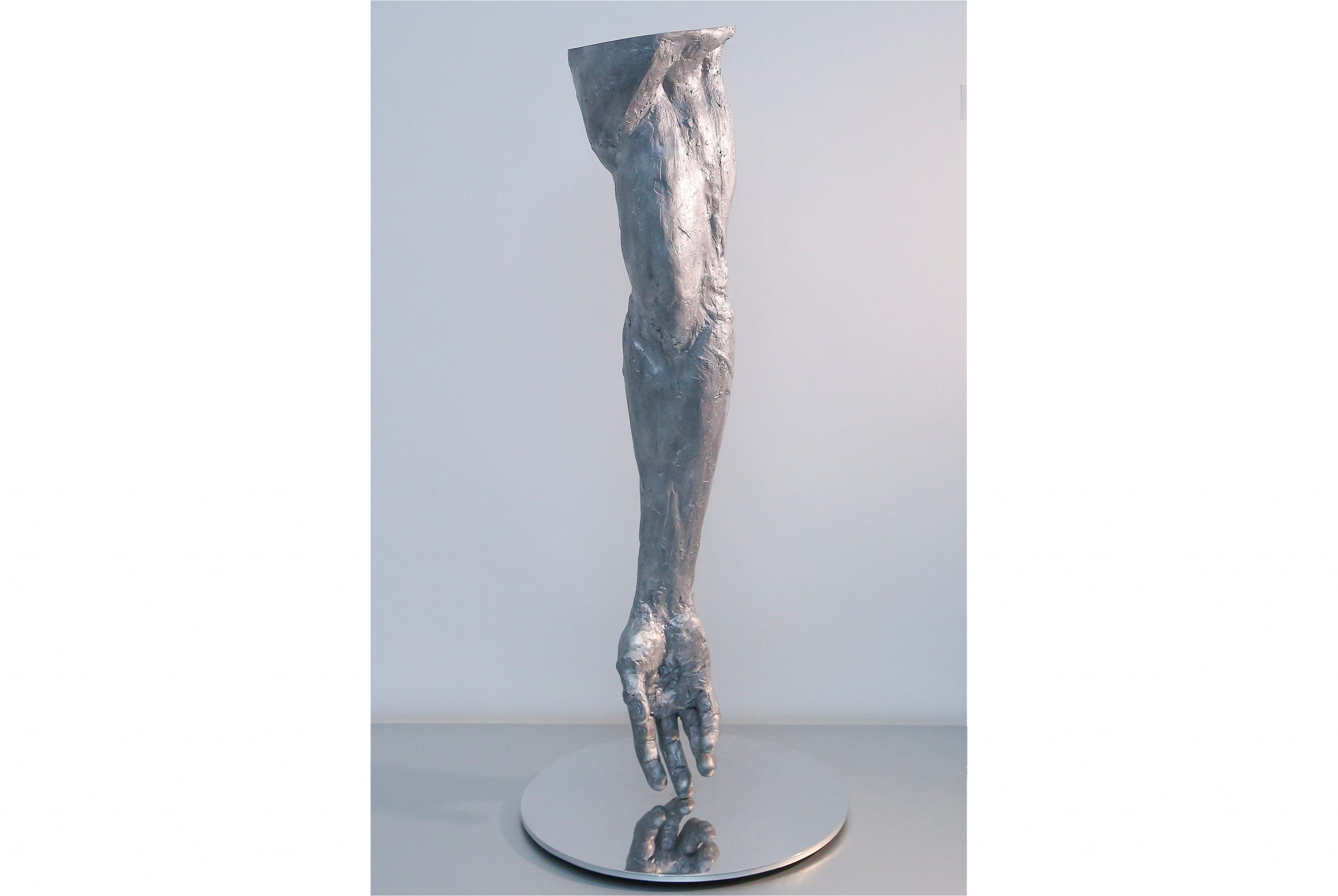 SCULPTURE - Aluminum and lost wax casting
cm 50 x 120 x 50
In the work of Lorenzo Galligani (Acqua, 2017), the emblematic form of a tense arm pointed to the ground, in the circle where the sky is reflected in a lapped surface, refers to a symbolic and mysterious motif, beyond the indications of the artist himself when explaining his work. The pointed index of the hand evokes Adam's primitive contact with the divine spark of creation. In this ambiguous allusion, it seems possible to read the recall, in conjunction with the luster of metal, the generating and natural principle of life.
AWARDS
SPECIAL MENTION OF THE JURY 2017

with the following motivation:

"Thanks to a remarkable use of molten metal, Lorenzo Galligani recovers, the suggestion of classical sculpture within a strongly allusive context in a conceptual key. In fact, the work presents a peculiar signaling tension, perhaps referring to a psychological reflection, symbolically expressed in a naturalistic space."