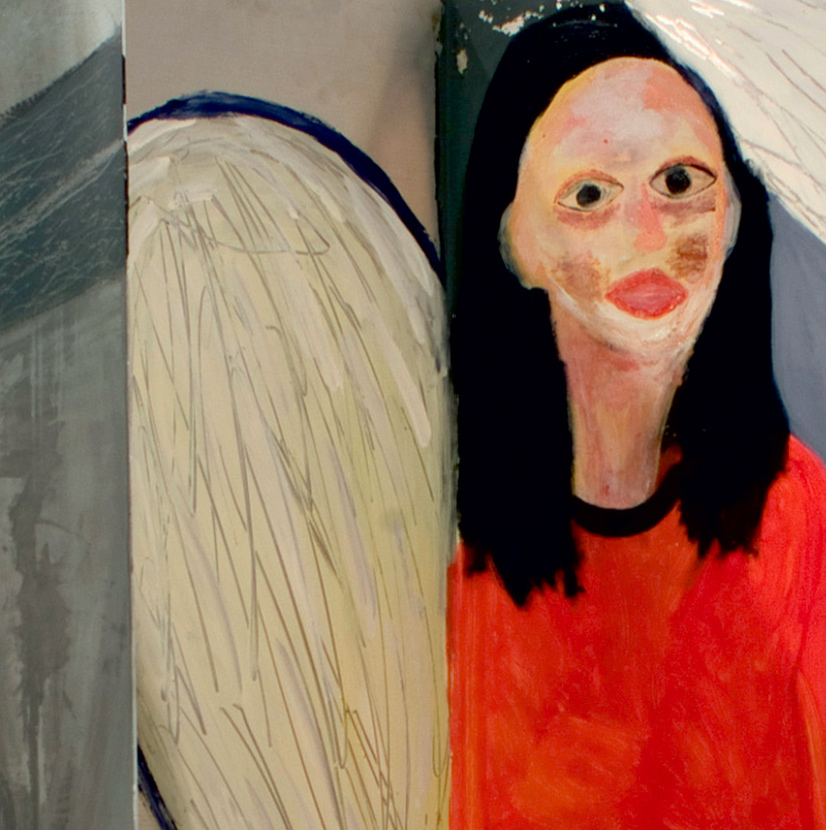 BIOGRAPHICAL NOTES
Massimiliano Frumenti, born on December 12, 1966, lives and works between Rome and Latina. His first solo exhibition took place in 1987 at the Primo Piano gallery in Rome, with critical text curated by the writer Dario Bellezza. He has several solo exhibitions to his credit, and his works are present in various private collections in Europe. Additionally, he is part of the stable of artists at Picasso mio Madrid (private gallery). He is among the founders of the contemporary art biennial of Port'Ercole Forte Stella. He also works on site-specific installations for theater and dance.
ARTWORK IN CONTEST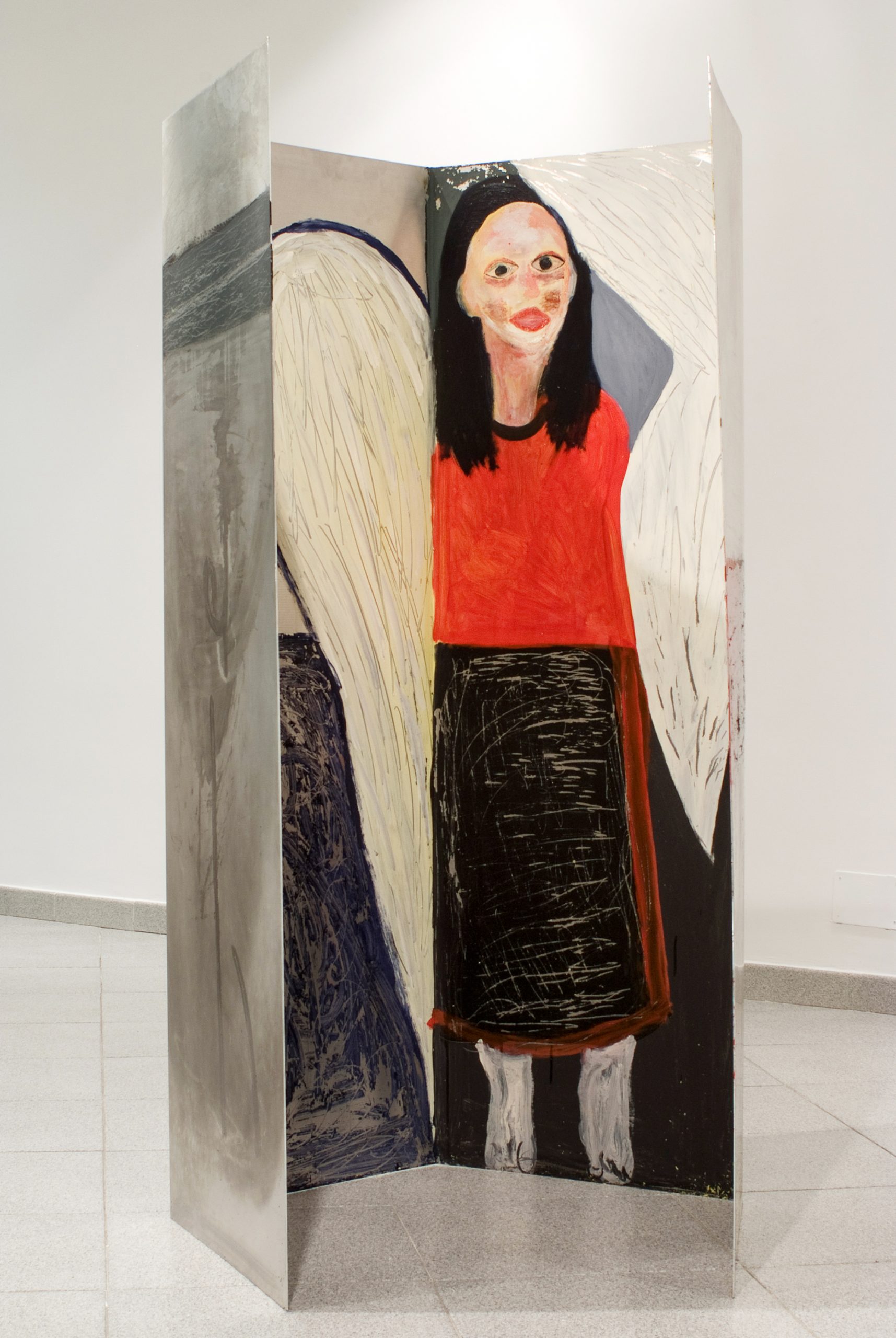 Sculpture - aluminum, steel, raw folded aluminum sheet treated with mixed techniques.
cm 150 x 200
Massimiliano Frumenti's work is an icon, a sacred and devotional image of tangible yet distant love. The absence, the anticipation, the being instead of, is inherent in the etymology of the word "icon," which comes from the Greek word "eikénai" meaning to be similar, to appear. Among the countless types of icons, Frumenti chooses the "ancona," an icon with hinged panels, historically present between the 14th and 16th centuries. This unique form deviates from traditional ones, whose main purpose was to conceal the image, keeping it away from the gaze of the faithful to confer greater sacredness to the sacred object itself. Only on special occasions was the reliquary opened, and the precious contents were shown to those present. Panels are also documented in icons known as travel icons, and they served, of course, to protect the image during journeys. Journey and protection, detachment and devotion are keywords to access Massimiliano's work, where he places an angelic woman within the icon, appearing severe in appearance despite displaying two large white wings, soft and feathery, on her back. More than a virgin, she embodies the archangel Michael, the warrior and proud angel in perpetual battle with the demon. More than a Madonna, she is a woman, sublimated, totemic, shamanic, witch, fairy, goddess, harpy. In this vision, aluminum is a perfect ally because it cools, freezes, immobilizes the memory, like an ice slab, while still lending itself with its ductility to the form the artist has decided and imposed. The artist draws from his personal experience to narrate, process, and above all, metabolize an emotional state, a loss, a change, a heartbreaking separation through a journey that passes through intense, contrasting emotional stages, yet fundamental to maintain and conquer a new balance. Perhaps that is why the large slab is placed directly on the ground, without support or prop, in a difficult, anguished effort to remain standing.
AWARDS
COMEL AWARD FINALIST 2012