Elbi Elem
Spain, Córdoba
www.elbielem.com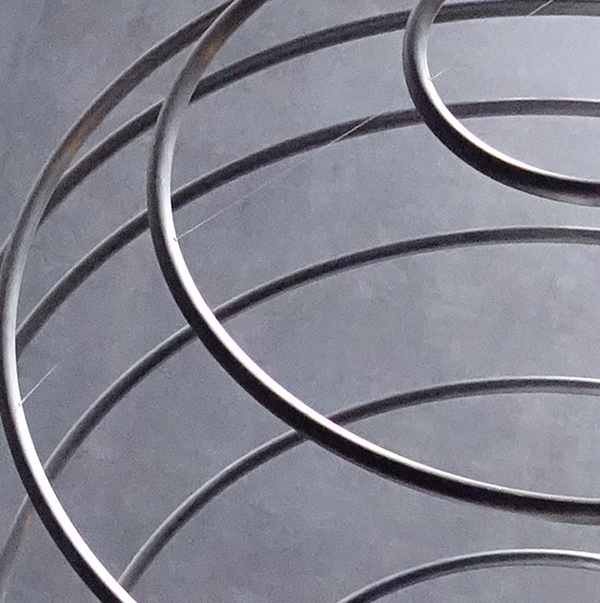 Elbi Elem
Spain, Córdoba
www.elbielem.com
BIOGRAPHICAL NOTES

She was born in Cordoba, Andalusia, Spain. In 2002 she began experimenting with abstract visual language through kinetic sculptures, attracted by the relationship with the void and the composition of lines, shapes and colours. Since then, balance, movement and transformation have been very present in her artistic career as a metaphor for evolution. In 2009 she made her first artistic intervention in public space, she participates in various festivals and art exhibitions at national and international level, combining murals and three-dimensional installations, with the studio she works with. Continuing in the field of geometric abstraction, she emphasizes their integration with the surrounding space, somehow wishing to involve the observer, using anamorphic perspective, movement, adjacent elements or video projection on the sculptures. Elbi Elem continues to explore new forms of expression using materials such as fiber to make three-dimensional drawings on paper, within a book or on a larger scale as an art installation.
ARTWORK IN CONTEST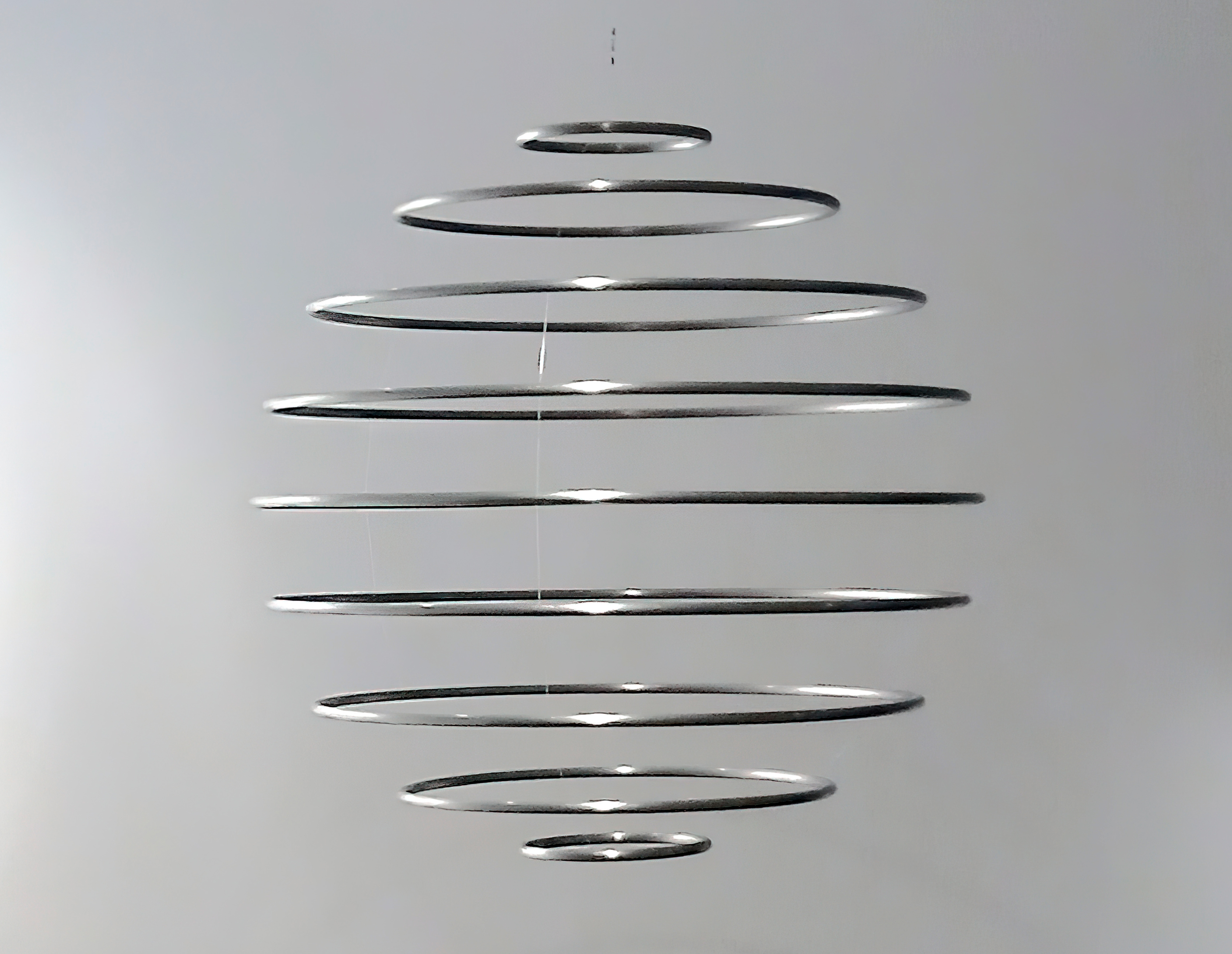 SCULPTURE - Aluminium and nylon
cm 100 Ø
Elbi Elem's approach to the theme of infinity in the work Clan "The work, made up of 9 circles, forms a sphere, which is the three-dimensional expression of the circle, an allegory of infinity, is exquisitely geometric. The pieces are placed with a technical precision that makes the hoops appear to float. Depending on the point of view from which you look, the form changes through movement, representing that cyclical movement through which everything is repeated and at the same time renewed, transformation and a new beginning ".
AWARDS
COMEL AWARD FINALIST 2022