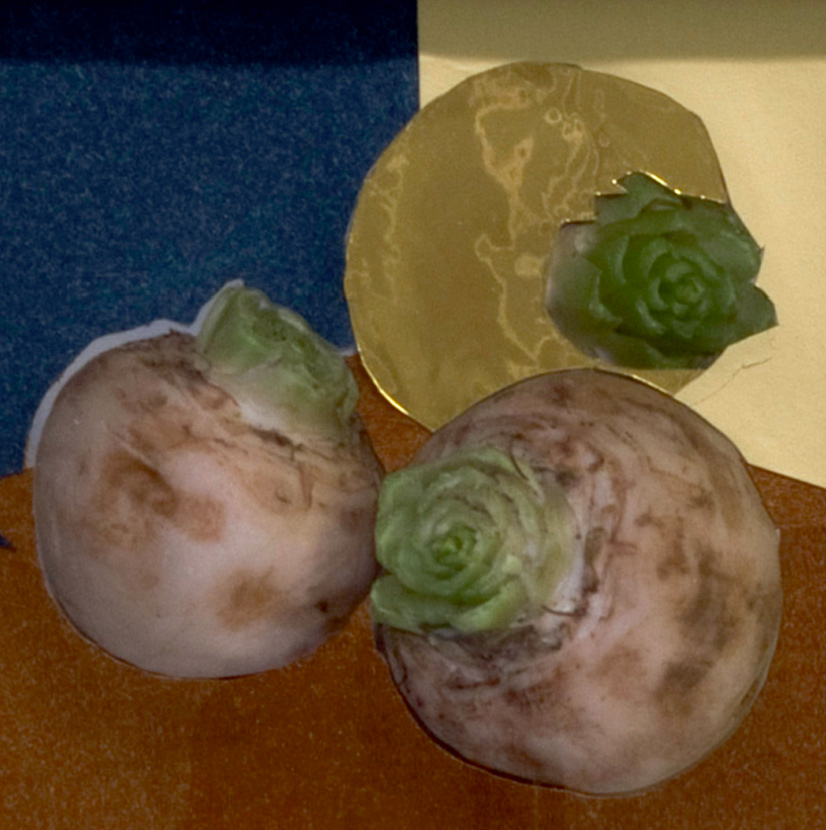 BIOGRAPHICAL NOTES
Born in Rome in 1981, he developed a passion for photography from a young age and took his first steps as a self-taught photographer, studying manuals of industry professionals and learning lighting techniques. He later attended the Scuola Romana di Fotografia, the Scuola Scienza e Tecnica del Comune di Roma, and the Goldsmith College in London, specifically the Center for Urban and Community Research, where he specialized in reportage and storytelling. Both in his professional life and personal projects, he prefers to tell stories through images. His works have been exhibited in various European cities, and he currently lives and works between Rome and Berlin.
ARTWORK IN CONTEST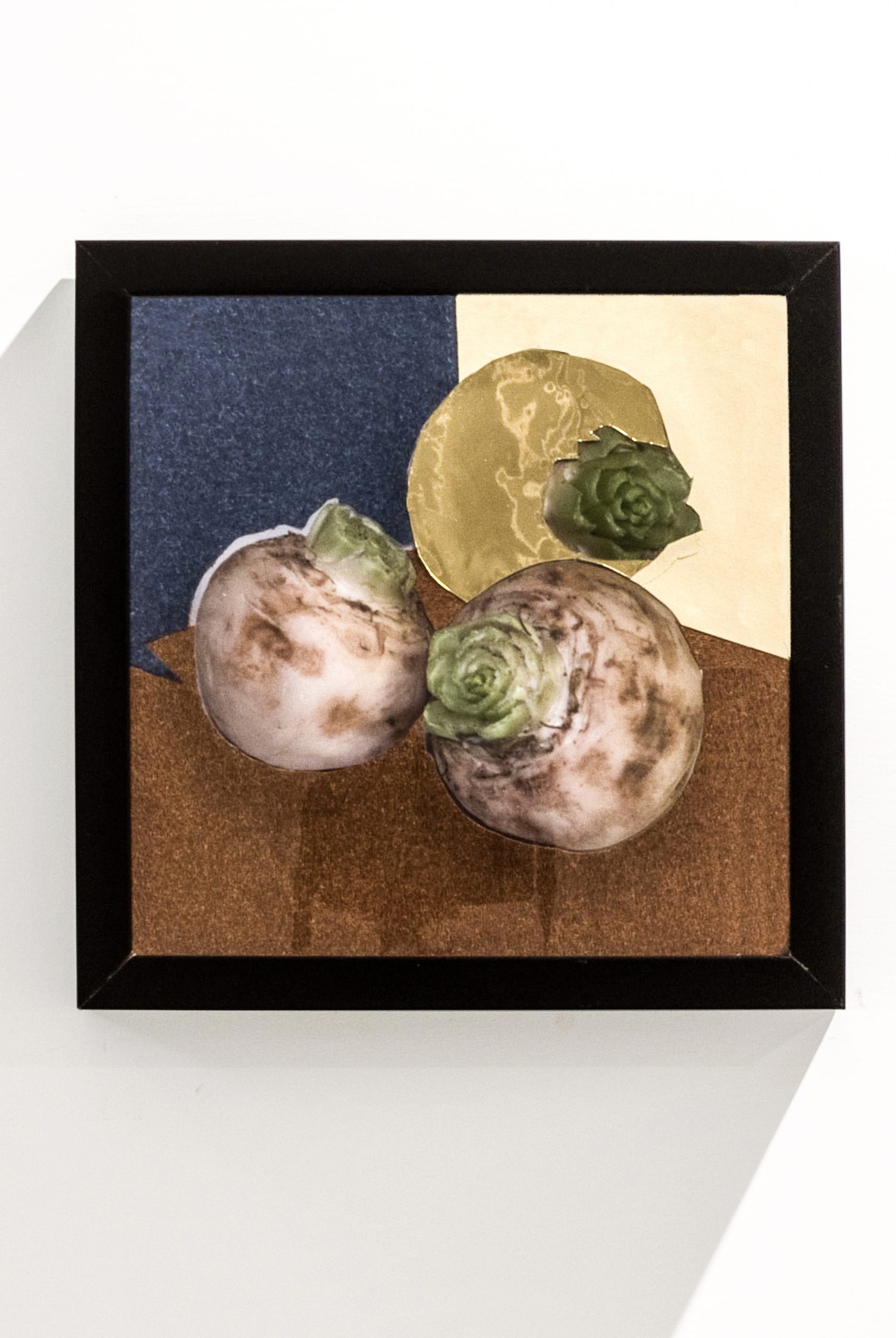 STRAORDINARIO MOMENTO DI CRESCITA (2012)

SCULTURA - C-Print on Fuji Crystal
cm 25 x 25 x 4,5
Gabriele DI STEFANO's work, 'Straordinario momento di crescita' (Extraordinary Moment of Growth), is a small and tender piece, enigmatic and cerebral, like an enigmatic puzzle. It revolves around an unexpected comparison between a turnip and aluminum, the Middle Ages, and the contemporary era, historical figure Bonvesin de la Riva, and architect Hugues Wilquin. Both of them speak of an extraordinary moment of growth: in the medieval economy of the Po Valley, according to de la Riva, an abundance of turnips during winter was very useful for everyone, rich and poor alike. Similarly, in the early decades of the 20th century, as mentioned by Wuilquin in his extensive Atlas of Aluminum, this extraordinary moment of growth was represented, mutatis mutandis, by aluminum—a "modern" material perfect for the automobile, aeronautics, construction, and architecture industries.
Gabriele provocatively creates and exhibits a turnip made of aluminum, a sort of GMO (Genetically Modified Organism) sui generis, as a relic of contemporaneity, following the very current reflections of Luca Mercalli: "The collapse is certain," the famous meteorologist claims, "all the science that studies these issues makes it clear. (..)" Yet, once again, we are trying "to solve the problem of the economic crisis with growth, without realizing that perhaps it is precisely growth that has generated the economic crisis." The turnip of aluminum becomes a paradoxical showcase, dramatically ironic, defending the sacredness of memory and inviting reflection on the past. It is from here that we must start to rebuild the future, provided there is time— a memento mori and an altar to the ultimate goddess, hope.
AWARDS
COMEL AWARD FINALIST 2012