Lele De Bonis
Turin, ITALY
www.leledebonis.it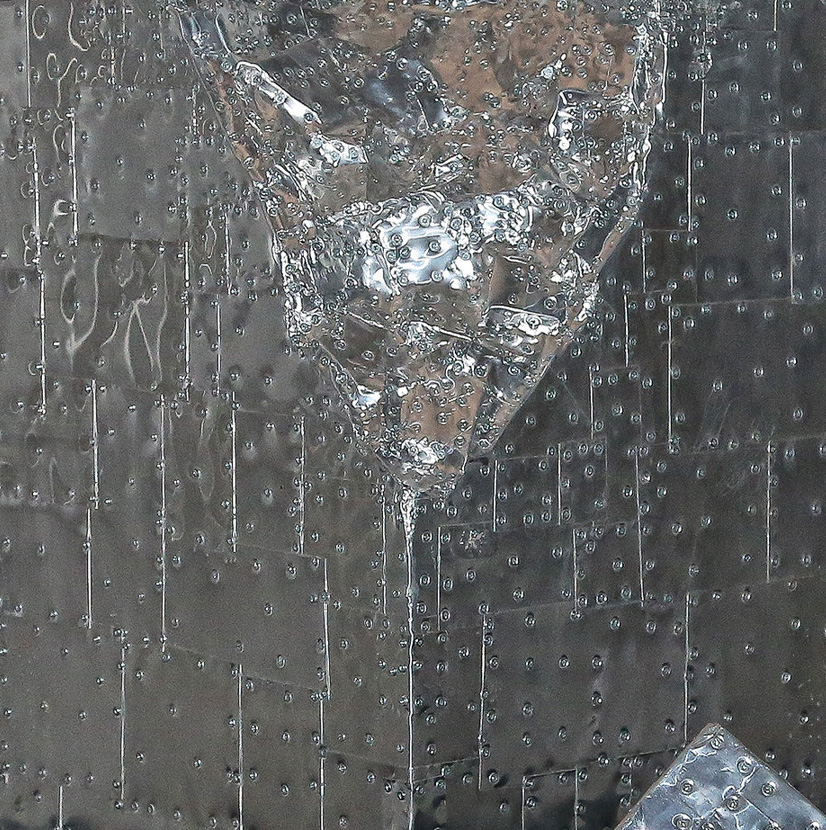 Lele De Bonis
Turin, ITALY
www.leledebonis.it
BIOGRAPHICAL NOTES

Born in 1980, he lives in Turin and works as a stage designer for various companies in the fields of theater, cinema, amusement parks and outdoor scenery. At the same time, he has developed a personal artistic path focused on the concept of recycling and assemblage, through which he represents the most striking aspects of real life. Human being is the center of his work and he is almost always cynical and grotesque, but never condemned. He mainly uses wood and aluminum. Beyond the message, their constructive contrast allows him to play and experience endless alchemical relationships between hot and cold matter.
ARTWORK IN CONTEST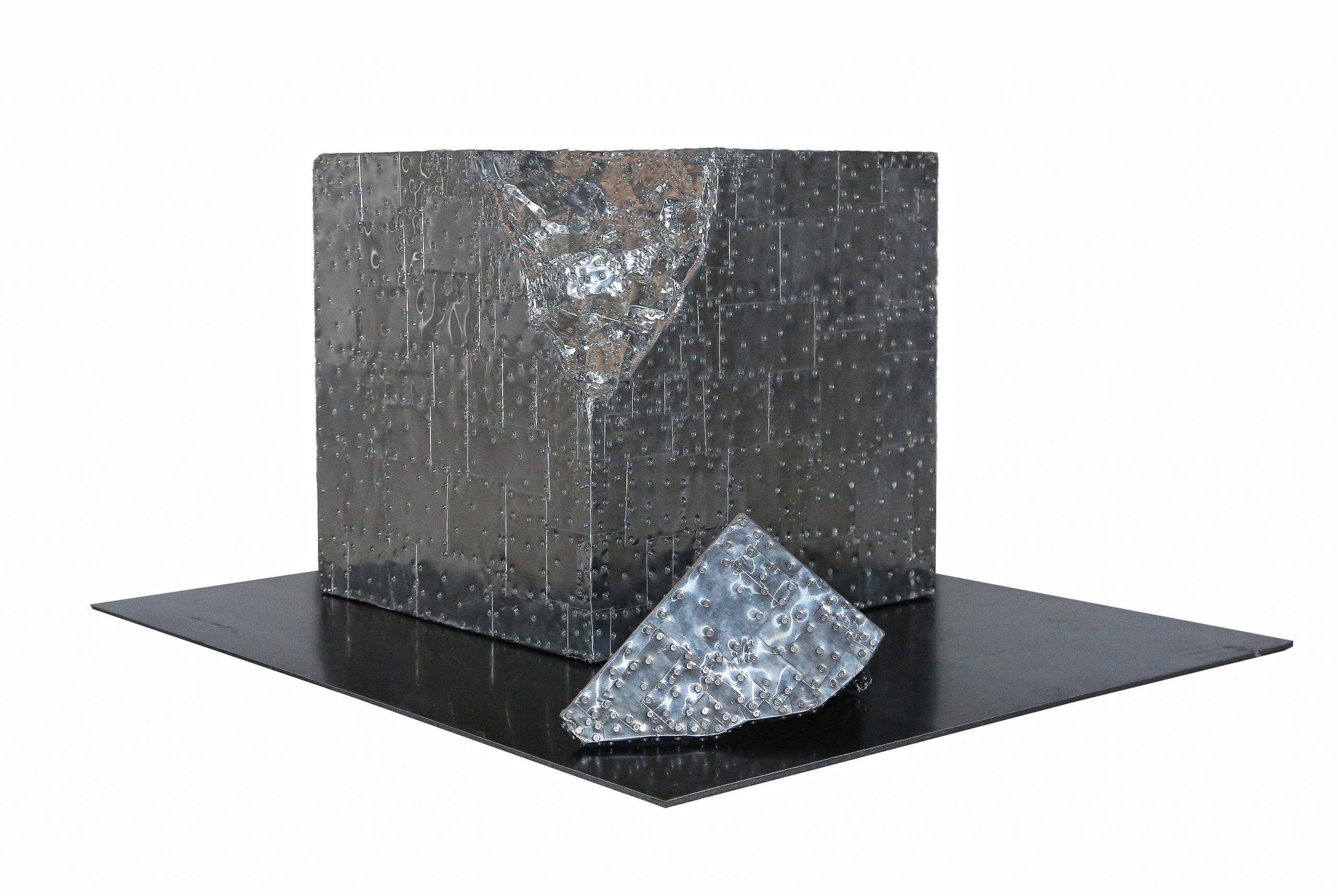 SCULPTURE - Assemblage, wood and aluminum
cm 80 x 80 x 80
In the work of Lele De Bonis (Sigmund, 2016), the harmony that derives from a geometrically balanced form is taken in its opposite direction, in the loss of that unity that returns the shape of a cube to its measure. It is dense and shiny, full and mysterious; it is altered, violated by a broken edge and lateral fracture, to testify the discomfort of the wound (alluding to the psyche's world). The work shows a feeling of incompleteness, the need to recover the fullness of the initial unit.
AWARDS
SPECIAL MENTION OF THE JURY 2017
with the following motivation:
"The idea of the fragment as part of an all-organic and geometric feature characterizes Lele De Bonis's work. The fragment of an evocative metal cube, placed alongside it, is exhibited as alteration and loss of a definite formal and psychic balance, but also as the principle of a new spiritual and expressive freedom."