Chiara A. Colombo
Monza, ITALY
www.instagram.com/chiara.colombo.artist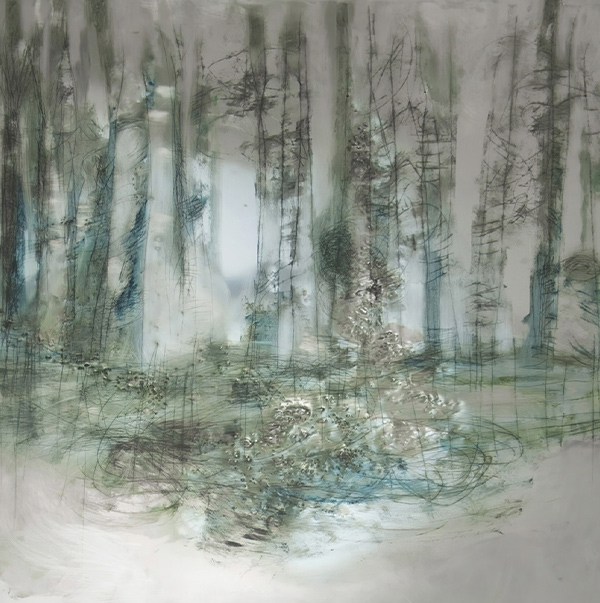 Chiara A. Colombo
Monza, ITALY
www.instagram.com/chiara.colombo.artis
She was born in Monza in 1963, she graduated in painting from NABA in Milan in 1987.
Her artistic research develops from the sign as an element that investigates the subtle boundary between painting and sculpture. From almost abstract initial themes, Architecture, Clouds, and Angels, over time she has turned towards a more committed dimension in a social and ecological key without losing, even in this context of realism, the lyricism, and lightness that are the stylistic code of her work. She is an incessant experimenter with materials, she often uses natural elements and textile and metal waste from industrial production to create sculptures and paintings. Reflecting on the work of F. Goya, she created drawings, sculptures, and calcography engravings on the theme of the death penalty, sometimes in relation to news stories - such as the story of the nine Ogoni activists in Nigeria in 1995, the genesis of the installation "Impiccati" (Hanged).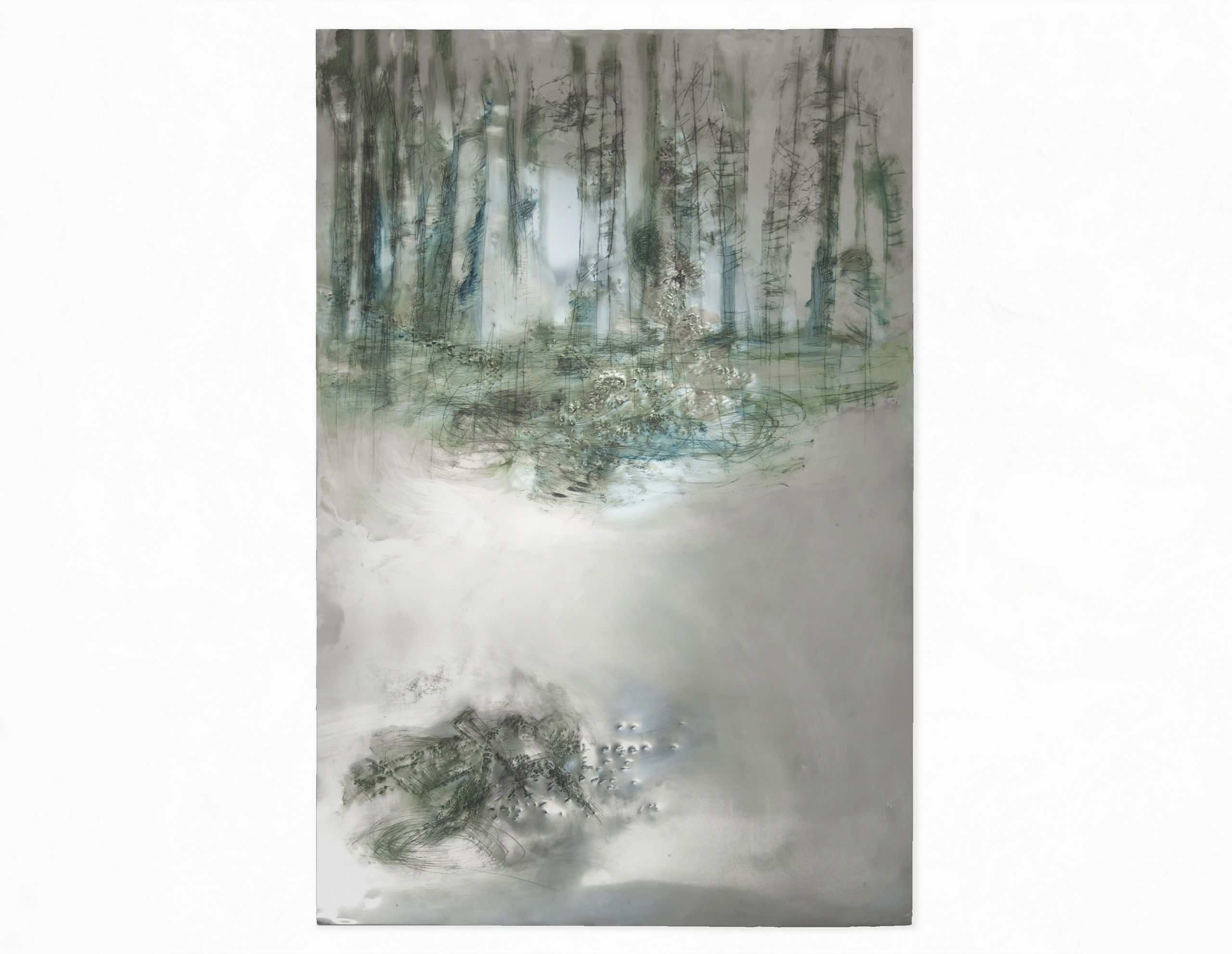 PAINTING - Embossed machined aluminium plate with notches and oil colour
cm cm 100 x 150 x 3
In the work Betulle, Chiara A. Colombo proposes a delicate and current reflection on the "contrast between the infinity of the cycle of nature, source of life and well-being, and the infinity of the horrors of history, this nightmare from which I try to wake up (J. Joyce). In fact, man has not yet stopped setting war as a determinant of history "which is rigorously reported on aluminium with the different techniques used.