Cianciulli e Magagnini
Campobasso, ITALY
www.vinsart.it
www.giuliamagagnini.it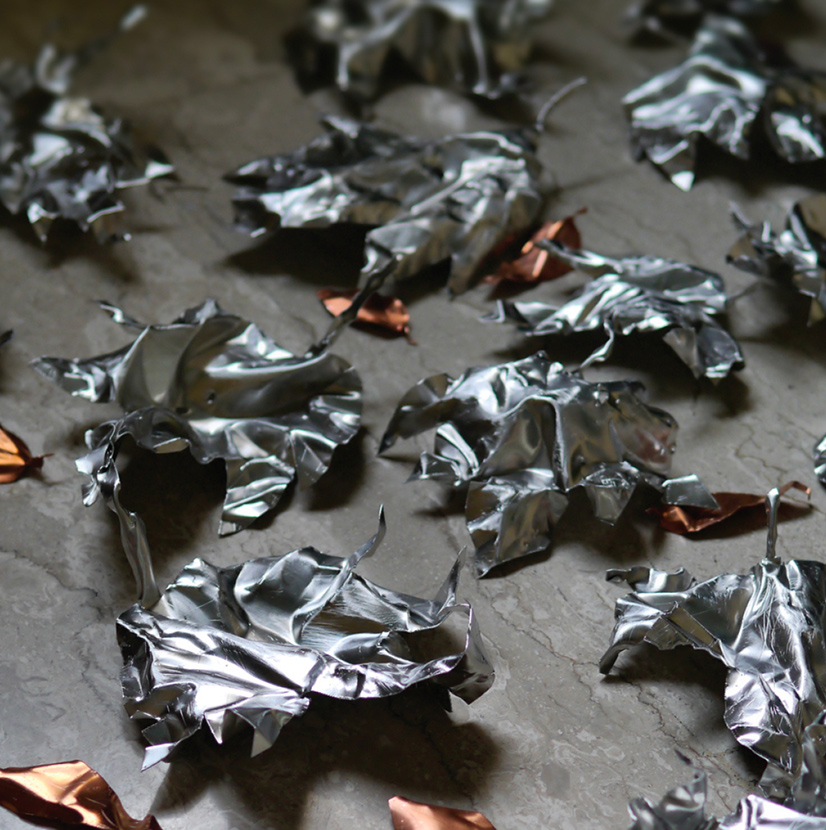 Cianciulli e Magagnini
Campobasso, ITALY
www.vinsart.it
www.giuliamagagnini.it
BIOGRAPHICAL NOTES

Vincenzo Cianciullo and Giulia Magagnini graduated from the Academy of Fine Arts in Rome.
Cianciullo deals with figurative Art in its broadest meaning, ranging from Photography to Painting, Sculpture and Paper-Design. Among the events he took part in, there were the National Design Week in Tokyo, 'Good 50x70' (Collective exhibition, Milan ), 'RAB-Beat Invasion' (Collective exhibition, Berlin) and Food Art Awards in Bari. Magagnini was selected among the finalists for the Basi Award for Contemporary Art Prize, selected for the Arte Laguna Award 2011/12 and she was the winner of the Cascella Critics Award, in 2013.
Cianciullo and Magagnini present themselves in the COMEL Award as an artistic duo, creating an installation that aims at involving the audience emotionally with its melancholic fragility.
ARTWORK IN CONTEST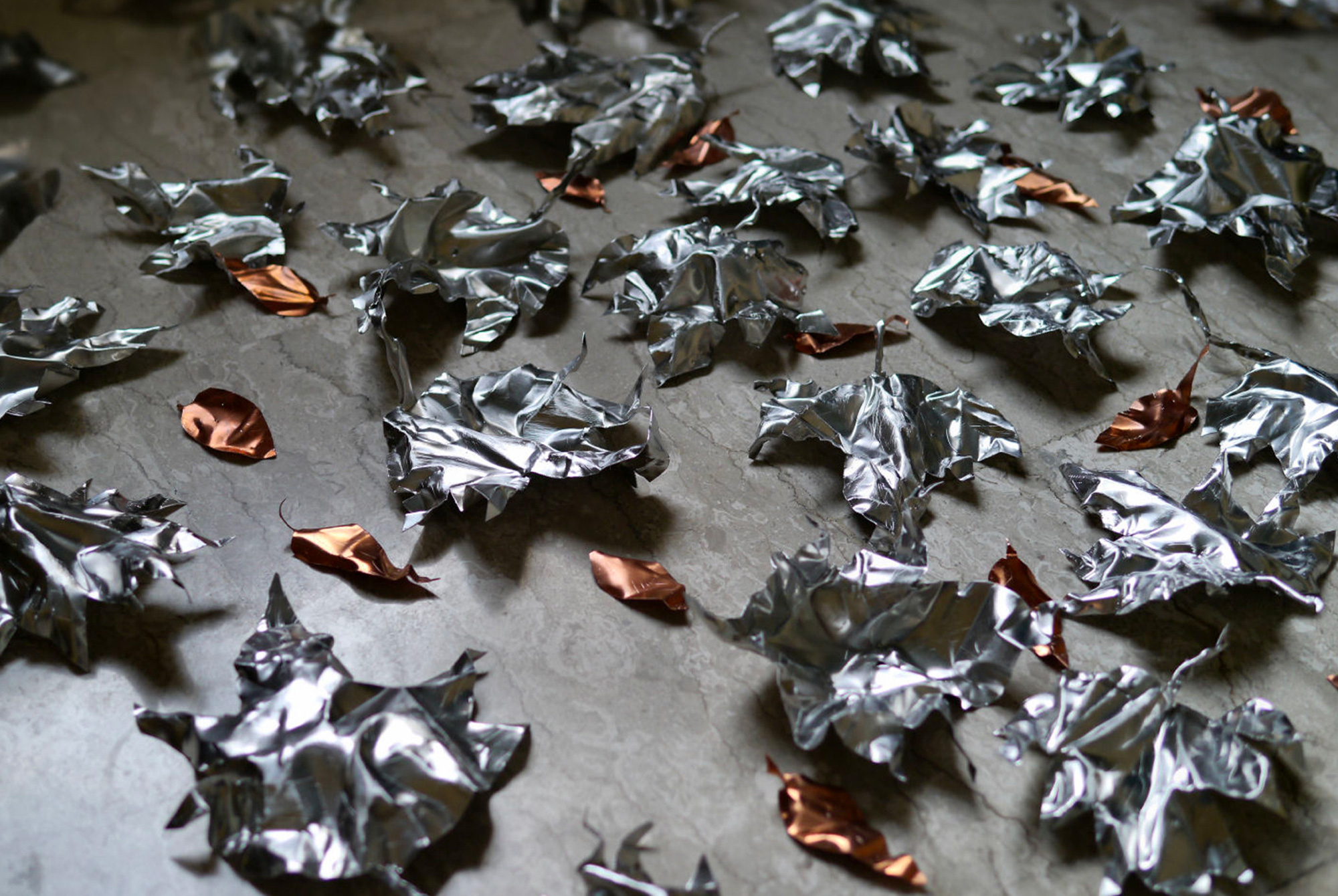 INSTALLATION - Aluminium and copper sheets
cm 150 x 150 x 0,5 (circa)
Vincenzo Cianciullo and Giulia Magagnini's installation, consisting of simple leaves in aluminum, rolled up and placed on the ground with small inserts of copper, suggests the abandonment of autumn. The structure of the "leaves11 and the suggestion of the metal they are made of has soft light reflections. They evoke the fullness, a little decadent, of an interiorand intimate light.
AWARDS
COMEL AWARD FINALIST 2014