Giampaolo Cataudella
Cassino (FR), ITALY


www.giampaolocataudella.com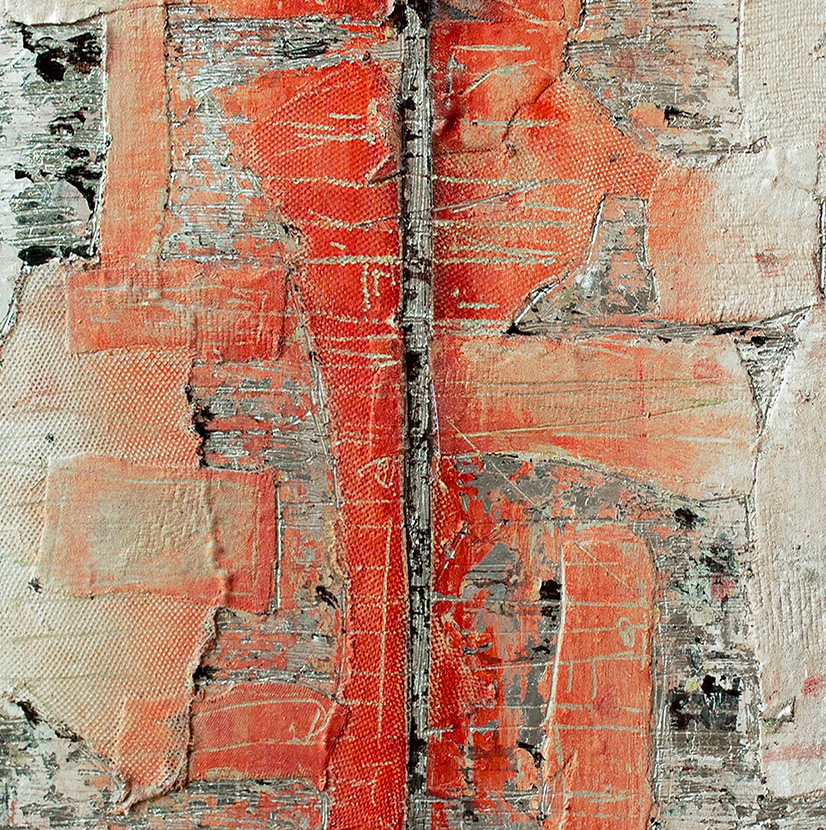 Giampaolo Cataudella
Cassino (FR), ITALY
www.giampaolocataudella.com
He is a self-taught painter. He was born in Noto (SR). After the high school he moved to Turin, where he graduated in Aerospace Engineering. He lives and works in Cassino (FR). He has always been keen on art and drawing since childhood. Despite not attending schools and environment, related to art, he has always shown an innate and powerful desire for expression through an artistic path that started with the design and then continued with painting. Fascinated by the works of masters such as Van Gogh, Gauguin and the Expressionists, he measured himself with visual arts for many years until when, no longer satisfied with what he had already achieved, he reached the variegated world of contemporary art the led him to follow continuous experimentations. His works are the result of an unplanned creative process, modulated only by the artist's desir for aesthetic and emotional fulfillment.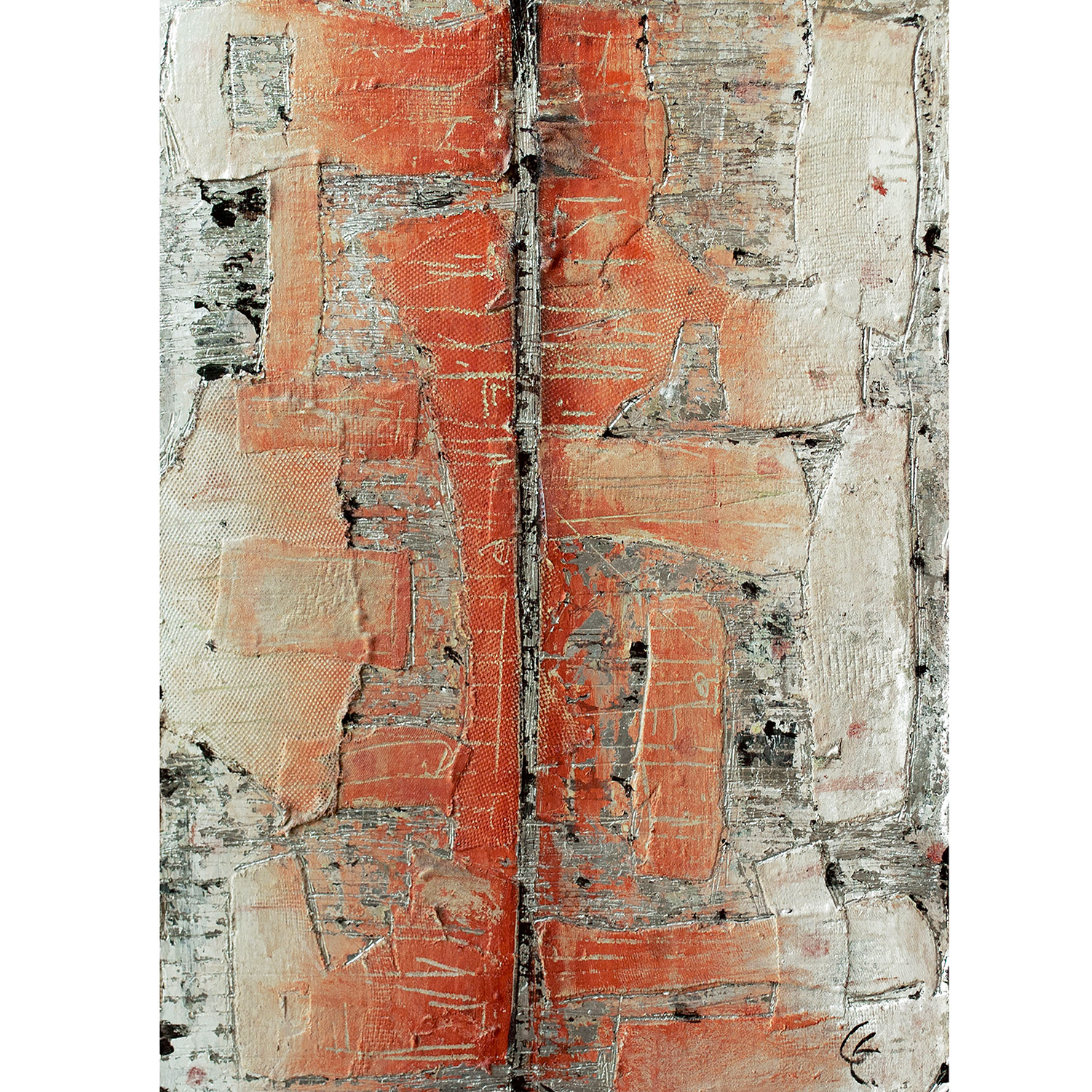 PAINTING - Acrylic on aluminized paper fixed on pressed cardboard
cm 36 x 51 x 0,3

In Giampaolo Cataudelta's work (Metropolis) the red color, spread around an emblematic Fontana's style vertical mark, is dissolved, symbolically, by the luminous clarity of metal and its lightness. The metal is the real protagonist of the work, used in variegated and mobile way in the fringed reflections of light.
SPECIAL MENTION OF THE JURY 2016
"The work is a detected surface, shapeless, in which the metal transpires within a reddish coloring, with grafts and scrapes and engraved signs, separated into two areas divided by a vertical slit, like a wound that cuts the work in the center. The sharpness of the slit contrasts with the randomness of the formal context. The synthesis is a soft calm light, like an underlying reverb, emanating slightly from the metal."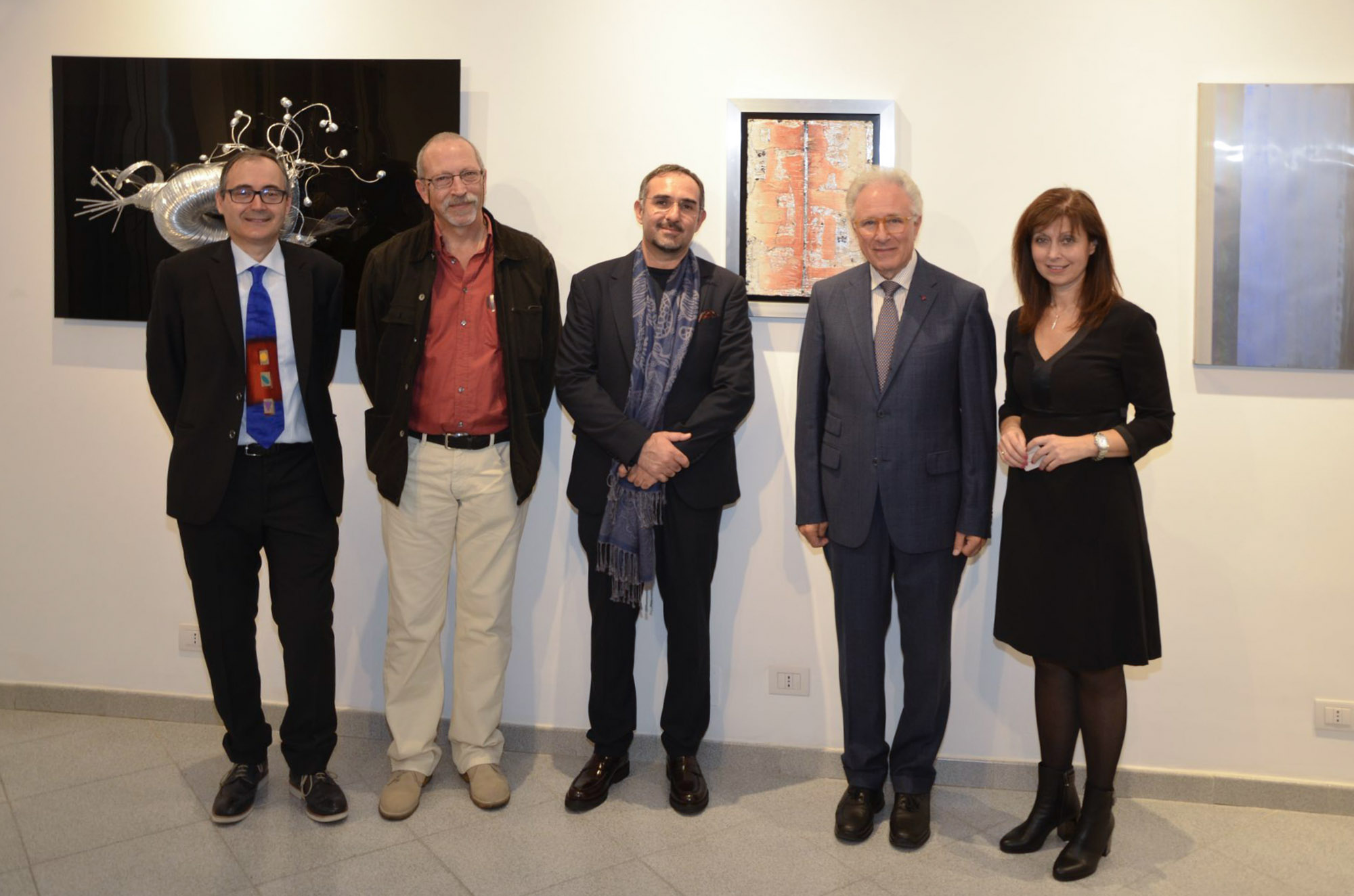 From the left, Adriano Mazzola, Fabio Barisani, Giampaolo Cataudella, Giorgio Agnisola and Gabriella Mazzola