Mariangela Calabrese
Alatri (FR), ITALY
www.mariangelacalabrese.blogspot.com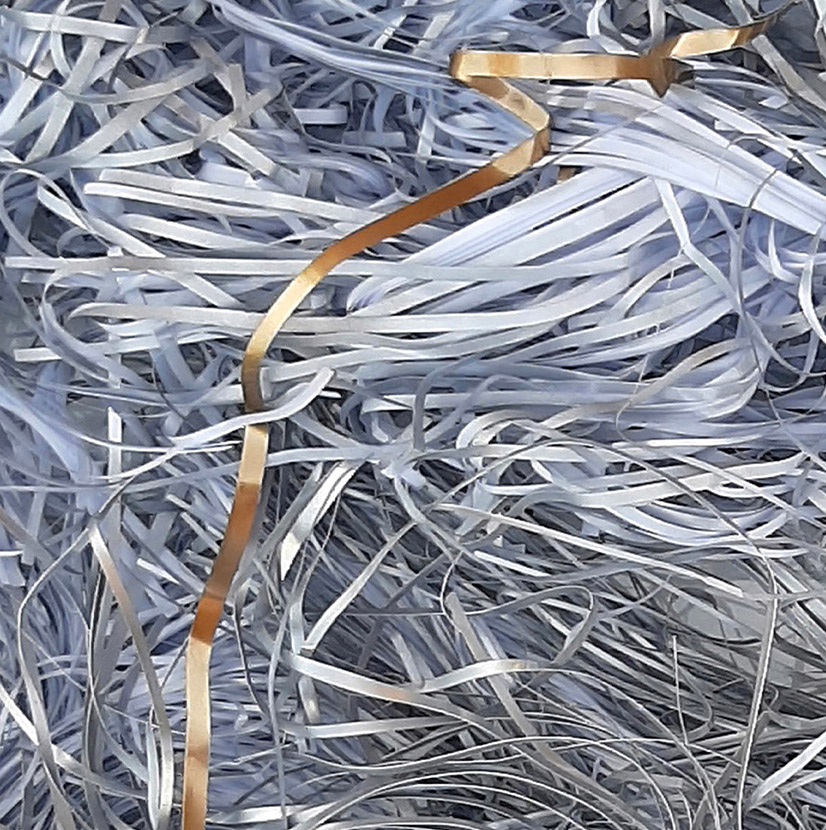 Mariangela Calabrese
Alatri (FR), ITALY
www.mariangelacalabrese.blogspot.com
BIOGRAPHICAL NOTES

An artist of diverse interests, Mariangela Calabrese is a painter and sculptor in constant motion. The essence of her work is derived from continuous experimentation with languages: a journey of contamination and projection, observation and reprocessing. Since 1980, her artistic exploration has primarily involved an investigative and reflective gaze toward the artistic tradition of Symbolism of the late 19th century, leading to Informalism and up to the present day.
Painting, sculpture, artist books, installations, environmental works, and relational performances are small steps in a path rooted in an unwavering desire to communicate. The imperative, felt as her own responsibility as an artist, is to imbue each of her works with meaning.
In 1982, after attending a ceramics course under the guidance of Professor Nino Caruso at the State Institute of Art in Rome, she graduated in painting from the Academy of Fine Arts in Frosinone with honors, defending her thesis under the supervision of Professor A.B. Del Guercio. In 2008, she also obtained a Bachelor's Degree with highest honors in Visual Arts and Performing Arts, specializing in painting. Alongside her artistic endeavors, she takes on the delicate task of introducing young minds to beauty and art, teaching graphic and pictorial disciplines at the Artistic High School of Frosinone.
Although her recent exhibition activity has been concentrated in mostly museum spaces, her works have been featured in group and solo exhibitions in institutional venues and private galleries throughout Italy (Naples, Milan, Rome, Bologna, etc.) and abroad, both in France and the United States. She has participated in global mail art projects.
ARTWORK IN CONTEST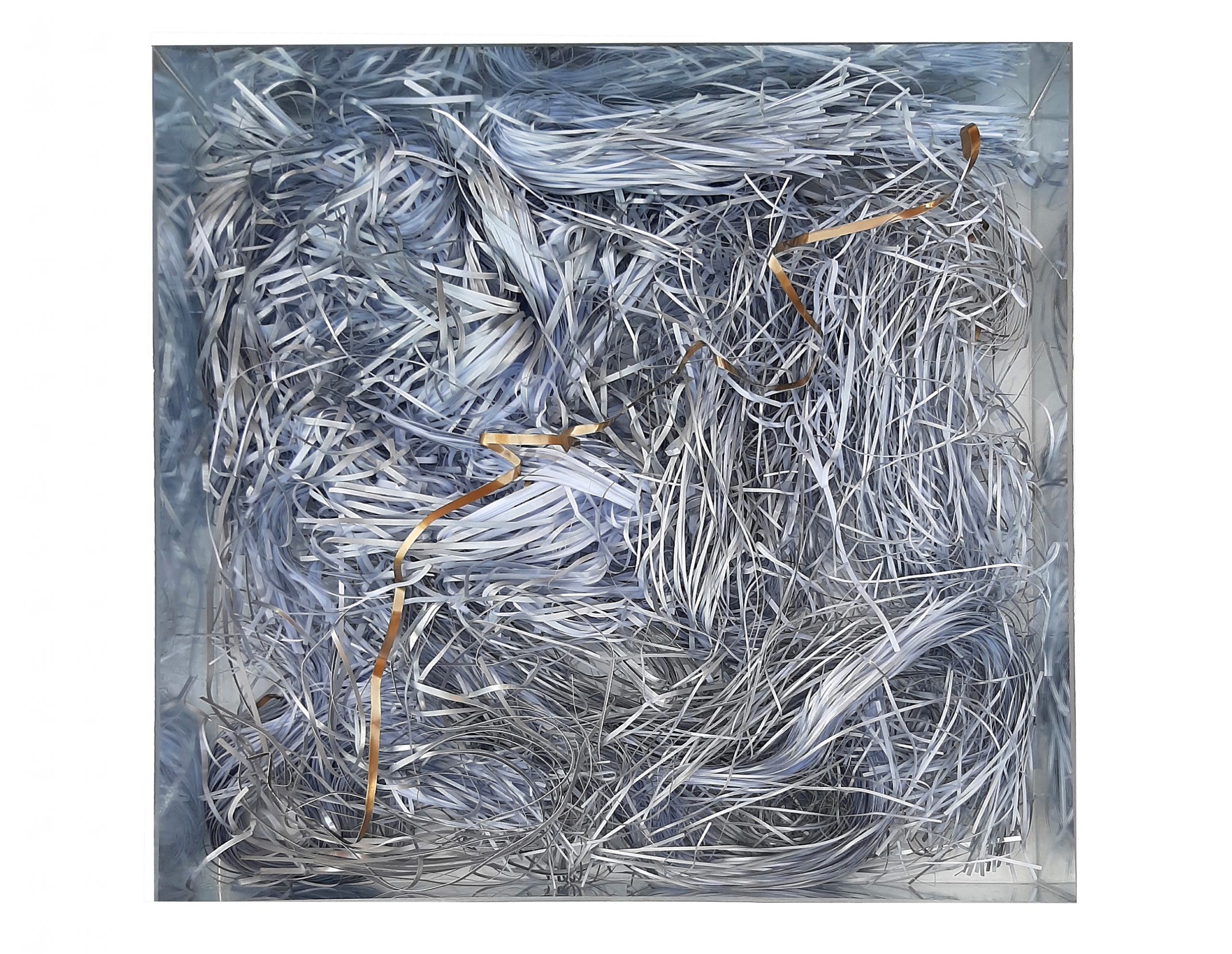 DI LEGAMI SOSPESI E DORATE INTRUSIONI, 2020

SCULPTURE - Alluminium, paper, plexiglass

cm 50 x 50 x 9

Various metal threads intertwine, thickening confusingly in a display case in the work "di Legami sospesi e dorate intrusioni" (Of Suspended Bonds and Golden Intrusions) by Mariangela Calabrese, alluding to a tangle of "existences", as the artist herself explains, stating that "no one is self-sufficient". However, the variegated skein is crossed by a golden thread that sinks and re-emerges from the tangle, symbolizing how every living being, despite its singularity, contributes to writing a broader and more universal history.
AWARDS
COMEL AWARD FINALIST 20-21