Mariangela Calabrese
Alatri (FR), ITALIA
www.mariangelacalabrese.blogspot.com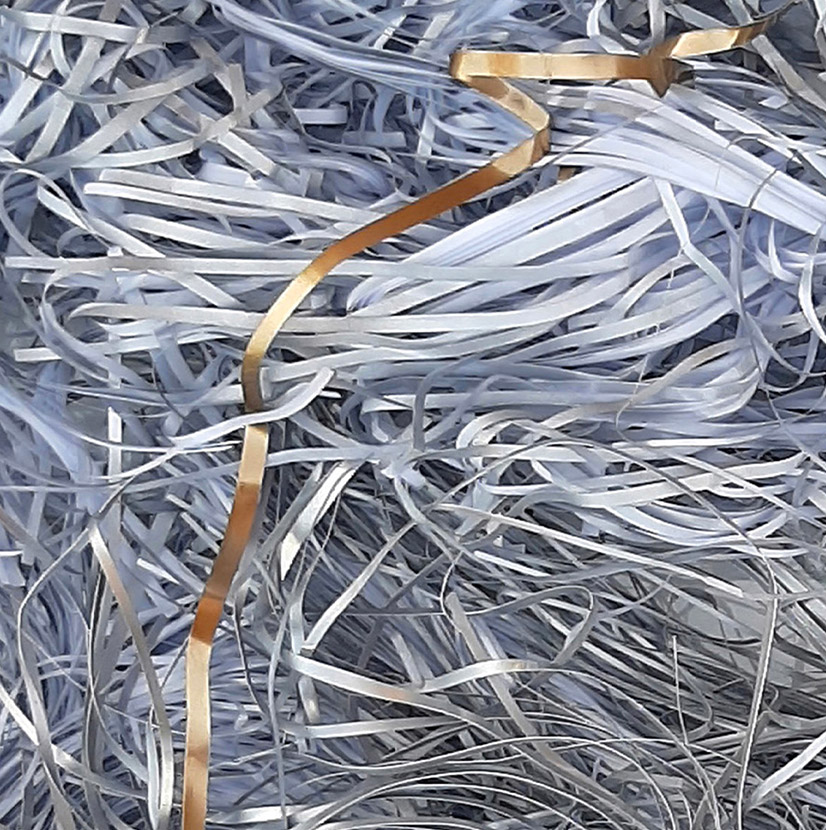 Mariangela Calabrese
Alatri (FR), ITALY
www.mariangelacalabrese.blogspot.com
Artist with multiple interests, she is a painter and a sculptor constantly moving. The essence of her activity is given by the continuous experimentation of languages: a path of contamination and projection, observation, and re-elaboration.
Painting, sculpture, artist's books, installations, environmental works, relational performances are small stages of a journey that is based on her constant desire to communicate and to give meaning to each of his works. In 1982 she graduated in painting from the Academy of Fine Arts in Frosinone with honours. In 2008, she also achieved a Degree in Visual Arts and Performing Arts with full marks, specialization in painting.
Alongside her artistic activity, she teaches graphic and pictorial disciplines at the artistic high school of Frosinone.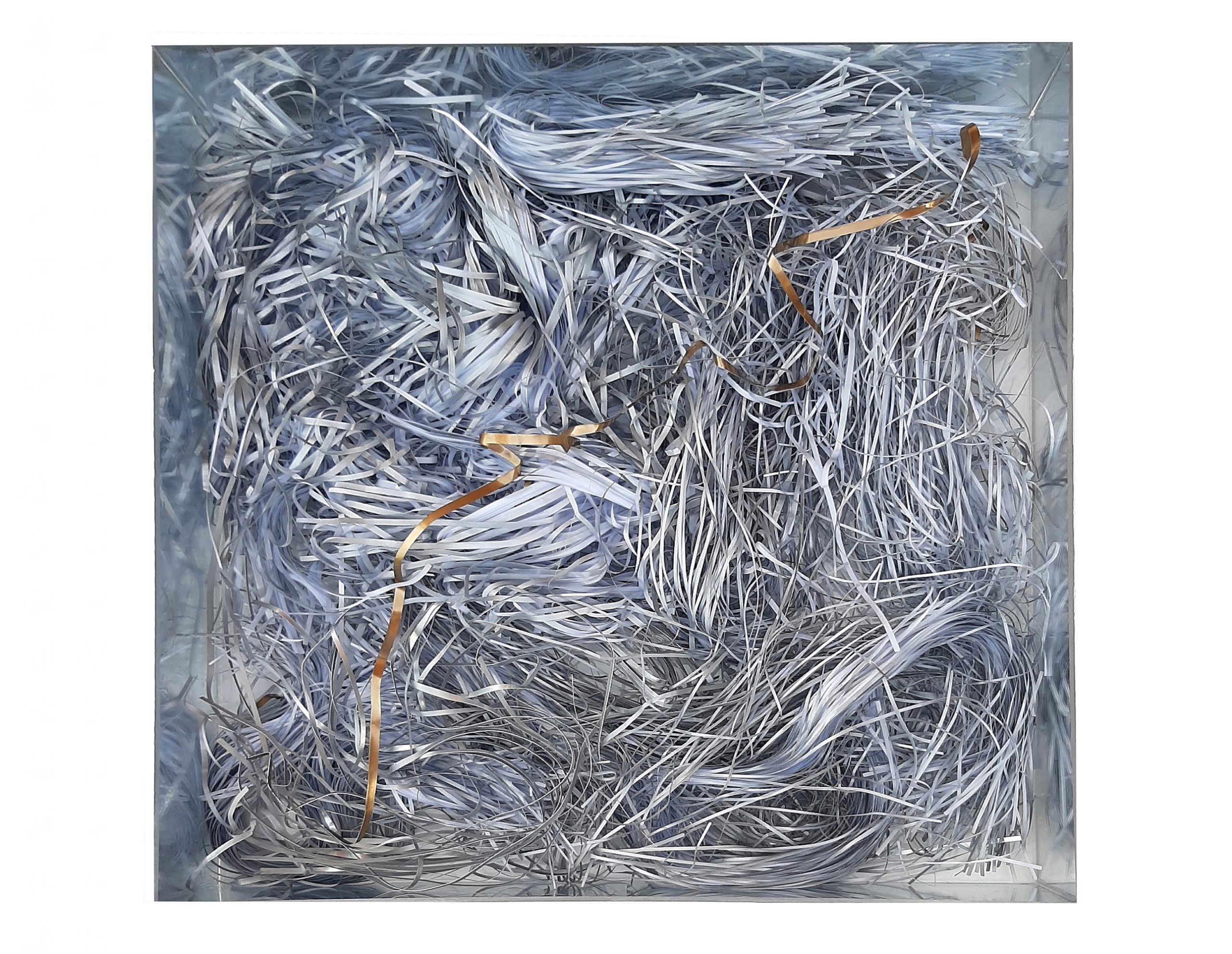 DI LEGAMI SOSPESI E DORATE INTRUSIONI, 2020
SCULPTURE - Alluminium, paper, plexiglass
cm 50 x 50 x 9

Various metal threads intertwine, thickening confusingly in a display case in the work "di Legami sospesi e dorate intrusioni" (Of Suspended Bonds and Golden Intrusions) by Mariangela Calabrese, alluding to a tangle of "existences", as the artist herself explains, stating that "no one is self-sufficient". However, the variegated skein is crossed by a golden thread that sinks and re-emerges from the tangle, symbolizing how every living being, despite its singularity, contributes to writing a broader and more universal history.
COMEL AWARD FINALIST 20-21