Daniela Bellofiore
Rome, ITALY
www.danielabellofiore.it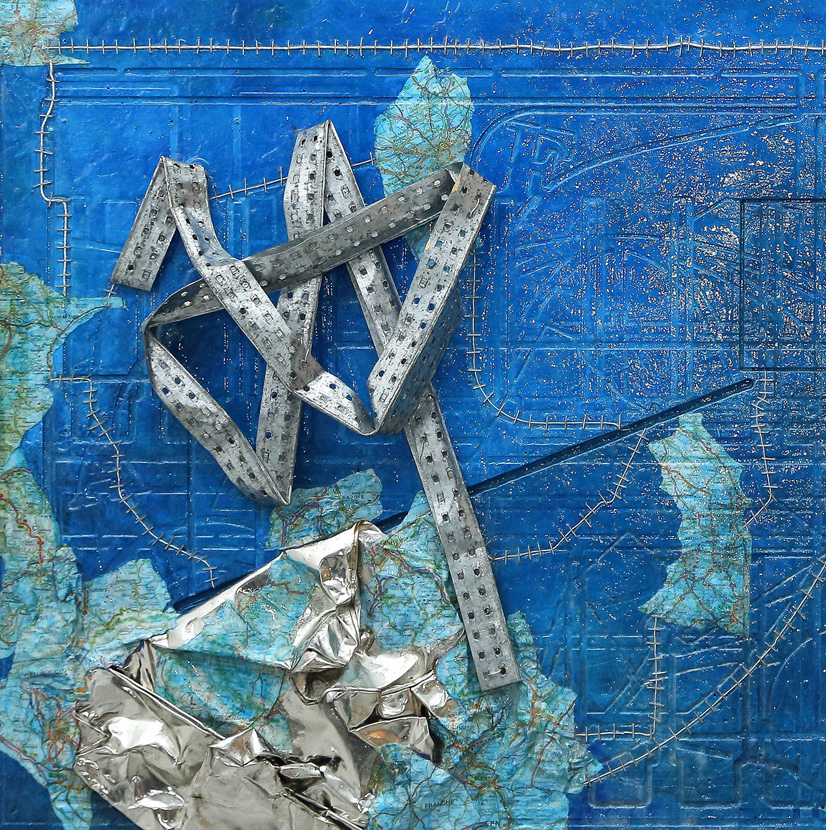 Daniela Bellofiore
Rome, ITALY
www.danielabellofiore.it
Born in Syracuse, she lives in Rome where she combines the artistic production with the teaching profession. Materic artist, she is interested in the discarded objects which become new creative juxtapositions. Revitalization, metamorphosis, decontextualization, are the essential processes of her art. This, as well as being aesthetic research and redemption of the object, is also an investigation on the present, on the right balance between the cultural roots and the coming possibilities. Her works range from collage to the iconology of matter, from abstract expressionism to sculpture. Art is free from the constraints of space and form, and it takes on a therapeutic function.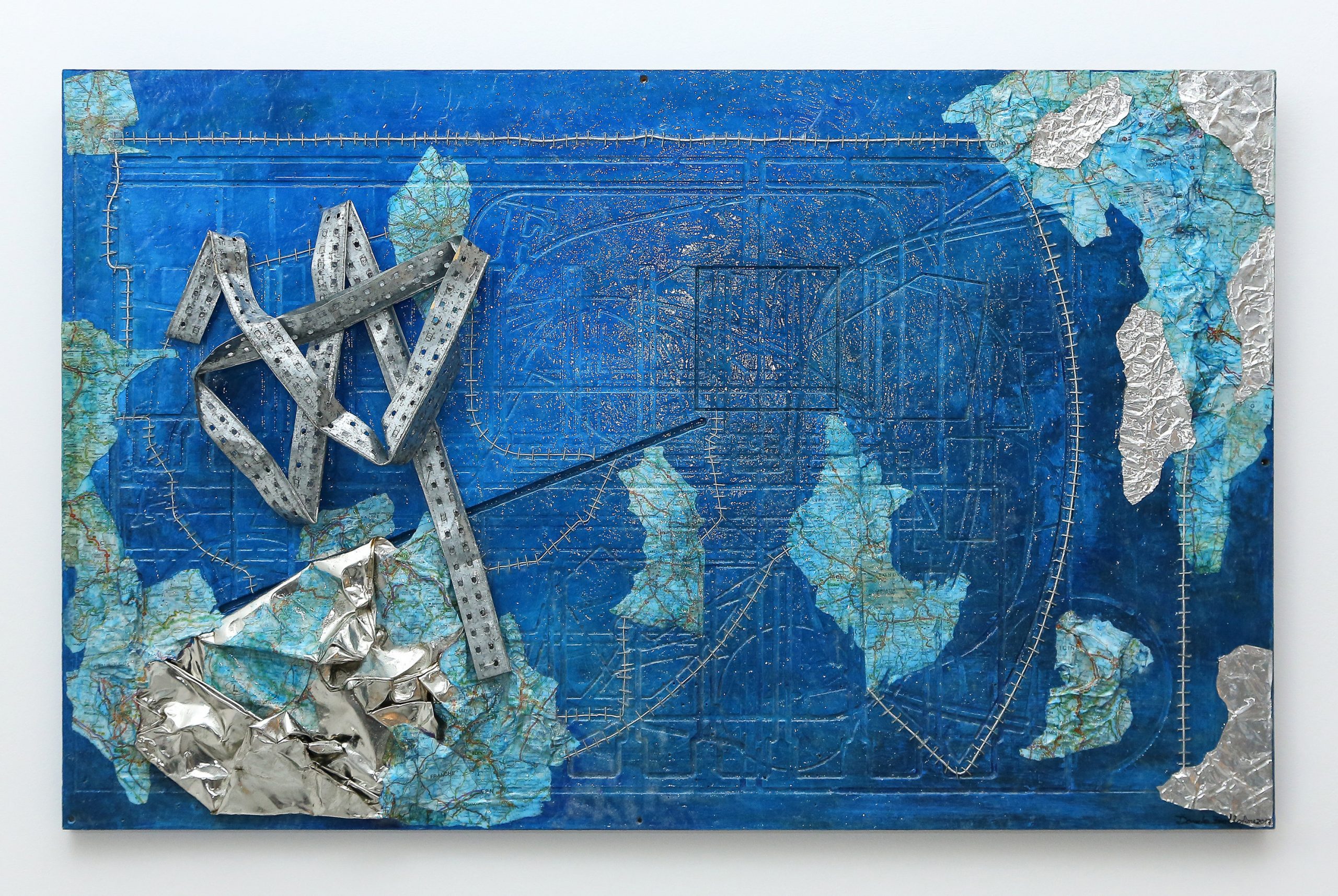 PAINTING - Mixed media with recycled materials on MDF
cm 105 x 65 x 3

An allusive map characterizes the work of Daniela Bellofiore (In to th'Europa, (2017). A reference derived from an abstract context, as a memorial remnant of psychological adventures and with the use of apparently improvised metal, which is actually wisely inserted within an aesthetically calibrated, intriguing visual score that is also the result of a structured operating process. The color does not completely hide the specificity of the metal. The clue of sinuosity is metaphorical; it recalls the sense of memory and its spiritual adventures.
COMEL AWARD FINALIST 2017