Marcella Belletti
Ravenna, ITALY
marcella.belletti@alice.it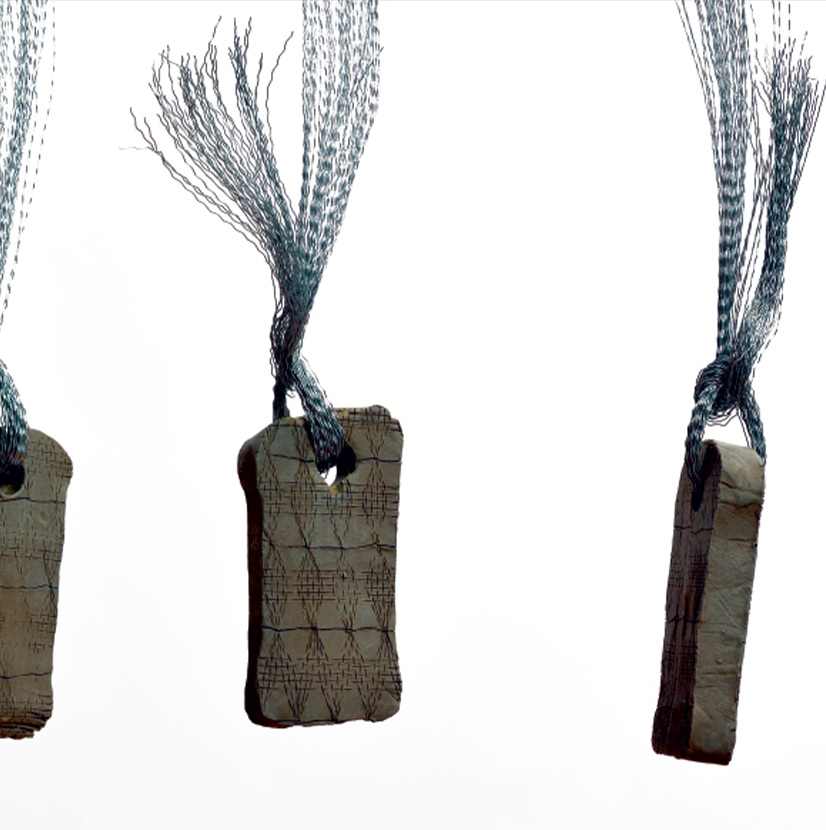 Marcella Belletti
Ravenna, ITALIA
marcella.belletti@alice.it
She concentrates her artistic and expository activity in Ravenna and was born in 1966. After attending the Art high school, she graduated at the Academy of Fine Arts in Ravenna, she studies the expressive potentialities of the texture and fabric by experimenting the diversity that non-traditional materials can reveal. In 2010 she was the winner of the painting award "Paolo Fava", at the gallery II Coccio in Ravenna. She exhibits at the Art Studio EM in Ravenna.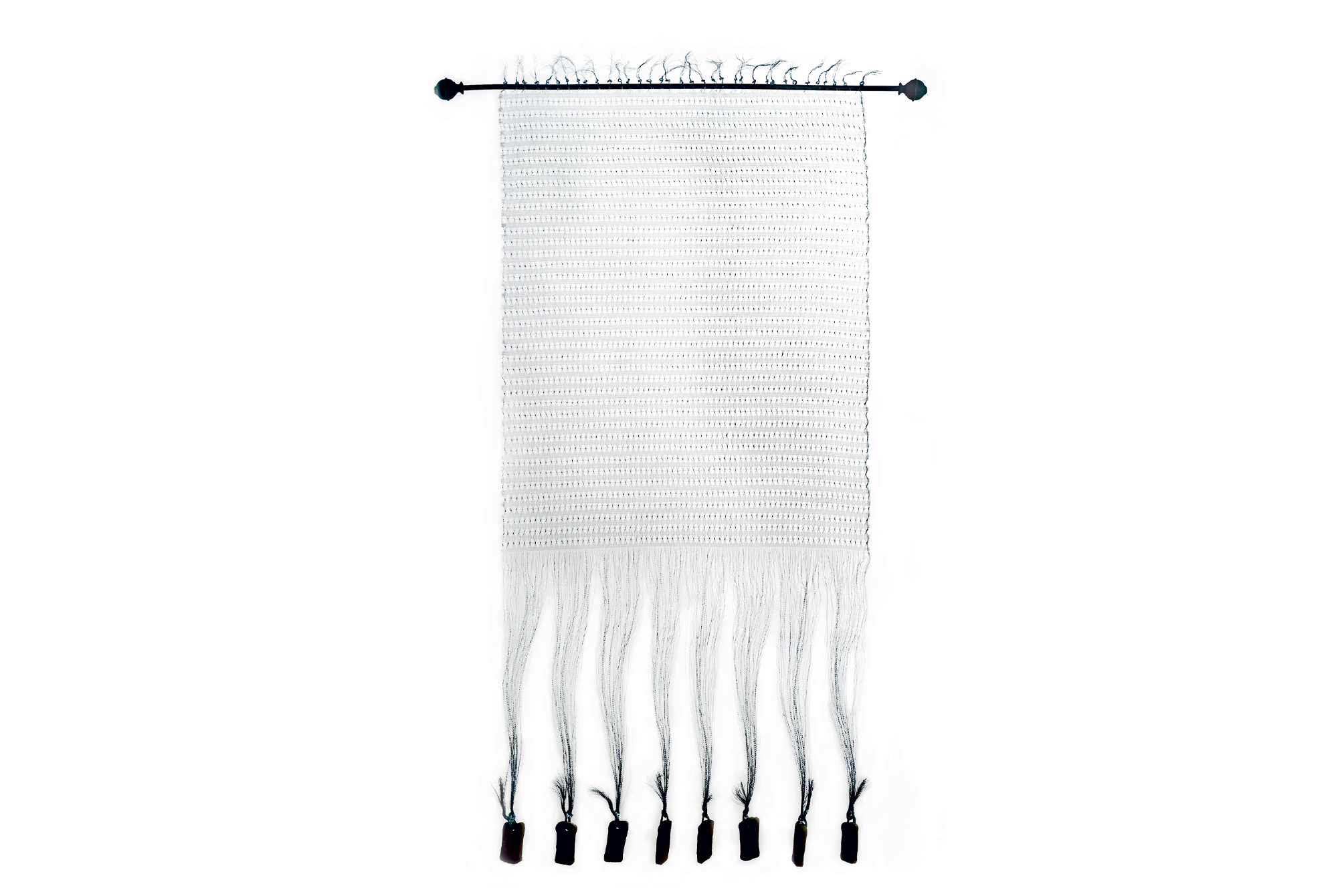 SCULPTURE - Aluminium mesh, metal stick, clay
cm 80 x 138 x 4

Singular and striking, in the simplicity of allusive reference, is the work of Marcella Belletti. It is a curtain made entirely of aluminum braided wire. The view of the details is a proof of the extreme fineness of the workmanship. The ductility of the metal, used in thin and shining wires, is combined with the formal elegance, giving the surface lightness and preciousness.
SPECIAL MENTION OF THE JURY 2014
or the following reasons:


"Trama 13″ wires aluminum with lightness and sweetness, balancing the refined volatility with the weight of small tiles of clay, and knows how to weave it into a text that appears dense of memories: the reference to the tent almost assumes the value of a story and a recall, like a curtain that potentially opens on the house of being.