Marcella Belletti
Ravenna, ITALY
www.instagram.com/bellettimarcella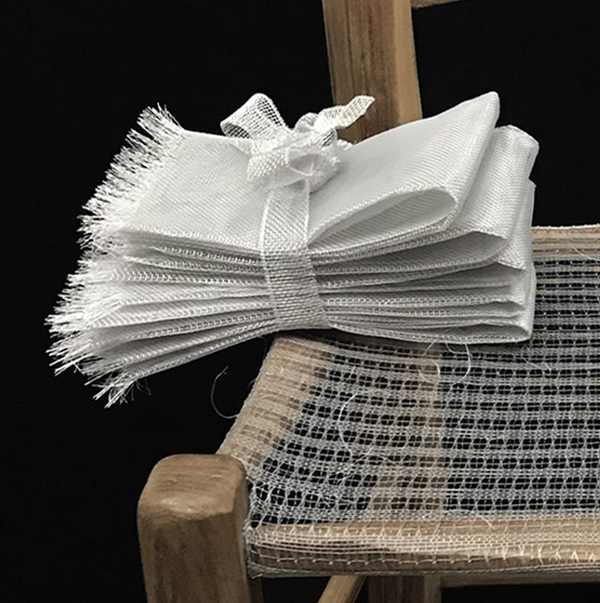 Marcella Belletti
Ravenna, ITALY
www.instagram.com/bellettimarcella
Born in Ravenna in 1966, Marcella Belletti graduated from the Liceo Artistico and the Accademia di Belle Arti in Ravenna in 1989 with Prof. U. Folli. She studied painting under the expert guidance of Master S. Cicognani. In 2010 she won the painting prize "Paolo Fava" at Galleria II Coccio in Ravenna and exhibited at the Art Studio EM gallery in Ravenna. She participated in ceramic workshops at the Carlo Zauli Museum with the ceramist Aida Bertozzi, in 2018 with the artist Silvia Celeste Calcagno and in 2019 with Giorgio di Palma. From the beginning of her career she studied the expressive skills of the texture and fabric, experimenting with the different possibilities that non-traditional materials can reveal. Concentrates her artistic activity in Ravenna.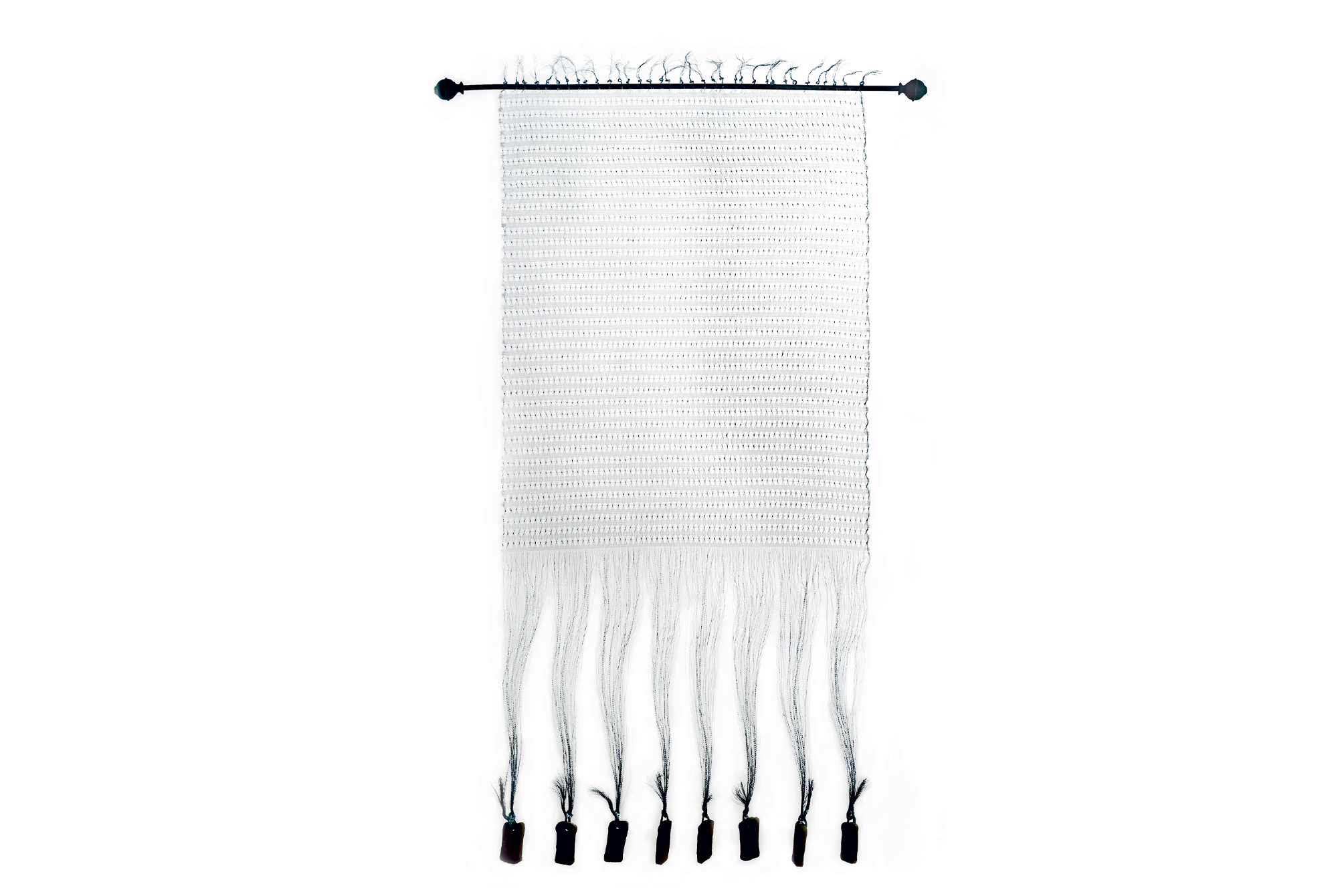 SCULPTURE - Aluminium mesh, metal stick, clay
cm 80 x 138 x 4

Singular and striking, in the simplicity of allusive reference, is the work of Marcella Belletti. It is a curtain made entirely of aluminum braided wire. The view of the details is a proof of the extreme fineness of the workmanship. The ductility of the metal, used in thin and shining wires, is combined with the formal elegance, giving the surface lightness and preciousness.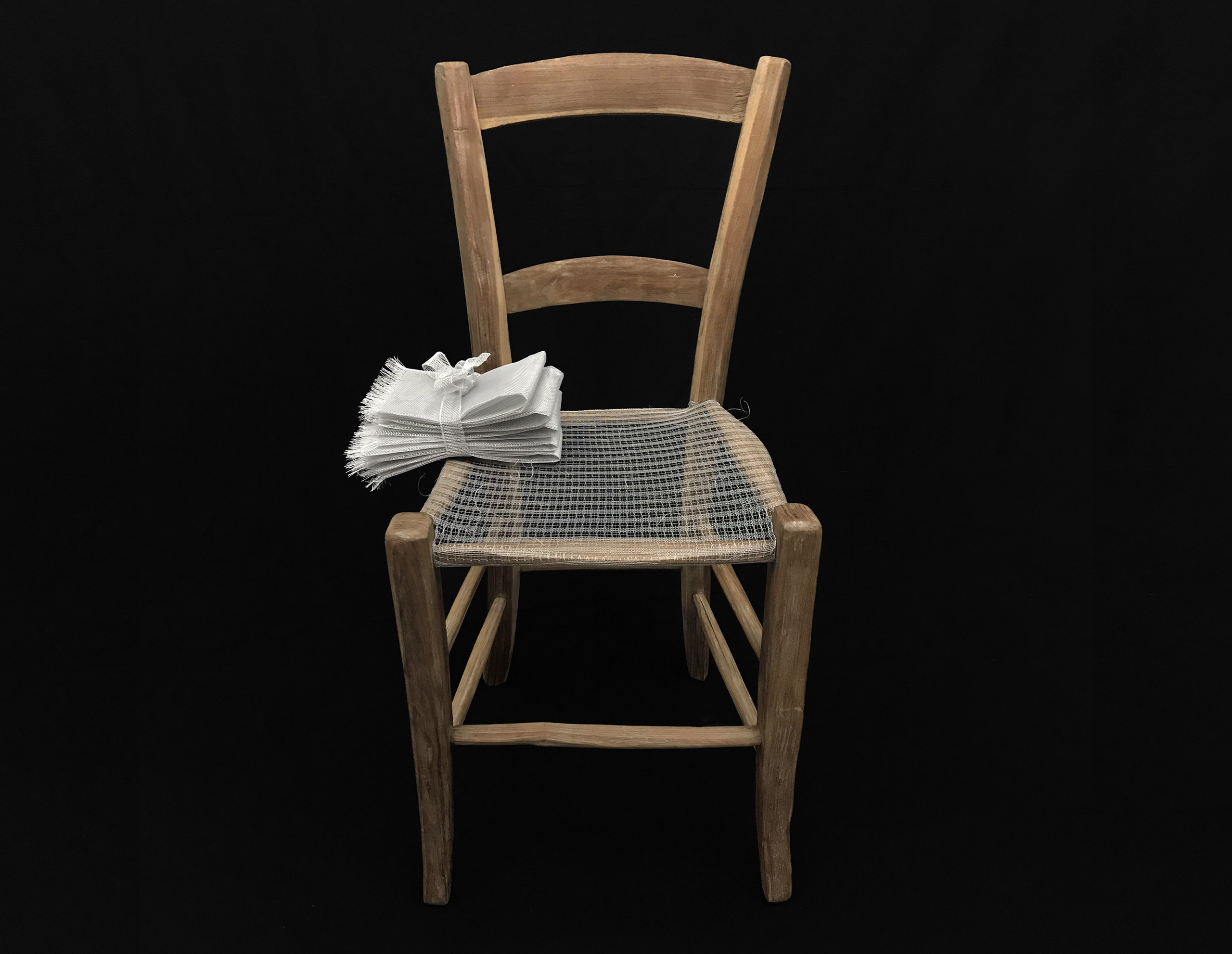 SCULPTURE - Paraded and re-knotted aluminium mesh on vintage chair
cm 45 x 84 x 45,5

Marcella Belletti with the work Trans-Formare, proposes a concept of infinity connected to the perpetuation of knowledge: specifically, to the passage from mother to daughter of knowledge, almost ancestral, typical of the moment in which one passes from childhood to puberty.
His fine metal embroidery work is an artistic and experiential process "From the regular fabric of the net, I create a new soft and harmonious texture to which I confer preciousness, embed it in an object, transforming this from a useful object into an object of art, too, giving it more meaning and feeling. Taking off and re-tying allows me to change even on myself ".
SPECIAL MENTION OF THE JURY 2014
or the following reasons:


"Trama 13″ wires aluminum with lightness and sweetness, balancing the refined volatility with the weight of small tiles of clay, and knows how to weave it into a text that appears dense of memories: the reference to the tent almost assumes the value of a story and a recall, like a curtain that potentially opens on the house of being.