Federica Bartoli
Bologna, ITALY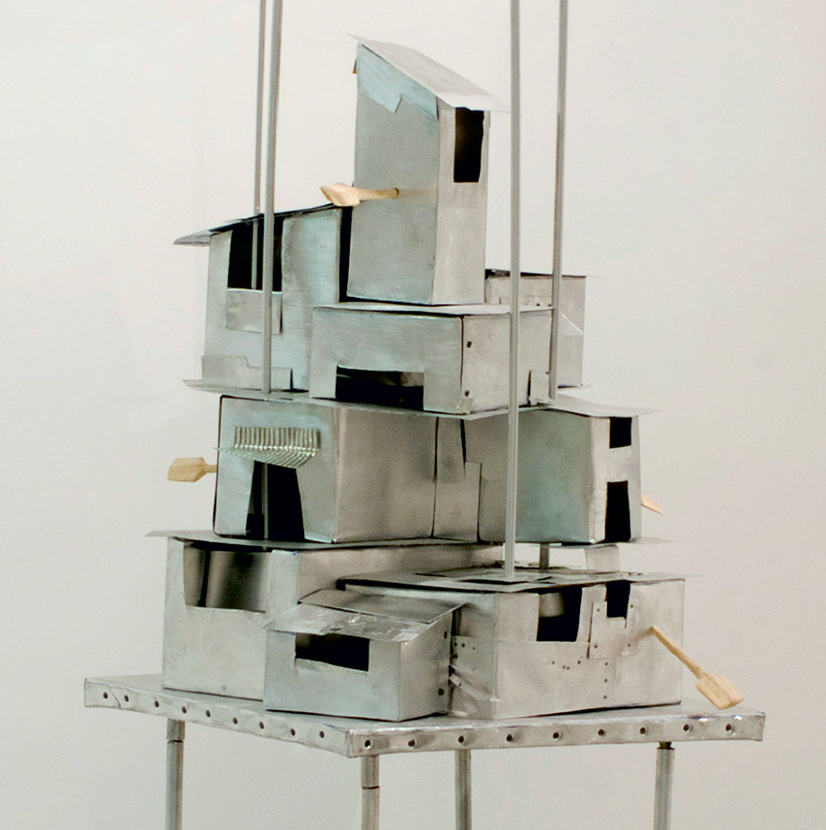 Federica Bartoli
Bologna, ITALY

BIOGRAPHICAL NOTES
She was born in Rome in 1969 and graduated in Painting from the Academy of Fine Arts in Urbino in 1995. For several years, she worked as a restorer of stone and paintings, and from this experience, she inherited a taste for using different materials, ancient recipes, and techniques.
In 2015, together with Lorenzo Lupano, Lu Tiberi, Onze, Gio Pistone, David Tozzi, Maria Pia Picozza, and Matilde Guarnieri, she co-founded MUTA, a project room and a place of experimentation open to collaborations and interactions.
From 1990 to the present day, she has participated in numerous group exhibitions, installation projects, performances, and has been the protagonist of various solo exhibitions throughout Italy.
AWARDS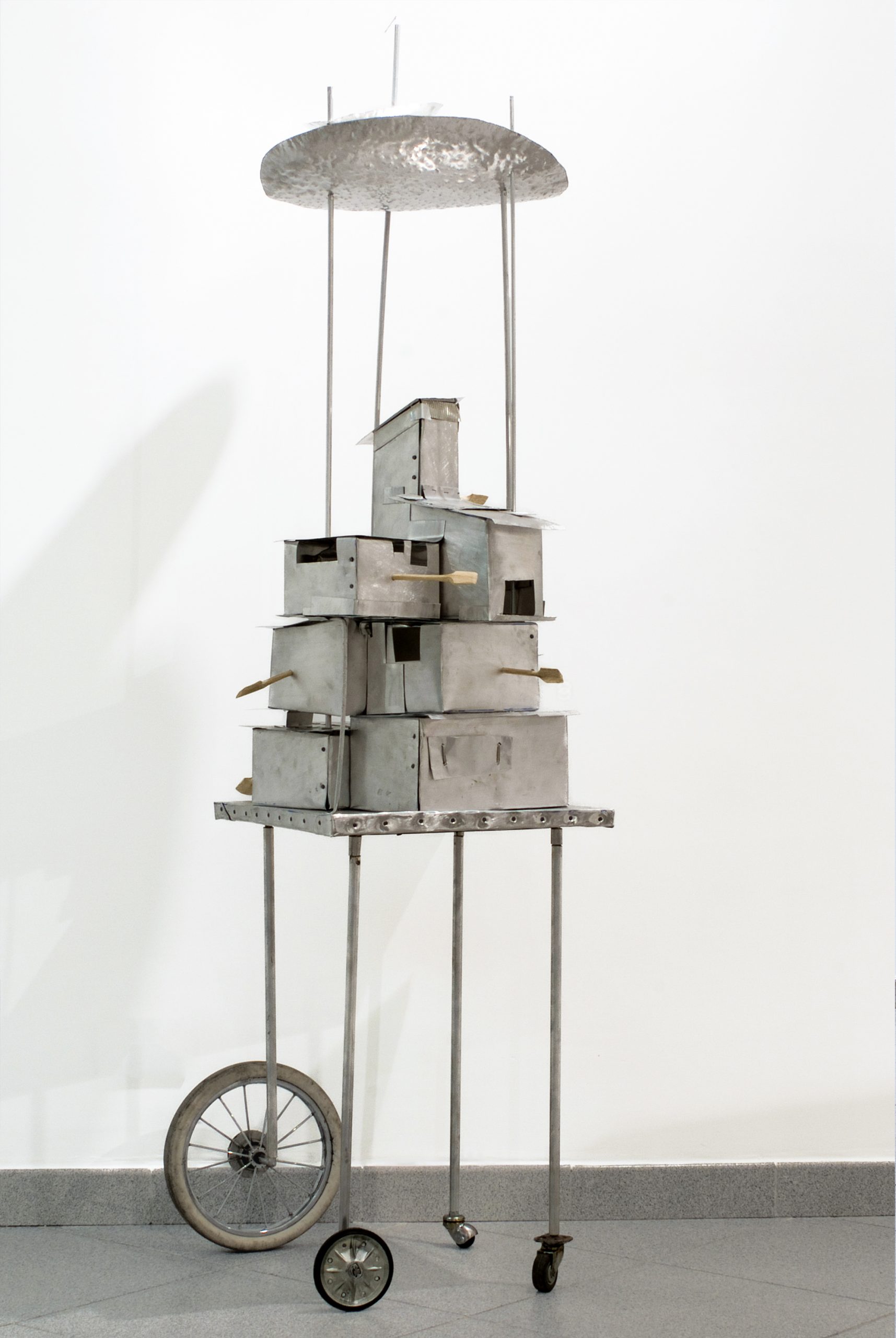 Sculpture - aluminum, steel, wood, iron
cm 180 x 50 x 50
If for the Hindus, the cosmos rested on four elephants, a turtle, and a serpent, for the Minangkabau people of Indonesia, it relied on a buffalo, an egg, and a giant fish. The Muisca people of Colombia believed it rested on the owl Huitaca and the peasant Chibchacum, while Judaism saw it supported by immense columns, and Greek mythology depicted it on the mighty shoulders of Atlas. However, in Federica BARTOLI's (micro)cosmos, it stands upon an unstable four-wheeled cart, almost resembling an emergency stretcher, which precariously and ridiculously supports an aluminum shantytown. Like favelas stacked on top of each other, the tiny huts desperately try to stay afloat, relying on a few wobbly oars while the rain menacingly continues to fall from above.
Cynically ironic, dramatically mocking, 'Piove sul bagnato' (It rains on the wet) becomes the symbol of the shipwreck of existence in which this small, miserable, disjointed world is inevitably sinking. An incredibly timely work, just a few days after the disaster of the grand Costa Concordia, only 15 meters from Giglio Island. It becomes a metaphor for human fragility, the precariousness of a system, the sinkability of an entire planet, and an "inadmissible" way of living that can no longer offer excuses or justifications.
With her usual operative approach, refined yet astute, subtle yet effective, Federica stages an unusual pantomime where exhausted rowers are taken by surprise as the storm arrives. It is a burlesque allegory of a drifting humanity, blindly adrift on a raft of Medusa, unaware and willfully ignorant of the impending danger. A hapless and miserable ship of fools at the mercy of a universal deluge – one of those so-called "natural" disasters that have little to do with nature and more to do with irresponsible, thoughtless, and reckless choices.
AWARDS
COMEL AWARD FINALIST 2012