Alessandra Baldoni
Perugia, ITALY
www.alessandrabaldoni.it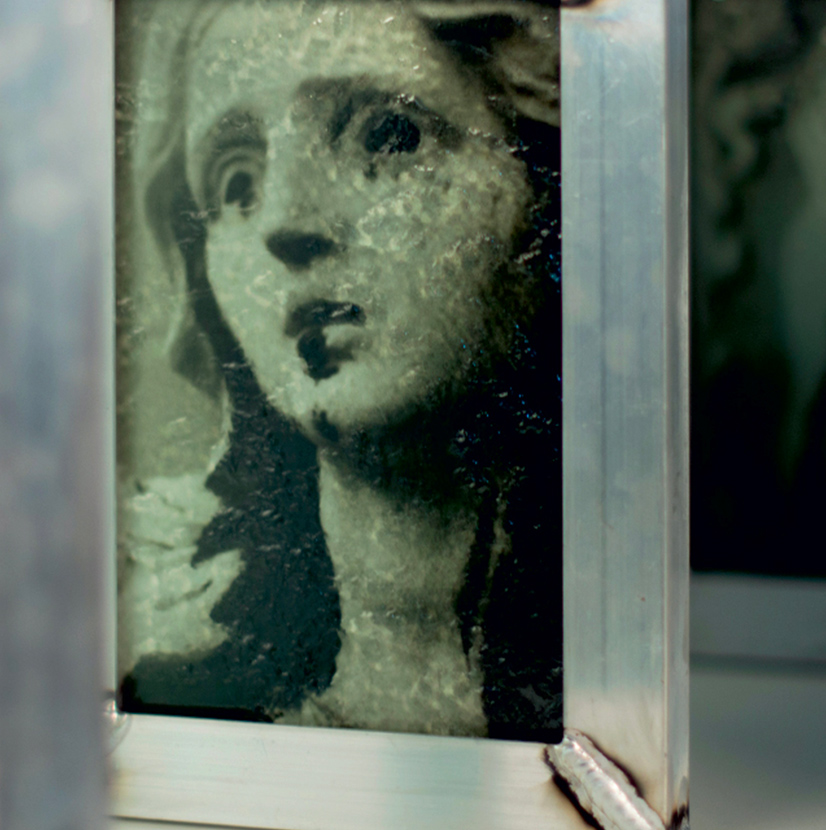 Alessandra Baldoni
Perugia, ITALY
www.alessandrabaldoni.it
BIOGRAPHICAL NOTES

She was born in 1976 in Perugia, where she lives and works. She has been a Photographer since the age of 8. She uses her camera as a notebook to record events, dreams and visions. Her photos are the result of 'small scripts written for a shot'. She depicts real sets, builds a metaphysical enchanted world band tries to show the places of the soul, in which everyone can recognize. Recently she was among the artists selected for the XIV 'Premio Cairo' at the 'Museo della Permanente' in Milan.
ARTWORK IN CONTEST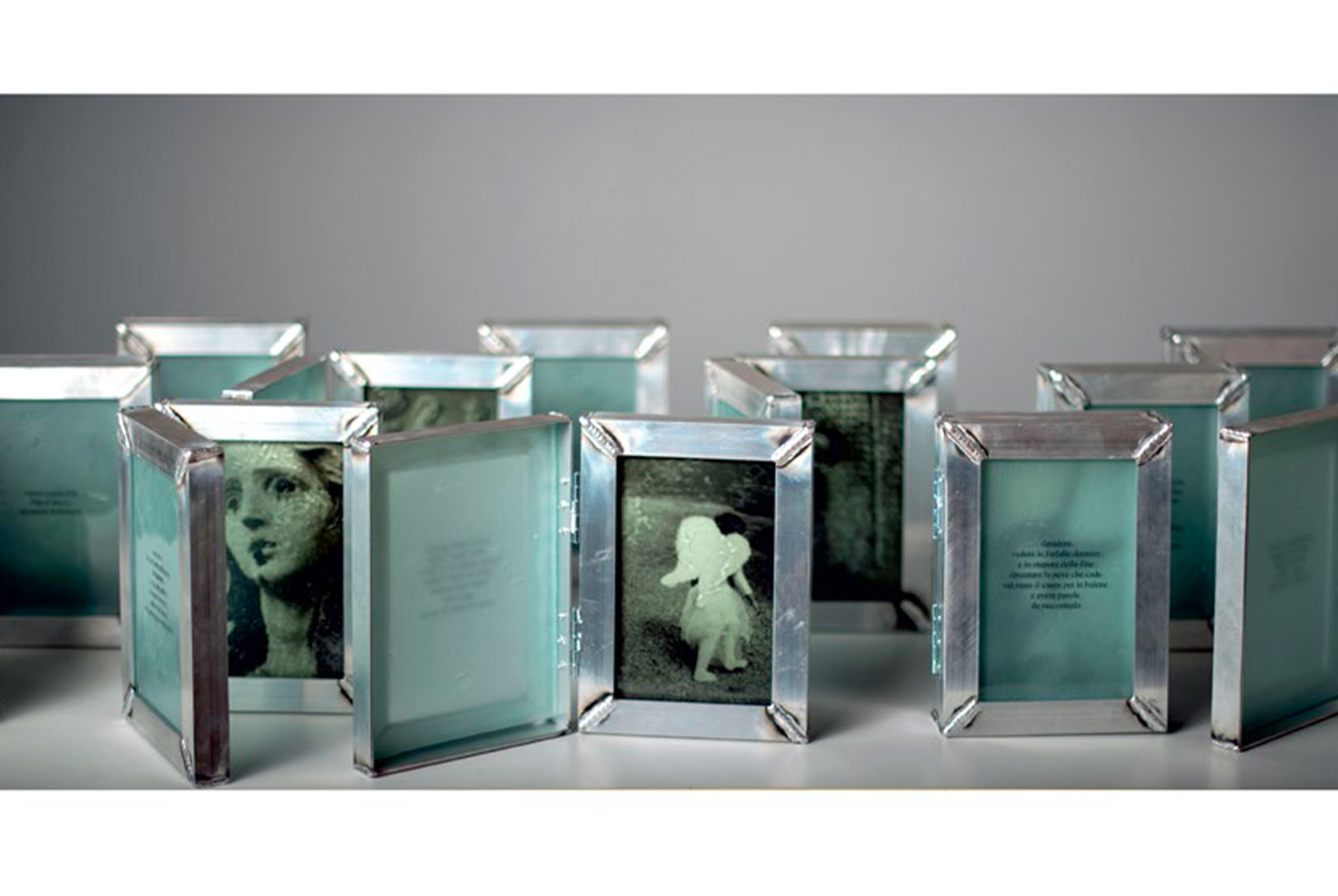 SCULPTURE - Aluminium, glass, photographic images
13 x cm 20 x 30 x 6
Alessandra Baldoni's artwork is very suggestive. She asked thirteen people to tell her the'r wishes, even to formulate their greatest desire, emblematic of their dreams and life. With these confidential findings she has then made a sort of sentimental archive of original cases, in aluminum of course. The purpose is to free the soul ana return to the lightness of thoughts - wrote the art's in the text - accompanying the work (titled "I neec Protection', 2014). In their varied structure the cases represent inner images, tracks and indicators. They also evoke constructively the multipie and often complex, overlapping and intertwined feelings of life.
AWARDS
SPECIAL MENTION OF THE JURY, 2015

with the following motivations:
"The sequence of book-chests, small book-albums that are held in safe aluminum frames, has the structure and pace of an installation and asks for a direct relationship with the viewer. It asks to be browsed, and demands for emotional involvement. The relationship between images and writing is the basis of the work and is the theme played in the sense of lightness: the lightness of tiptoe exploration of feelings, a discreet revealing of memories, reflections on the values ​​of life, narrative fragments of far experiences expressed and sublimated in the art language."