Mostafa Rahimi Vishteh
Tehran, IRAN
www.rahimiartglass.com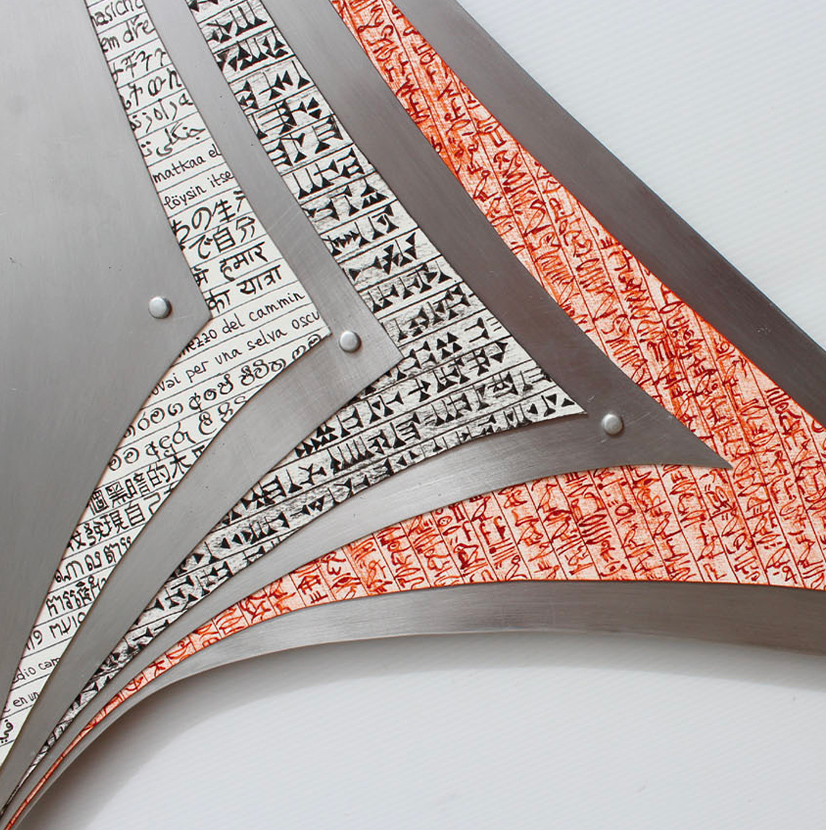 Mostafa Rahimi Vishteh
Tehran, IRAN
www.rahimiartglass.com
He was born in Tehran (Iran). He graduated in Architecture at the University of Florence, in 1980. He worked in some studies of Architecture in the same city, as architectural and furniture designer until 1992, and later on his own until 1998. During this last period, he approached the art of stained glass, studying and deepening the design and construction techniques. Since 1999, in his studio / workshop, by exploiting the technical opportunities offered from this technic and combining it to his furniture design and projects, he has created his own technical and artistic vision, in order to make the different physical properties and aesthetic characteristics of the various materials interact into a single composite and harmonious artwork. Modern sculptures and Installations are made through the combination of materials such as iron, steel, copper, aluminum and glass, and curved geometries. He currently lives and works in Latina.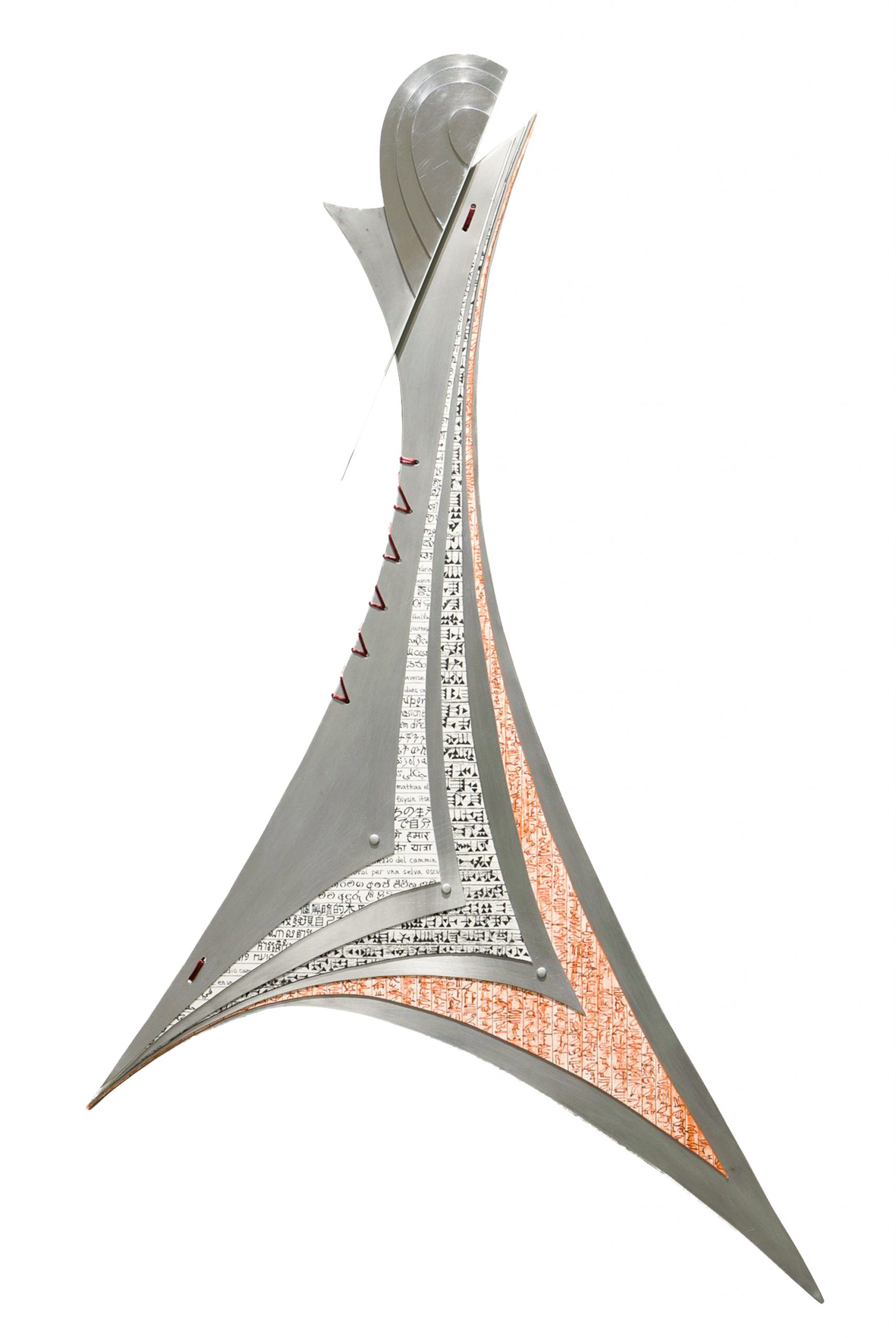 SCULPTURE - Aluminum sheet, cardboard, twine for the seams, ink
cm 62 x 104 x 2.5
In the work of Mostafa Rahimi Vishteh (Sapere sepolto), a synthetic, elegant and allusive form brings Middle-Eastern art motifs in current times. The artist uses the metal as a metaphorical base, as well as visual and symbolic, taking advantage of its own brightness to compose a fine and formal ornament.
WINNER OF THE UDIENCE AWARD 2016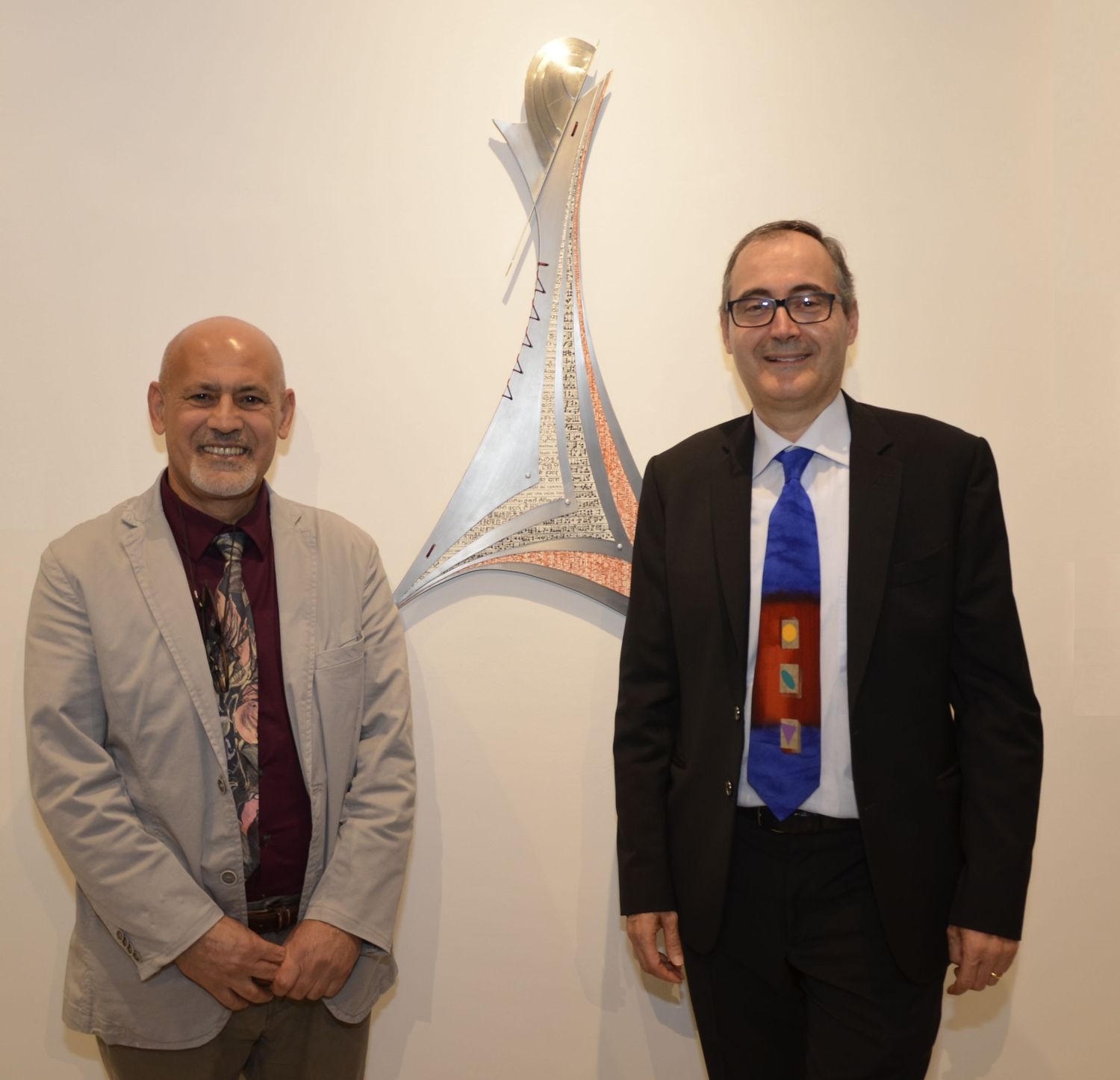 Mostafa Rahimi Vishteh (left) with Adriano Mazzola