Niko Kapa
GREECE
www.niko.me.uk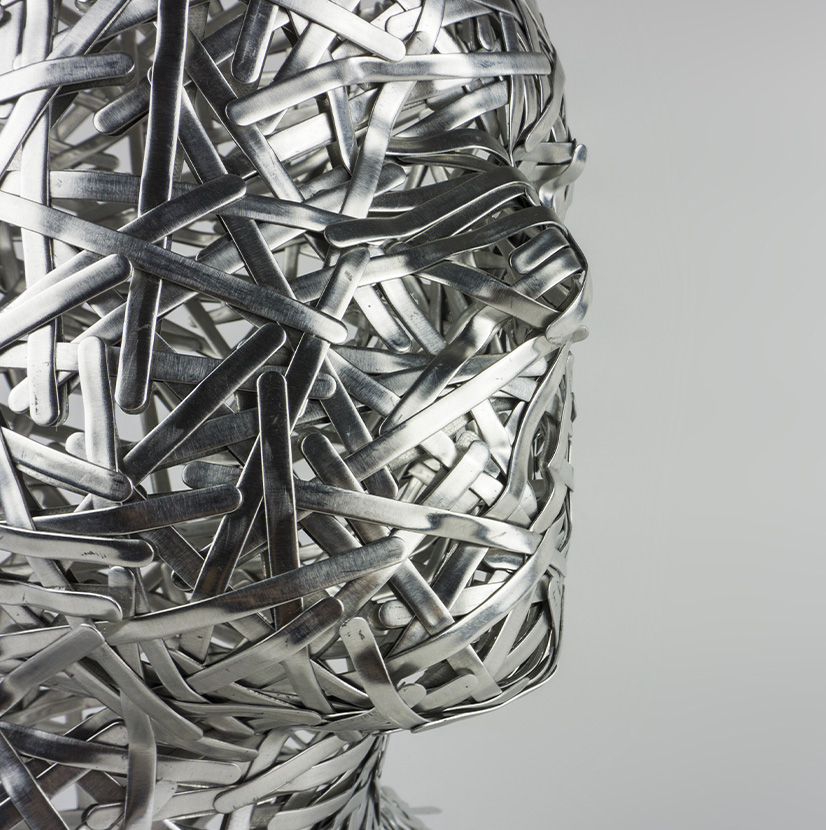 He was born in Greece, he graduated in Architecture from the Royal College of Art in London, where he still lives and works. He has exhibited in solo and group exhibitions all over the world: from Europe to the Middle East, from China to India and the United States.
According to Niko Kapa, Art is a way to represent the intangible through the tangible, in other words, a means of expressing emotions, thoughts and sensations through artworks. He combines his soul as an architect with that of an artist, engaging in a practice that attempts to model space rather than materials. The act of shaping the various materials allows him to explore the inner and outer world in a circular sequence that makes art a powerful means of expression and social interaction.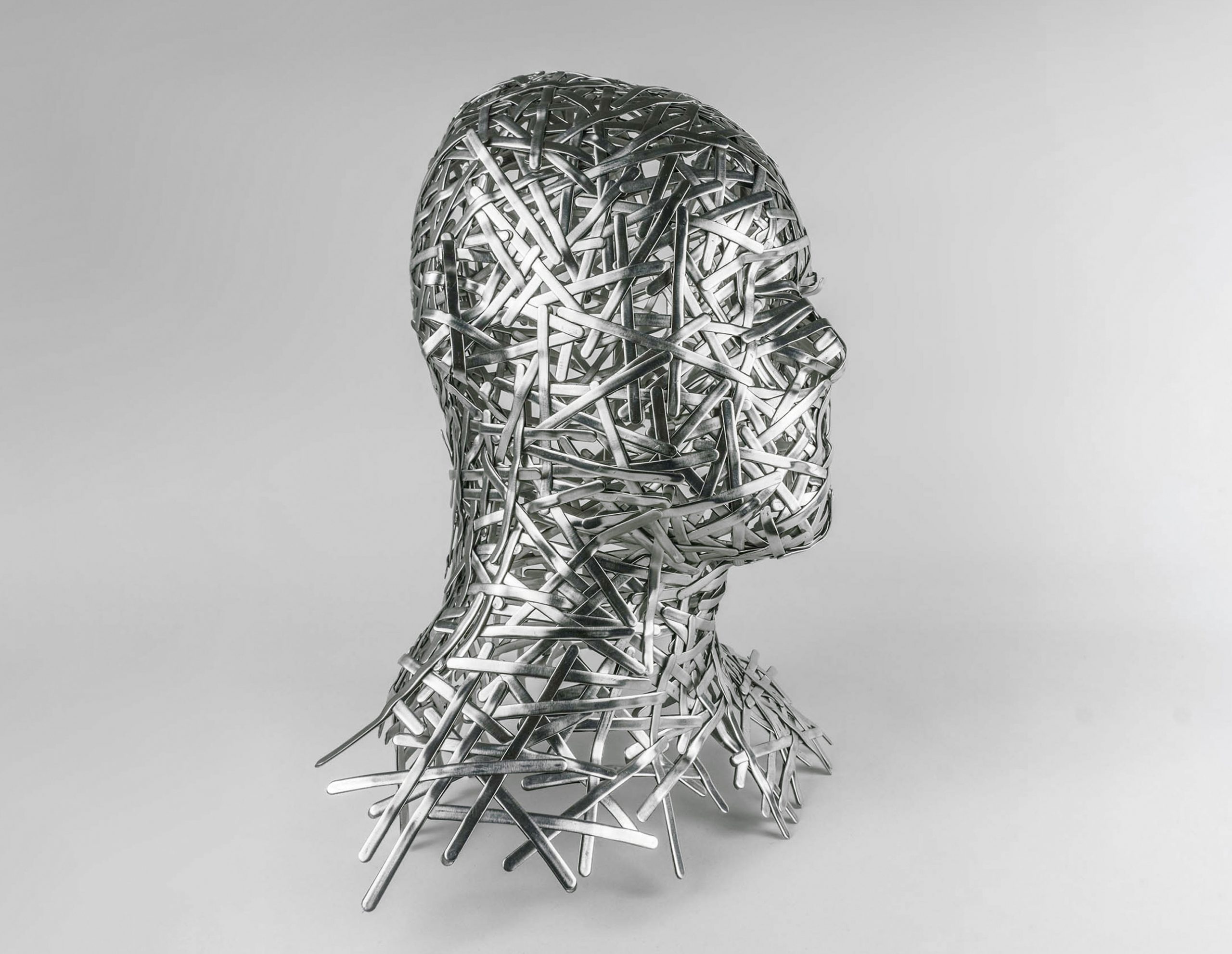 SCULPTURE - aluminium nose bridge strips
cm 28 x 35 x 24

Using thin strips of aluminum, Niko Kapa, in his work Bond, modeled directly on his head a sort of mask/sculpture. This work on the body invites reflection, in art and life, on the link between form and content. The sculpture is devoid of human presence but is inextricably linked to it. Presence and absence confront each other in the same vital space, opening the doors to the mystery of existence.
COMEL AWARD FINALIST 2021